Jumeirah the Palm Island
Jumeirah the Palm Island is a building miracle, which was constructed from the piled up sand of the seabed. It is a unique place, which impresses so much! The Palm island was created to increase the coastline in Dubai for 520 km.
Period of construction: 2001 – 2006.
You will find everything necessary for the comfortable living (even subway line – monorail) on the territory of the Palm island.
A a lot of gorgeous palm trees were planted on the Palm Island. Every luxury hotel chain constructs its best luxe hotels here.
Most of celebrities have their own villa with a private access to the sea here.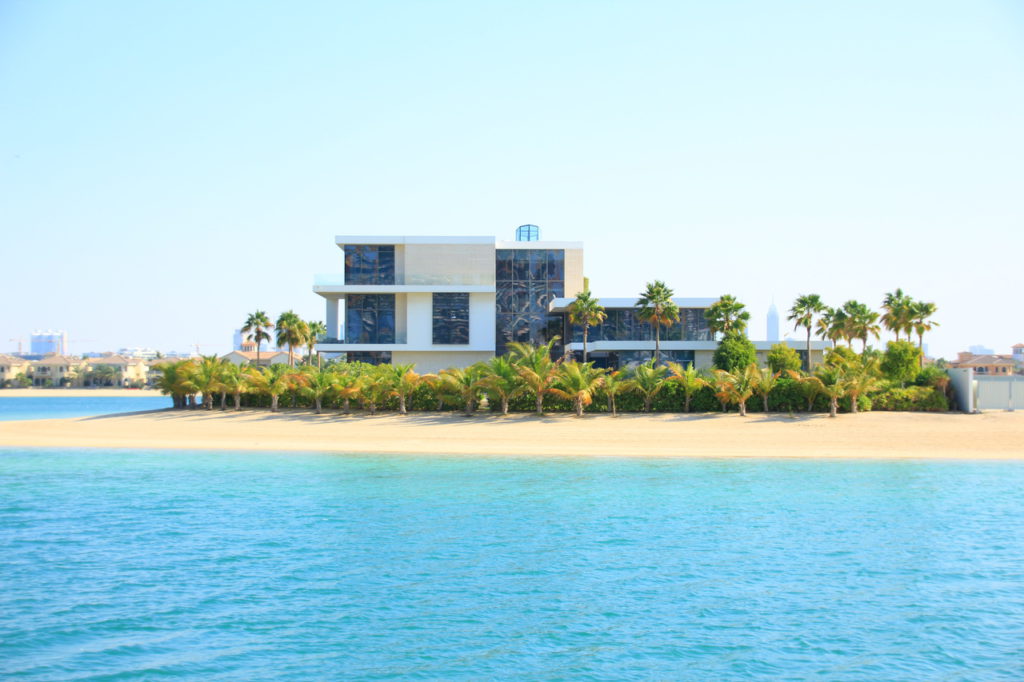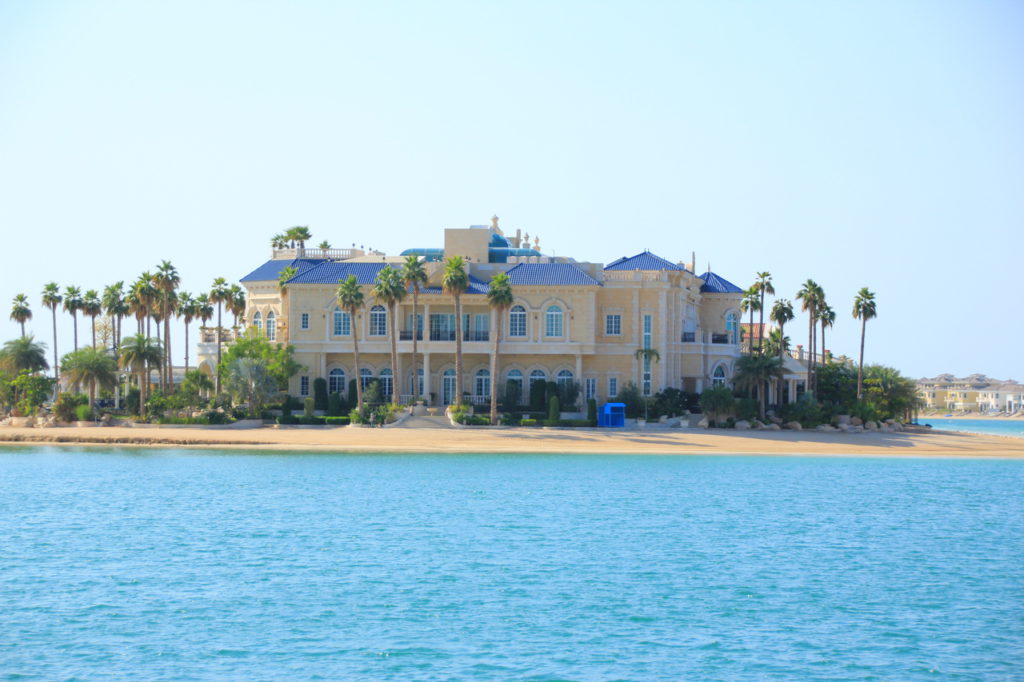 It is possible to drive by tourist boat along the "palm leaves" of the island.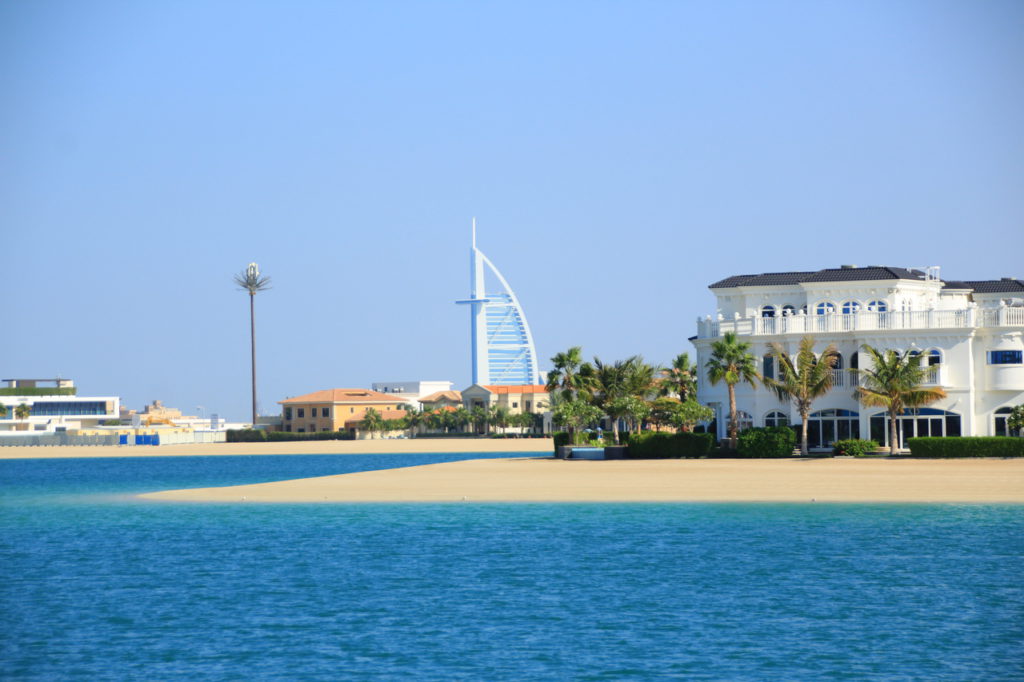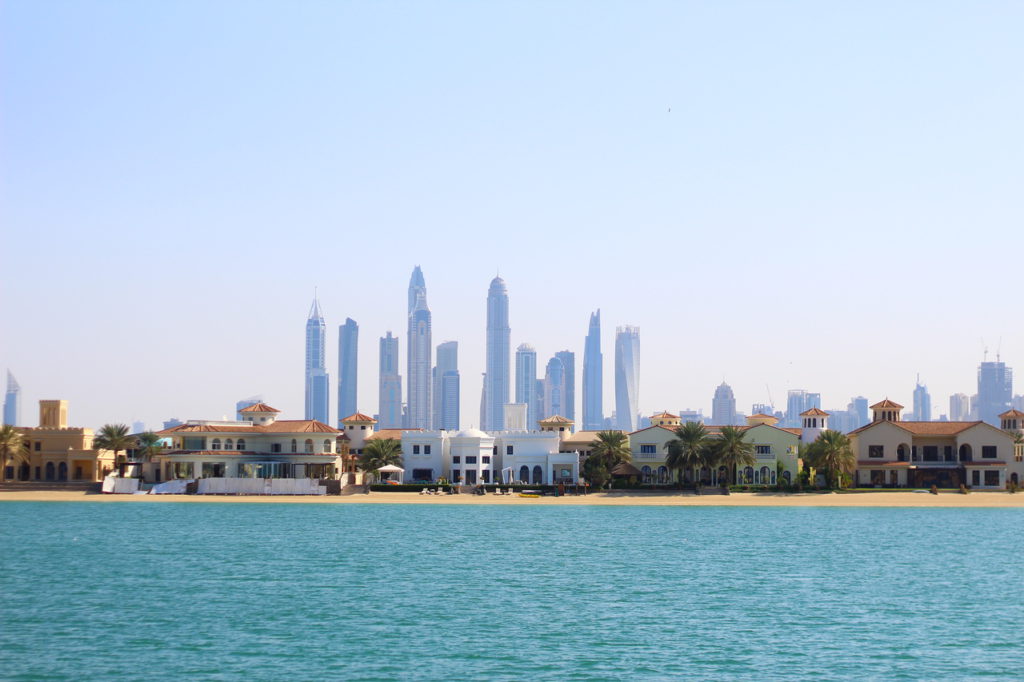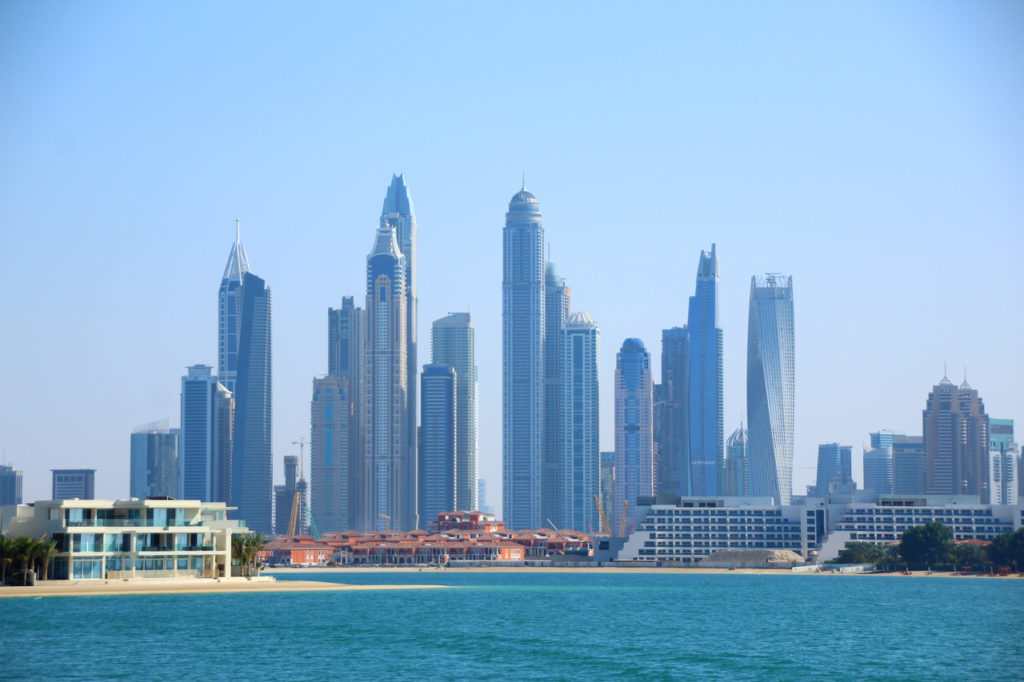 The most interesting place on the island is a legendary luxe hotel Atlantis the Palm. It is situated on the top of the Palm island. There are a huge aquarium, aquapark and lots of entertainments on the territory of the hotel, which you can visit without being a Client of the hotel.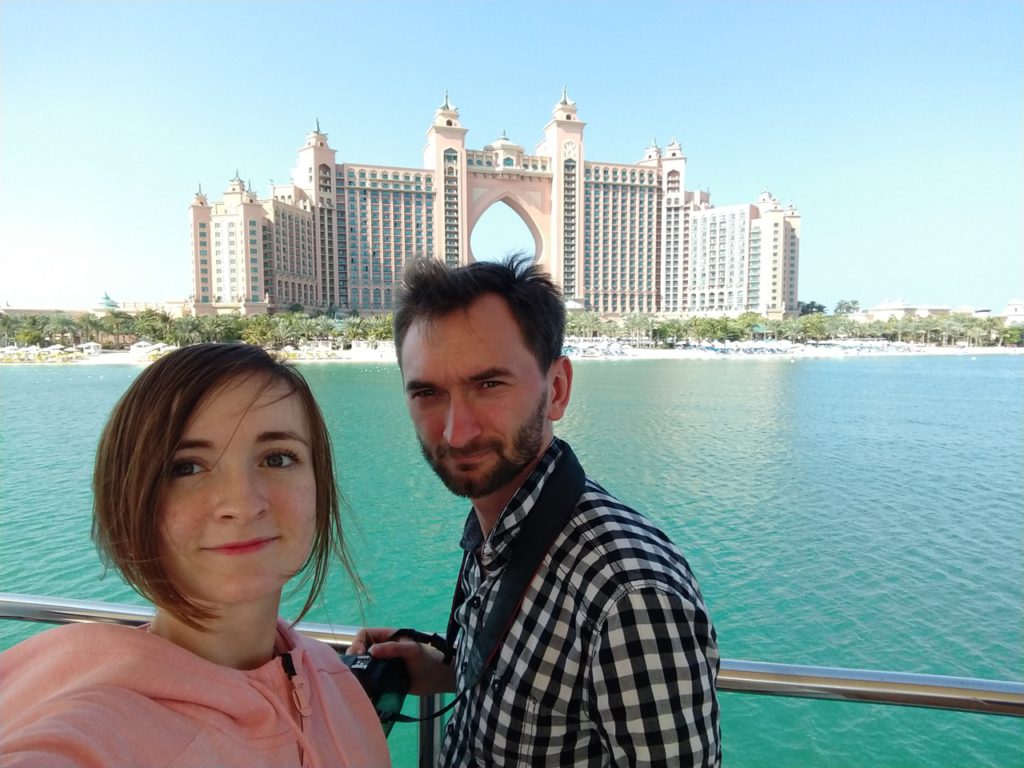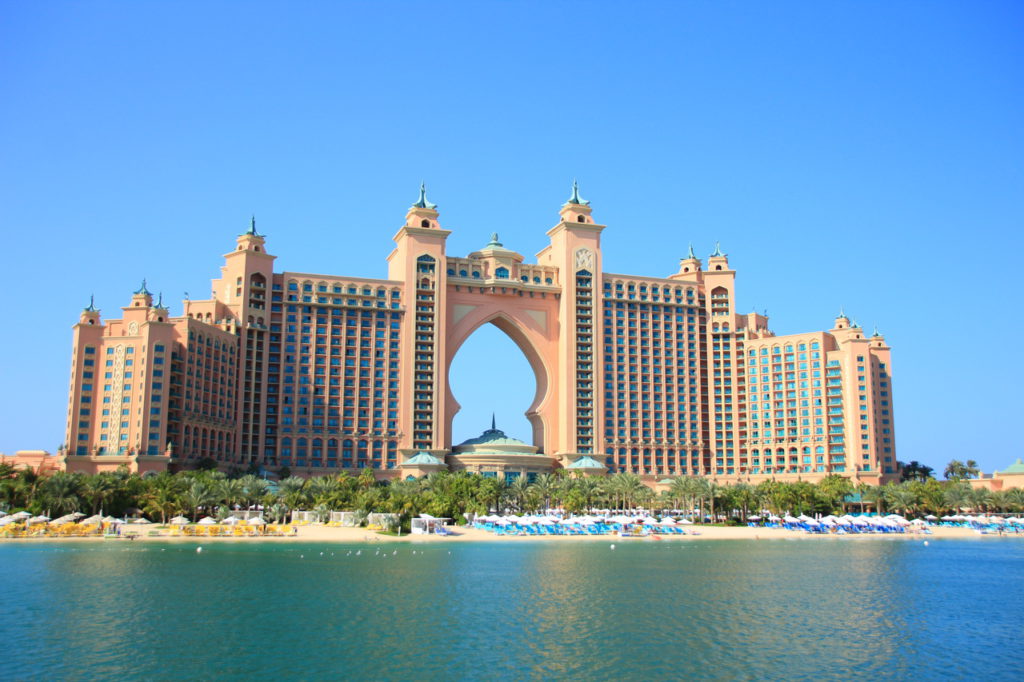 Jebel Ali Palm Island 
The success of the Palm Island constructing pushed the Dubai government to continue the building of new island from the piled up sand of the seabed. As a result 2002 was started the constructing of Jebel Ali Island.
"The World" Islands 
"The World" Islands  are situated on 4 km distance from Dubai. There are about 303 islands in this group and the total shape of the islands reminds of Planet Earth continents. It is the largest artificial archipelago in the world. Every island has name of the certain country. A plenty of islands were bought as a private property.  It is planned to build top-level hotels here.
The government of the United Arab Emirates desire to make their country futuristic, involving all the most modern technologies. It is so interesting, what changes will expect UAE in the future.
Probably, you heard about another grandiose projects in UAE. We will be very glad, if you share your knowledge in the comments below.
Author (с): Iryna Melnyk
Photos (с): Nick Melnyk