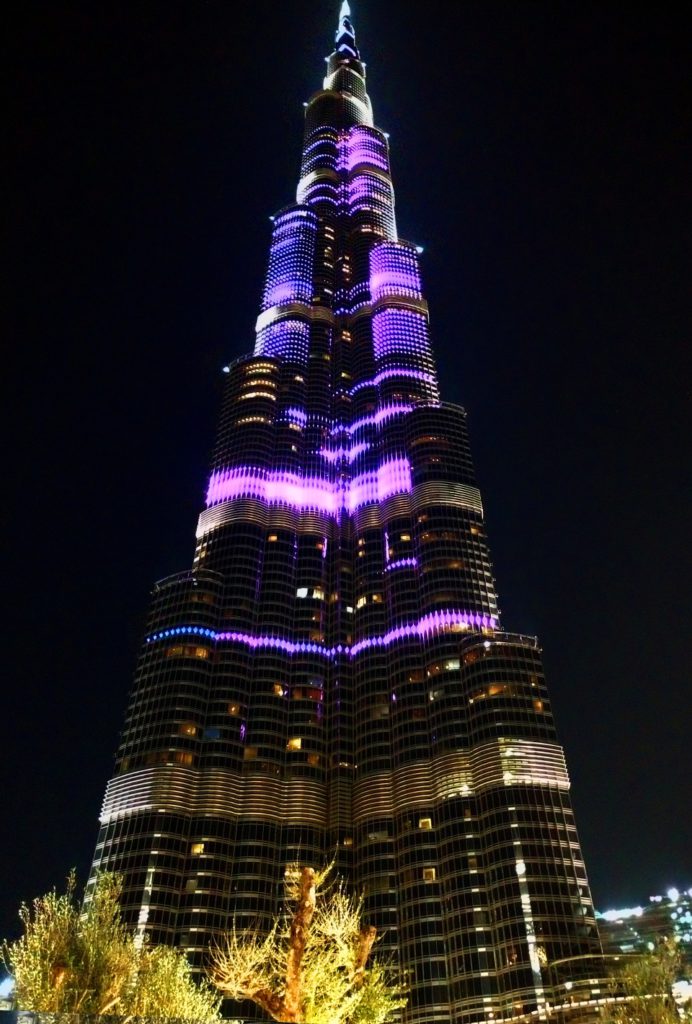 Burj Khalifa – the highest tower in the world (828 metres high, 163 floors), sight number one to visit in Dubai. The tower got its name to the honor of United Arab Emirates President – Khalifa bin Zayed Al Nahyan, who was the sponsor of the tower construction.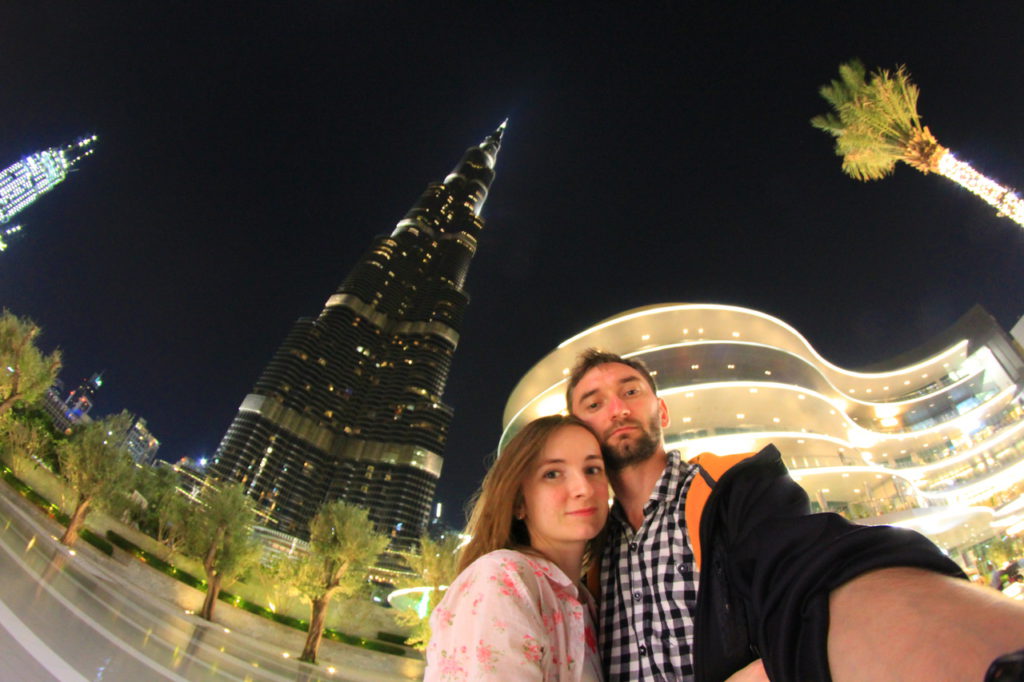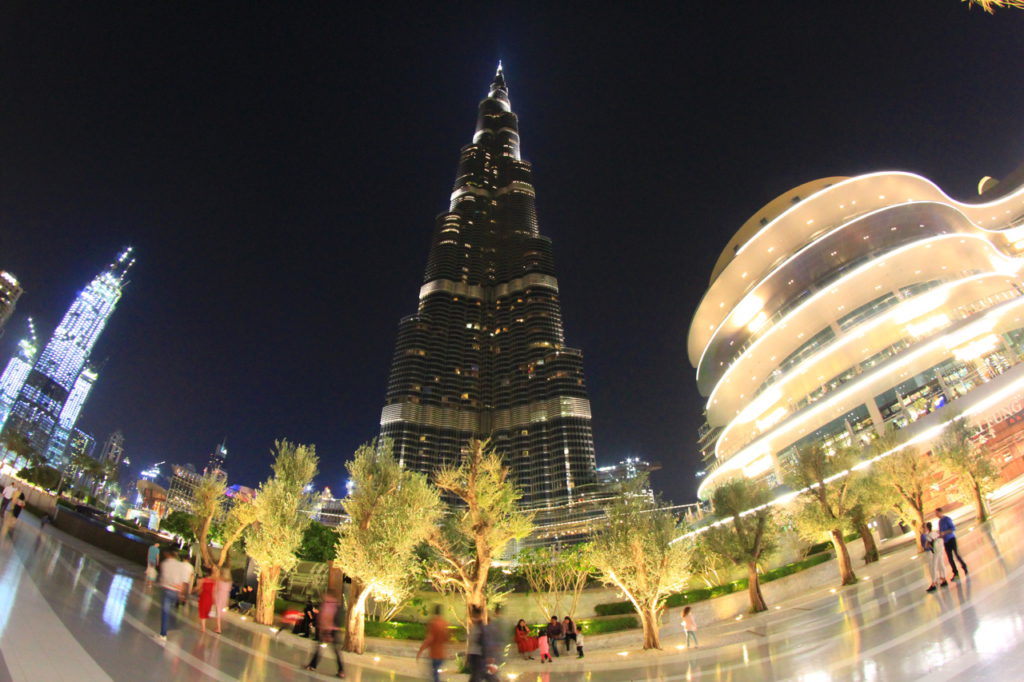 There are several viewpoint levels:
– 124 – 125 floors (ticket at price -about 40 USD/person);
– 143 – 144 floors (ticket at price about 100 USD/person).
We highly recommend you to buy the tickets to the viewpoint in advance to avoid huge queues at the cash desk. The tickets can be purchased online on the website of Burj Khalifa.
At the viewpoint of the tower you will find some souvenir shops. Moreover there are lots of photographers, who takes a photo of all the visitors. You can get your photos for some extra charge.
Certainly the lift to Burj Khalifa is an extremely exciting event. As you get to the highest building in the world and the city panorama is an incredible sight!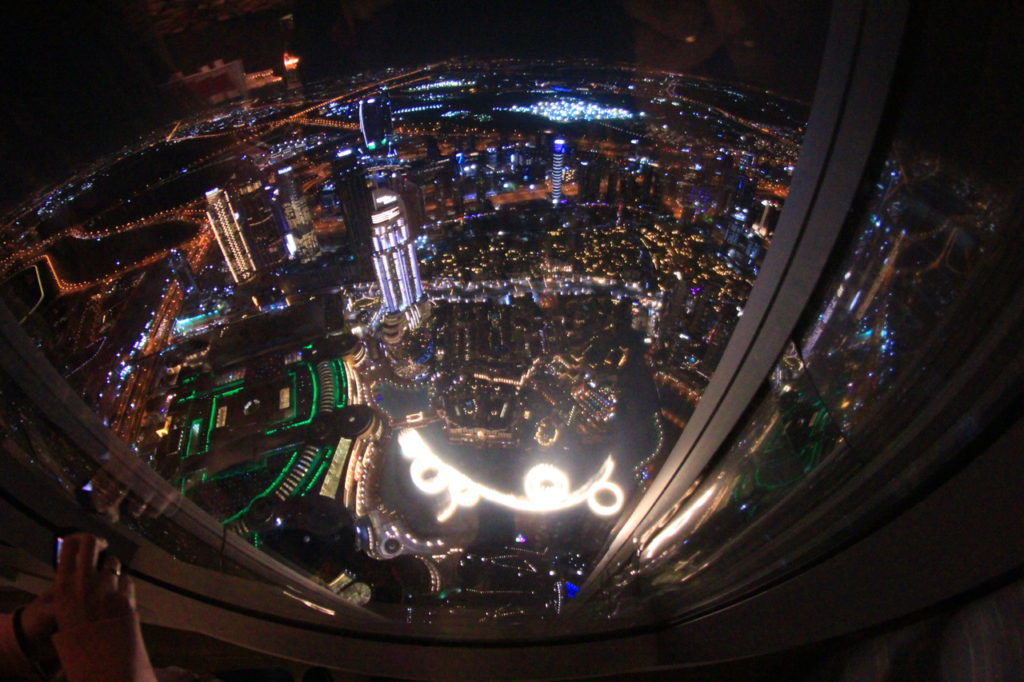 We recommend you to get on the top of the tower after the sunrise (after 19:00), when the city sparks with the night lights – it is a fabulous atmosphere!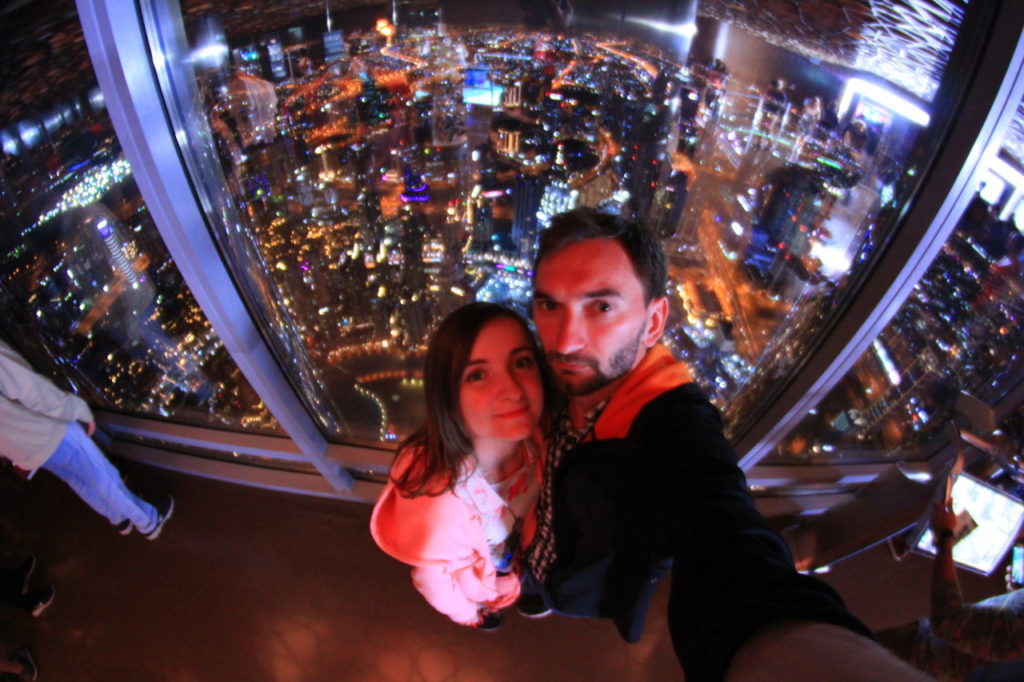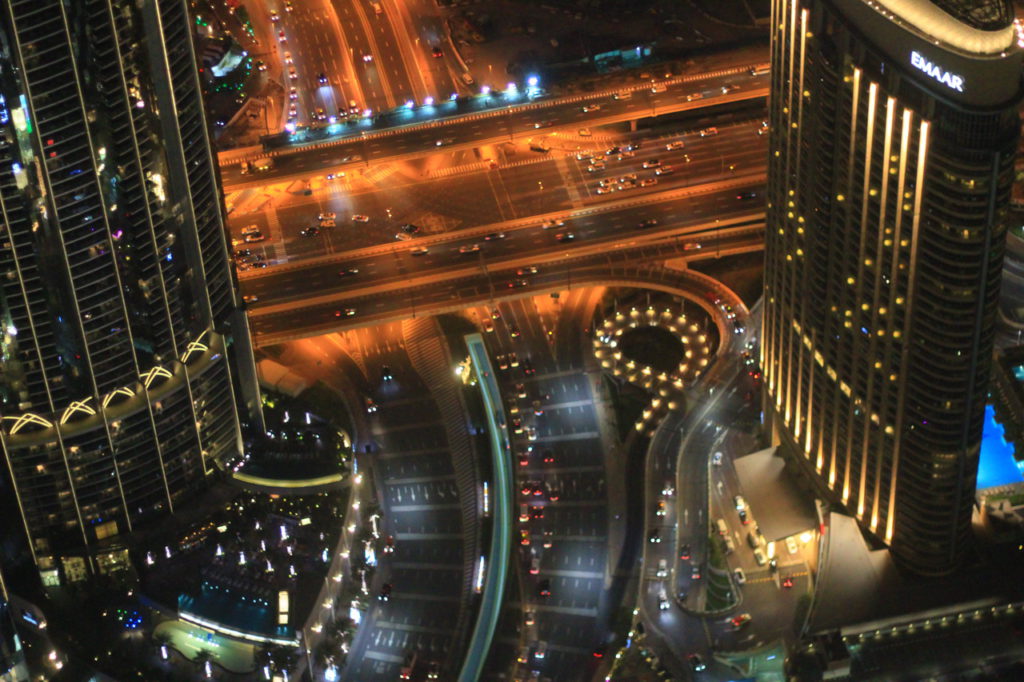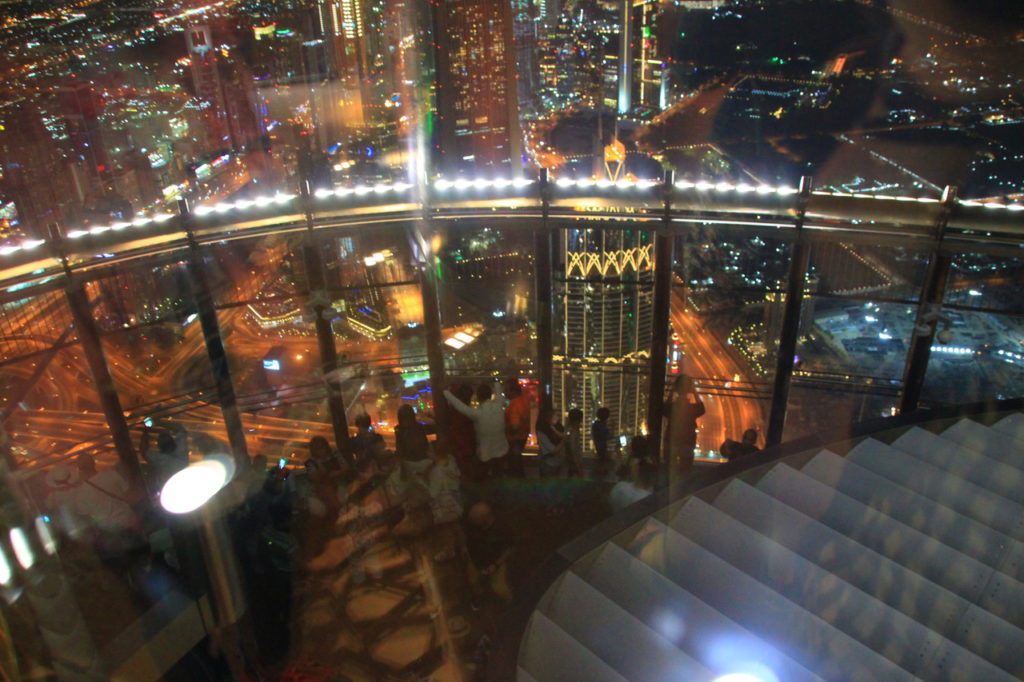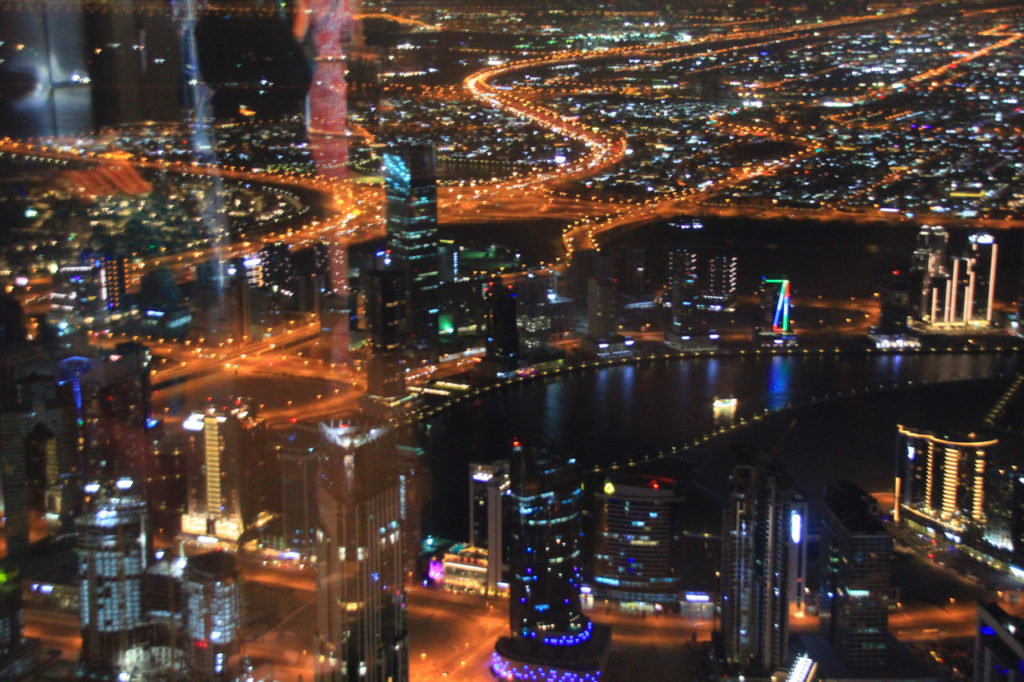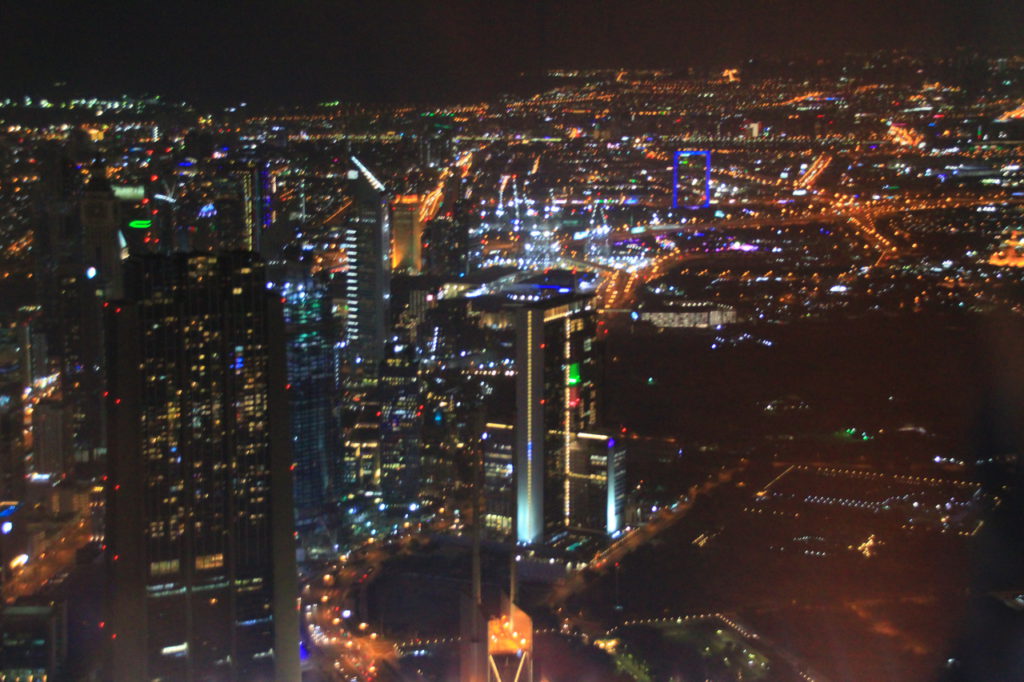 At the viewpoint at the floor 125 you will find VR – attraction – Mission 828 by the motives of the famous film "Mission: Impossible – Ghost Protocol "  with Tom Cruise. In this virtual world you will climb the highest peak of Burj Khalifa and jump with a parachute, observing and enjoying the city panorama during the flight. Is it so realistic and so exciting!
Price of the entertainment: about 10 USD. Duration: approximately 10 minutes.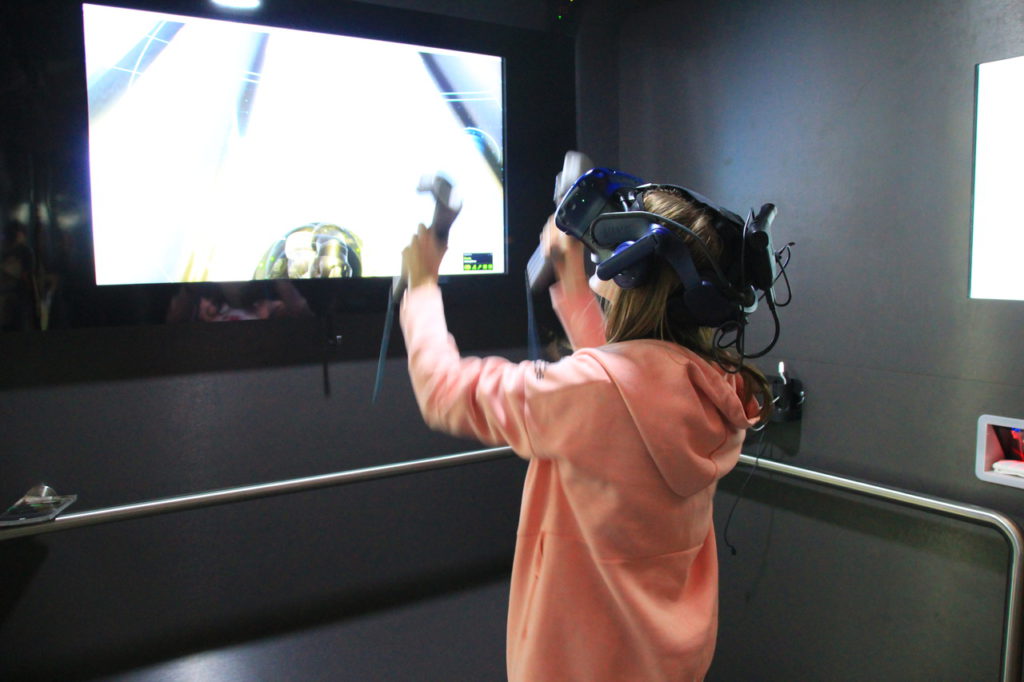 You can also visit a luxury, "haute cuisine" restaurant At.mosphere on the floor 122. Remember about classical, festive dress code!
Every evening the lazer show is projected on Burj Khalifa.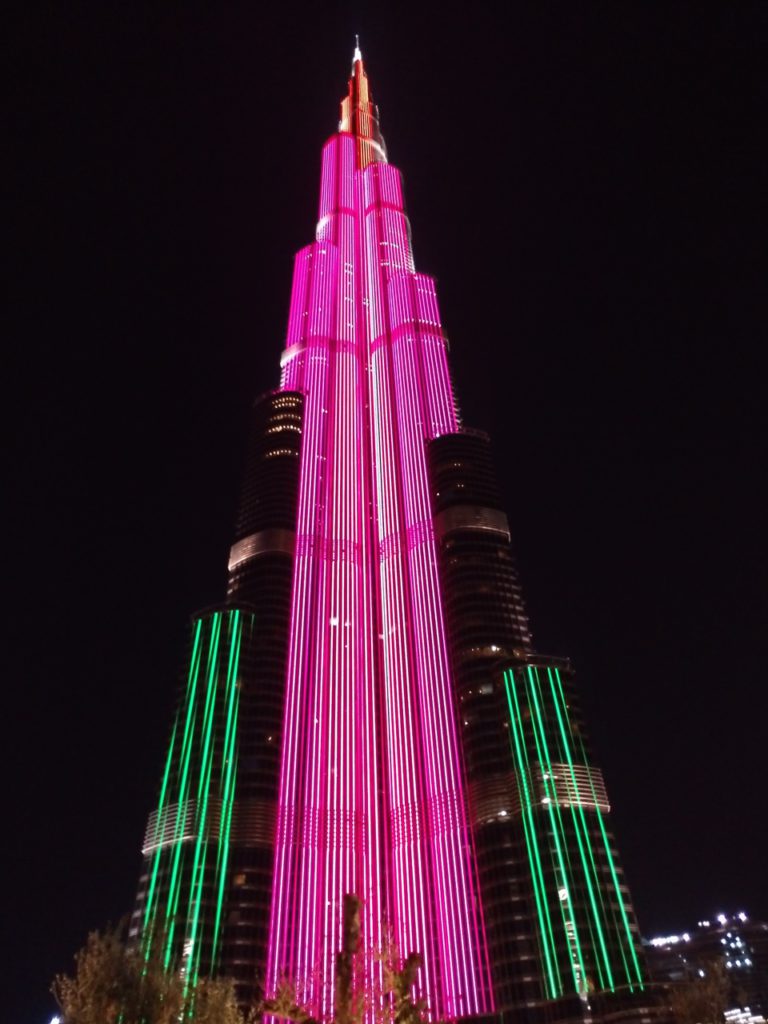 You can enter the tower via Dubai Mall – the largest shopping centre in the world, the favorite leisure spot of the locals and tourists – especially at hot summer time (when the temperature can reach +50 C/122 F). Here is always cool and lots of entertainments for everyone: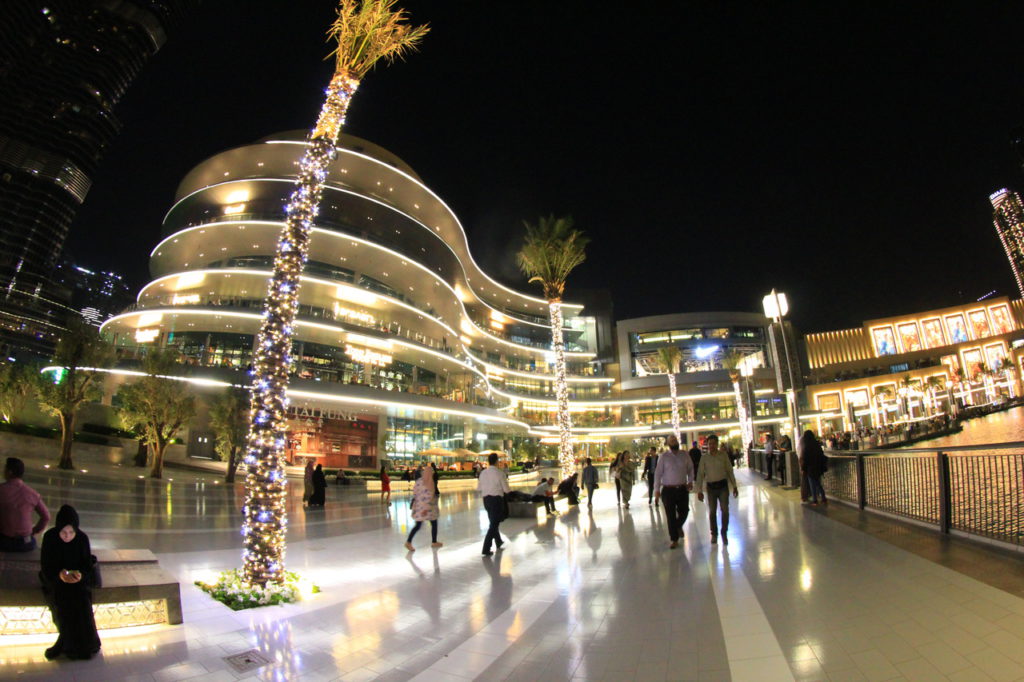 –  stores at different taste: Bershka, Stradivarius, Pull and Bear, Waikiki, and boutiques of famous fashion brands on the Fashion Valley as well (Louis Vuitton, Chanel, Armani, etc.);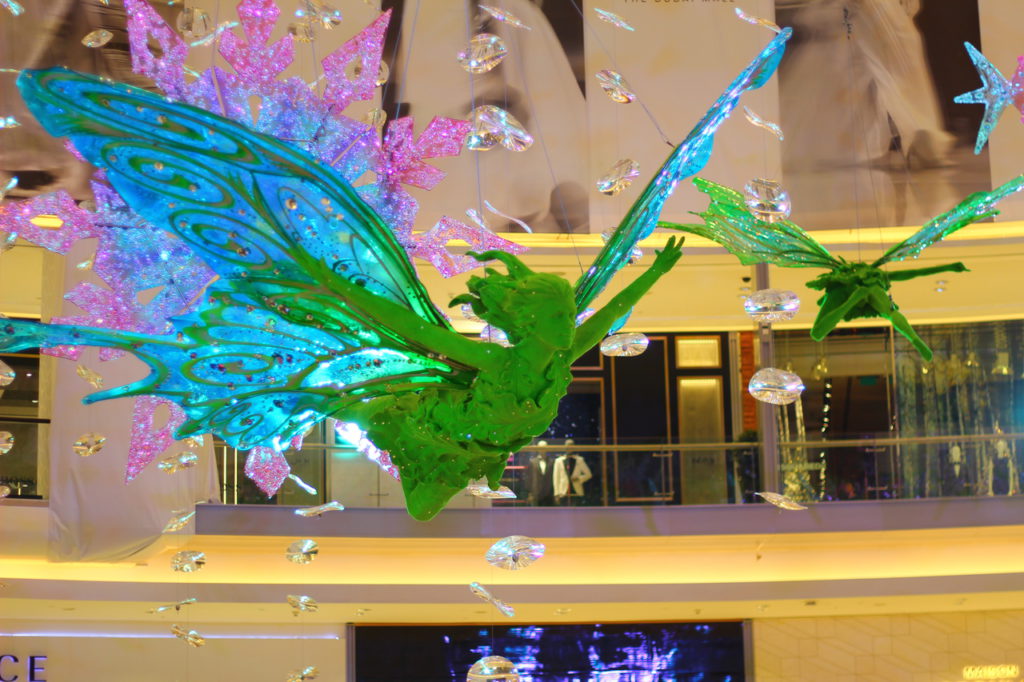 – decorative dinosaur skeleton;
– ice rink;
– Candilicious – the largest candy shop in the world;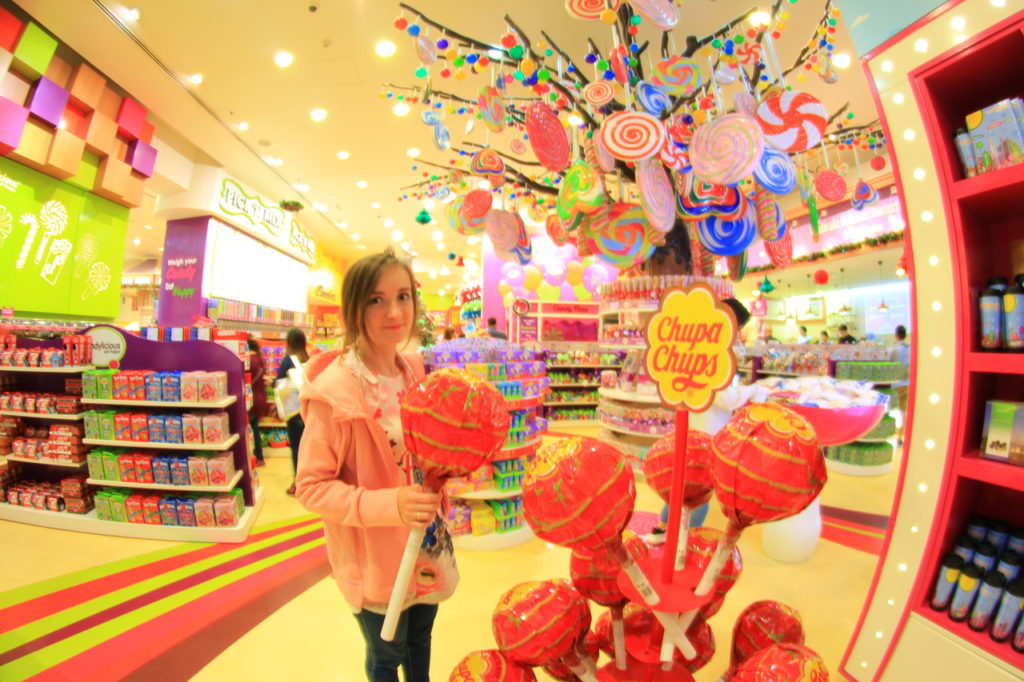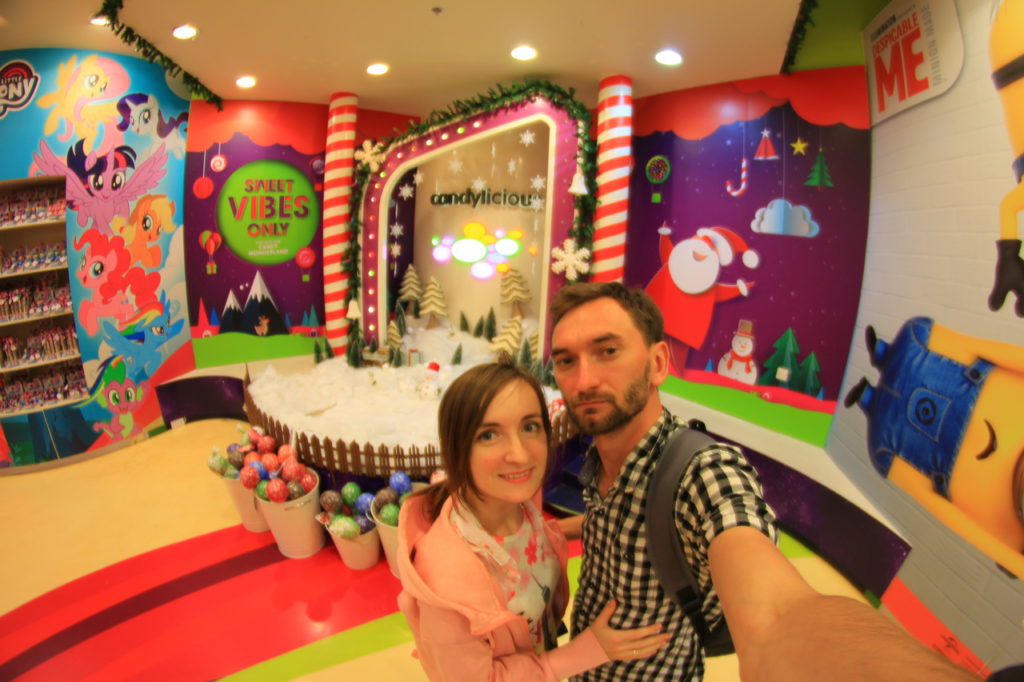 – the huge aquarium;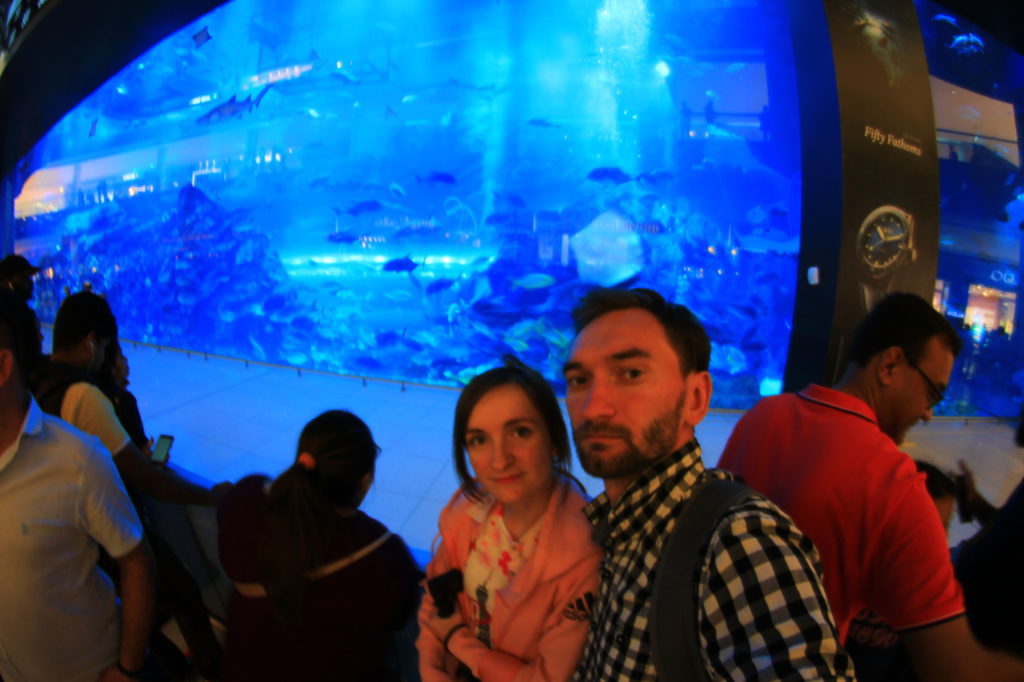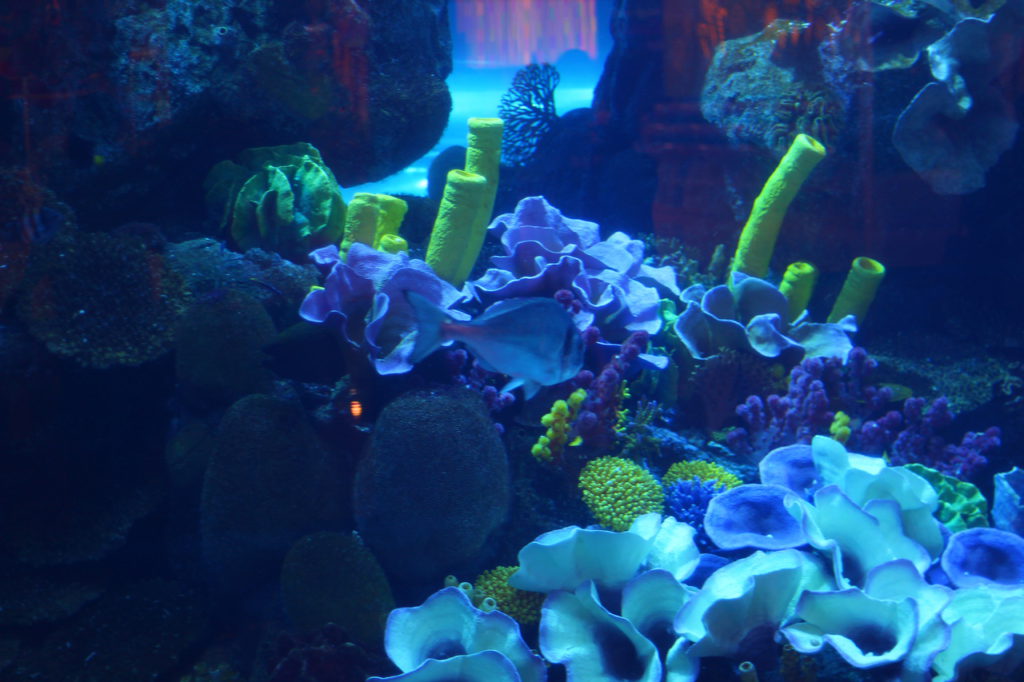 – the waterfalls;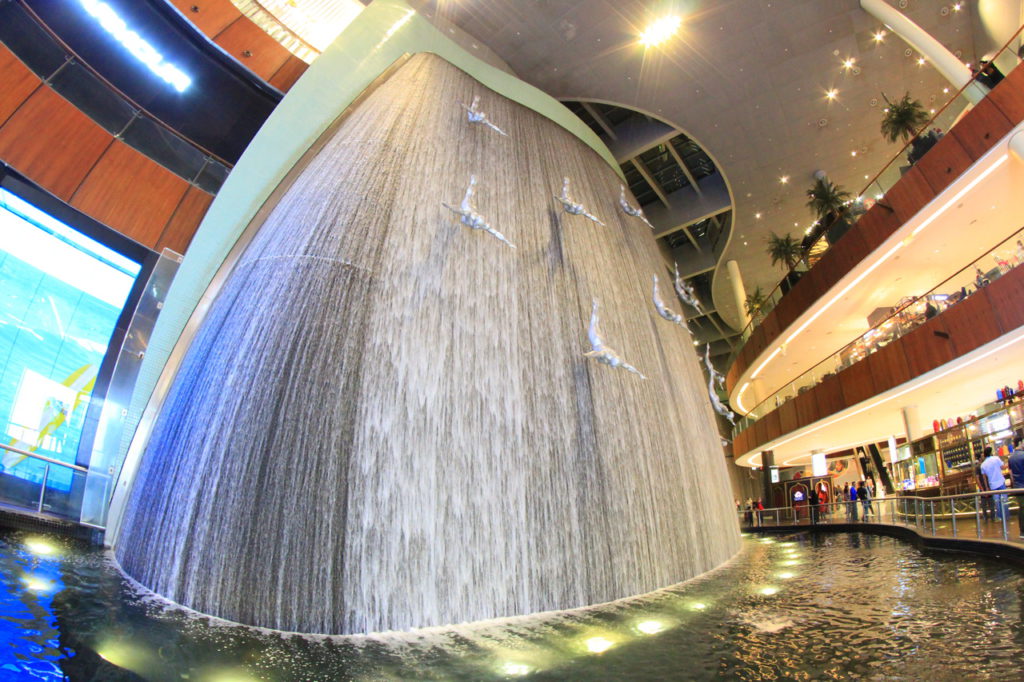 – cafes, restaurants, food-courts, where you can have a snack during the shopping and walk along the mall;
– the model of the next future highest tower Dubai Creek.
There is an exit from Dubai Mall shopping centre to the promenade, where you can observe the dancing light fountain show
Author (c): Iryna Melnyk
Photos (c): Nick Melnyk