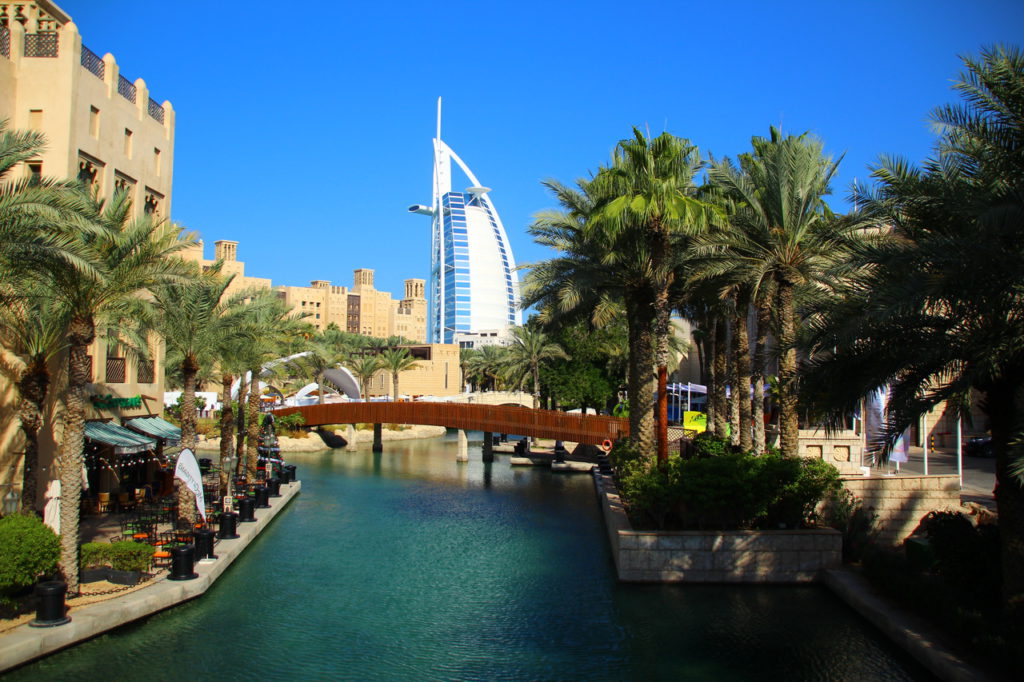 The distance between the sights of Dubai is rather big, that's why it's important to understand, how will you move around the city.
Transport: Subway in Dubai covers the city not very good. But you can also use bus or taxi. You will need to buy the special card to use the bus and subway. You can replenish it, if necessary. The city is divided into several zones with different trip price. You have to scan this card twice: on the entrance to the bus/subway and on the exit (if the card is scaned only once, the trip price will be counted at maximum price).
Taxi will cost around 20 AED around the city, which could be more advantageous and more comfortable than to pay for the transport card  (around 200 AED per person). The price per trip by taxi is counted by the special counter. Petroleum is rather cheap here – about 30 cents/litre. Rate of dollar to dirham exchange is stable and have been kept for years: 1 dollar – 3,67 AED.
Approximate price per drive from the airport Dubai to the city centre by taxi is about 30 AED.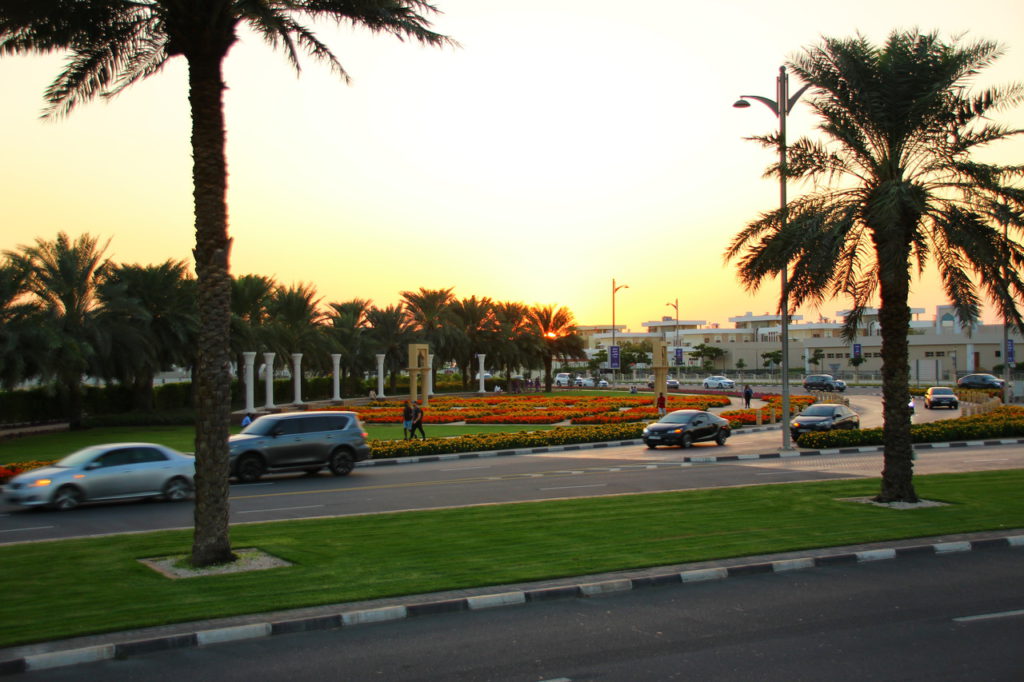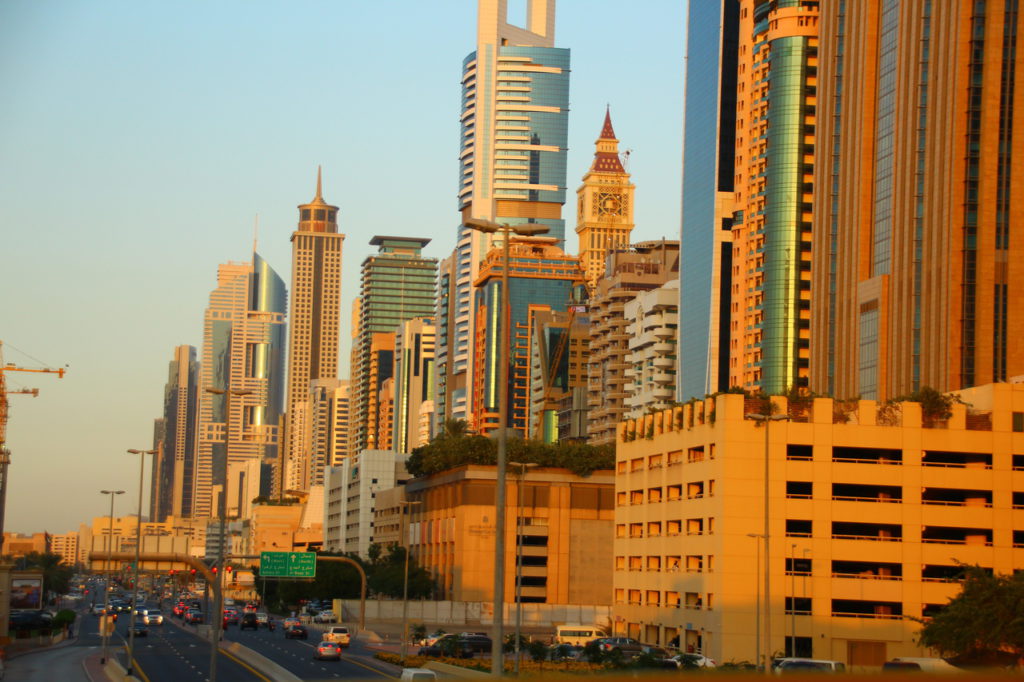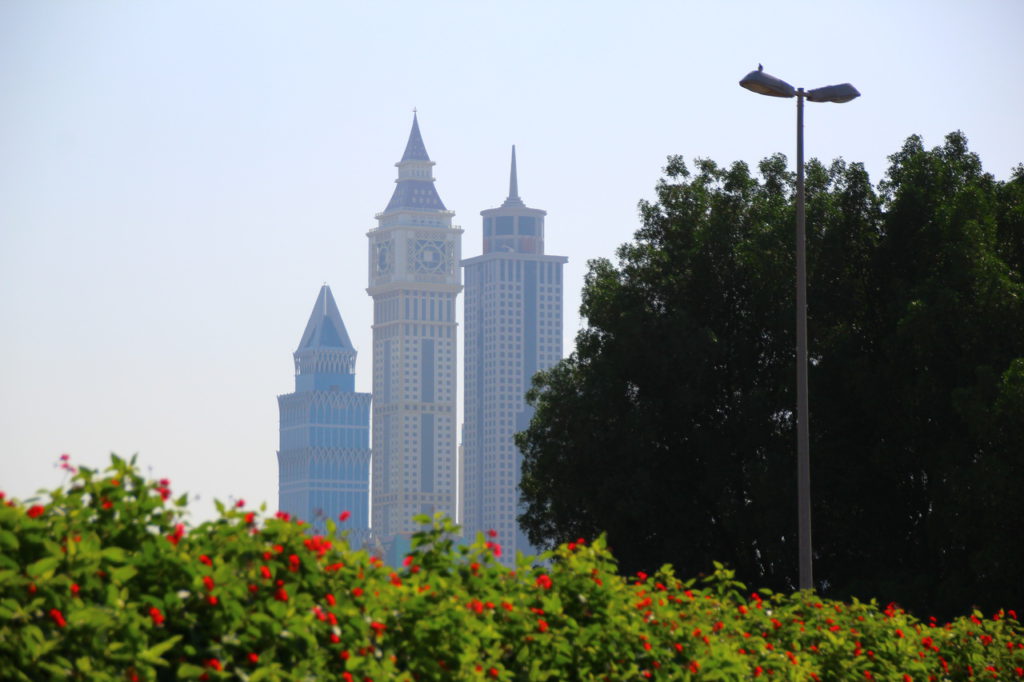 We also advise you to pay attention on the tourist bus City Sightseeing Hon-on/Hop-off. If you buy the ticket for this bus, you will have a transport to move around the city between the most popular and the most interesting sights and audioguide. The tickets are available directly by the bus driver at any stops on the bus route. Our ticket for 3 days included trip by some excursion boats and other free tourist bonuses as well.
Excursion bus City Sightseeing Hop-On, Hop-Off cover the major part of the Dubai sights:
– La Mer Beach in Jumeirah district;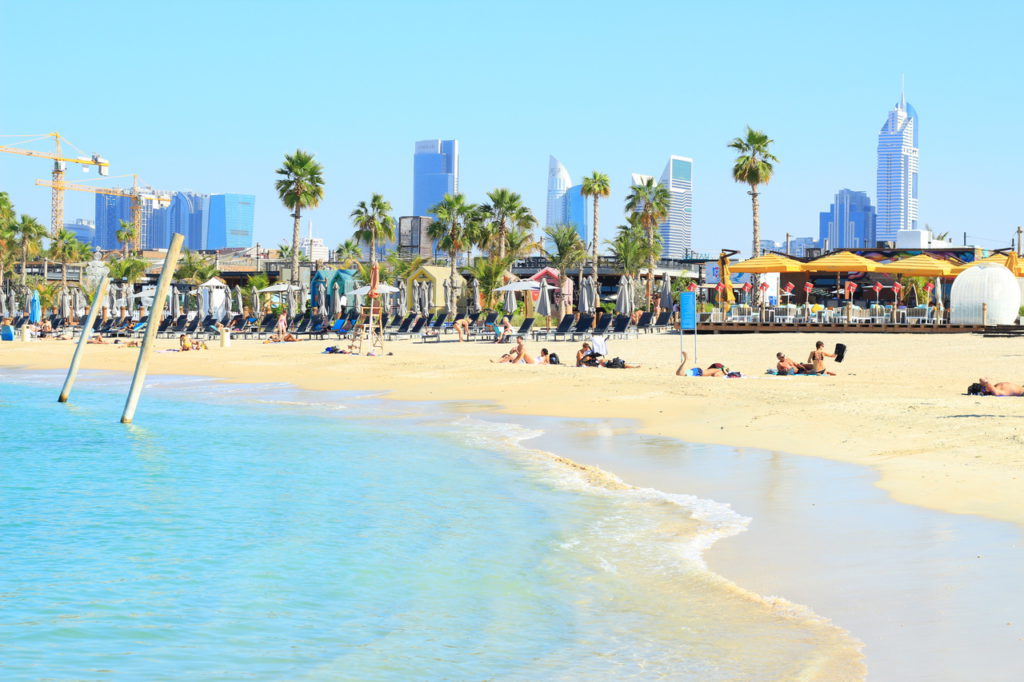 – the highest building in the world Burj Khalifa tower (828 m high);
– together with Dubai Mall shopping centre;
– Mall of Emirates (with ski resort Ski Dubai inside, which operates all year round);
– Hotel Burj el Arab (the most luxurious hotel in the world);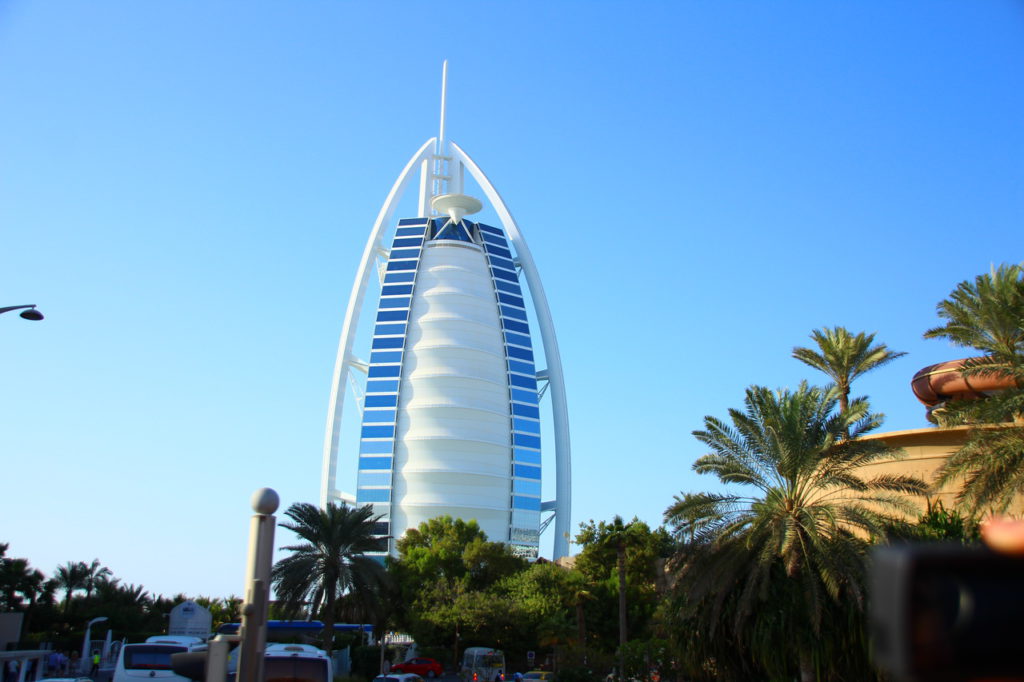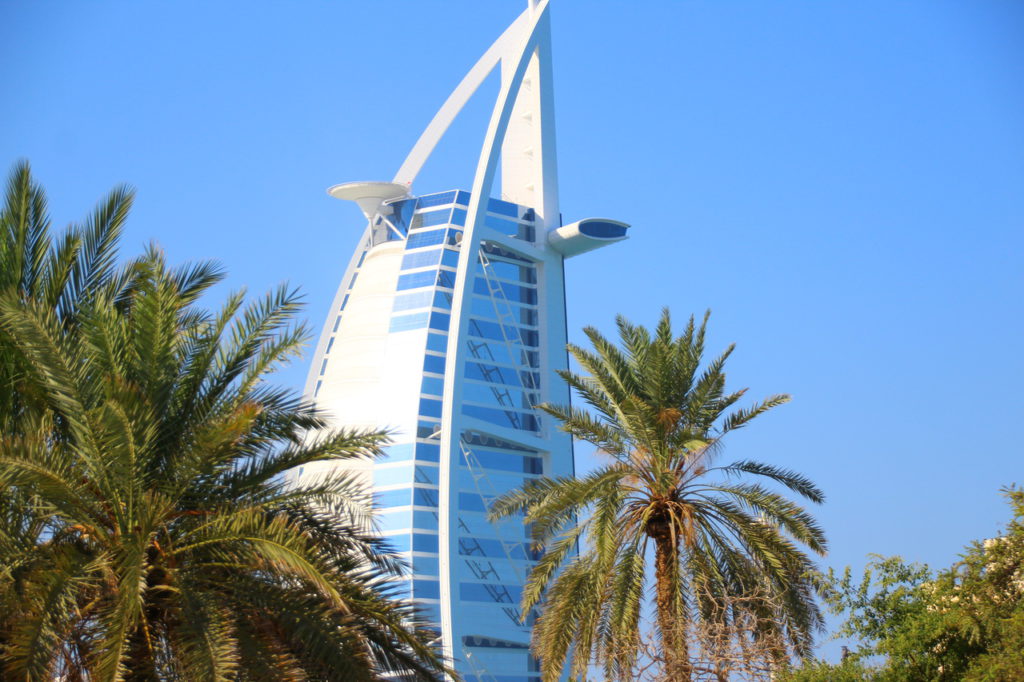 – old market Souk Madinat Jumeirah;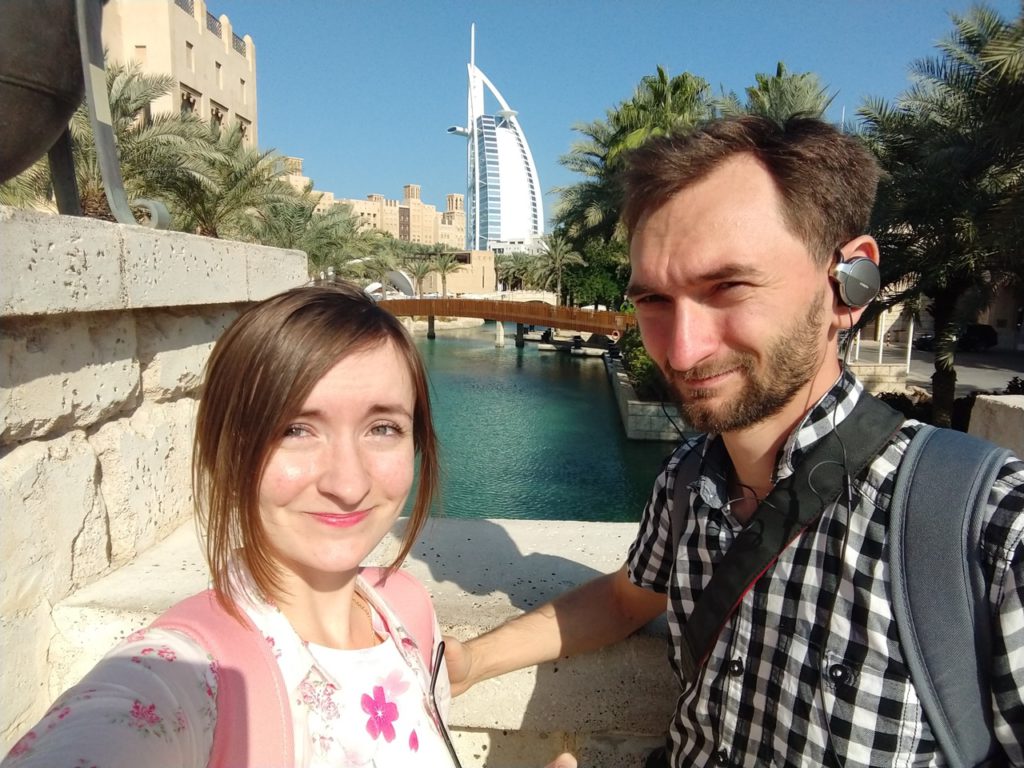 – Marina Dubai Harbour with its gorgeous yachts and skyscrapers;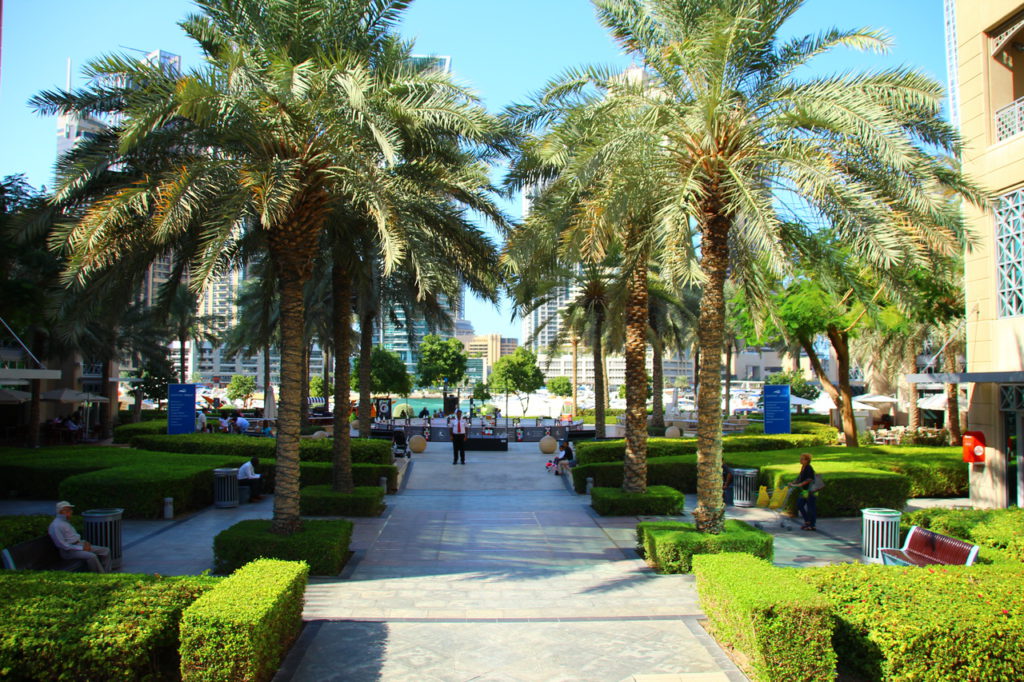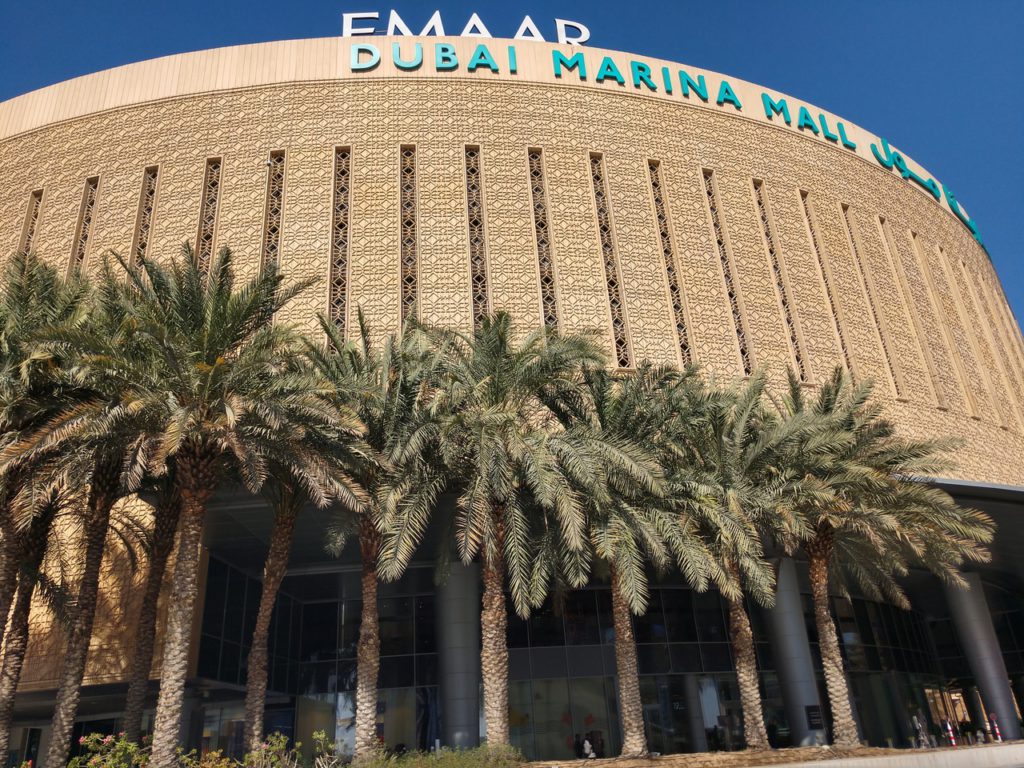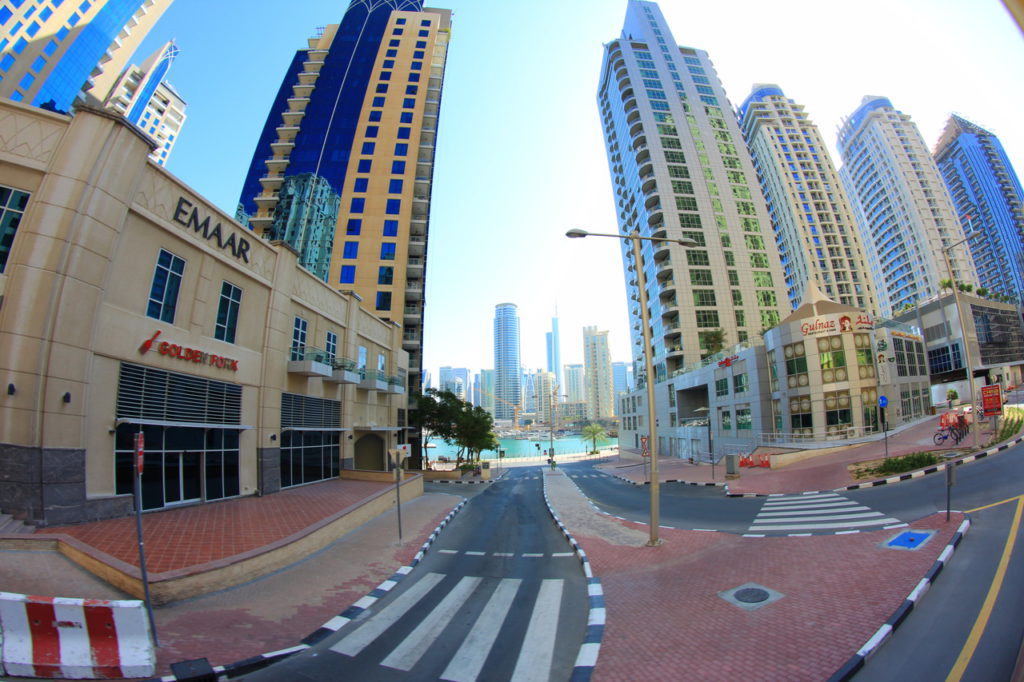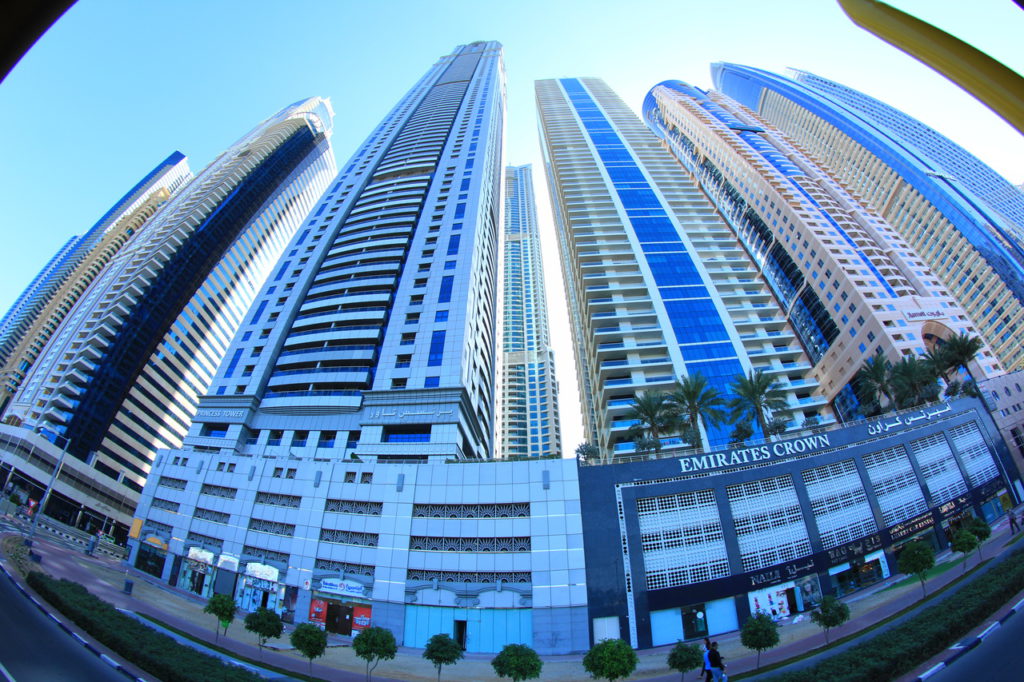 – JBR promenade, where you can find the biggest observation wheel in the world, which will be opened in 2019.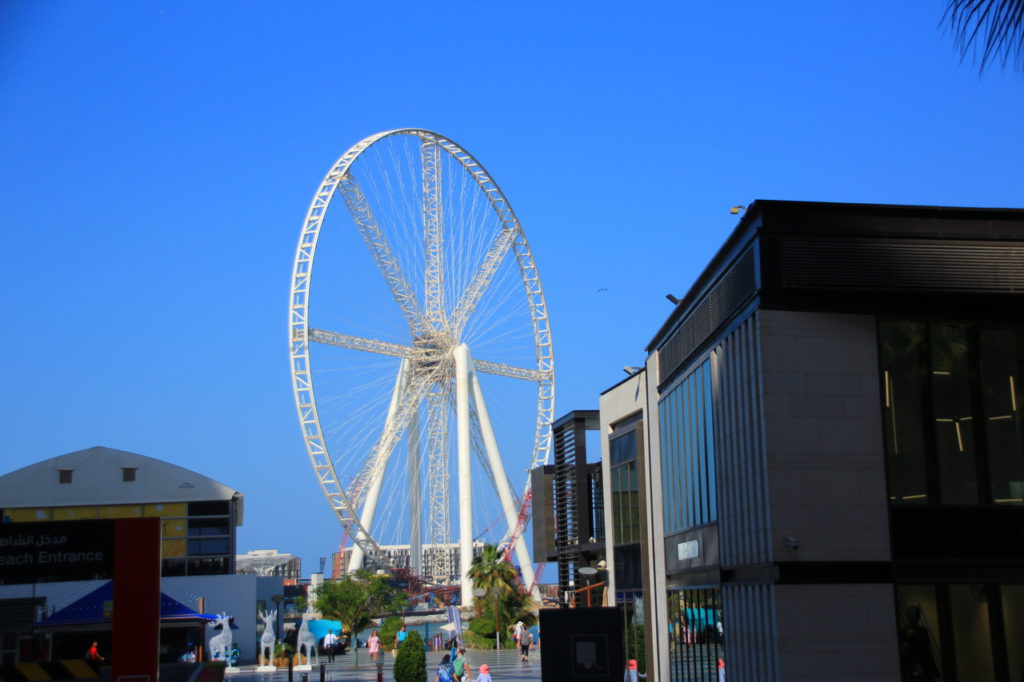 – Jumeirah the Palm island with a boat trip around one the most famous hotels – Atlantis Hotel the Palm (here you can visit aquapark, oceanarium).
If you buy a 3-Day ticket for Hop-On/Hop-Off City Sightseeing Bus tour, you will see the most amazing places of the Palm island and will go by boat around the "leaves" of the Palm;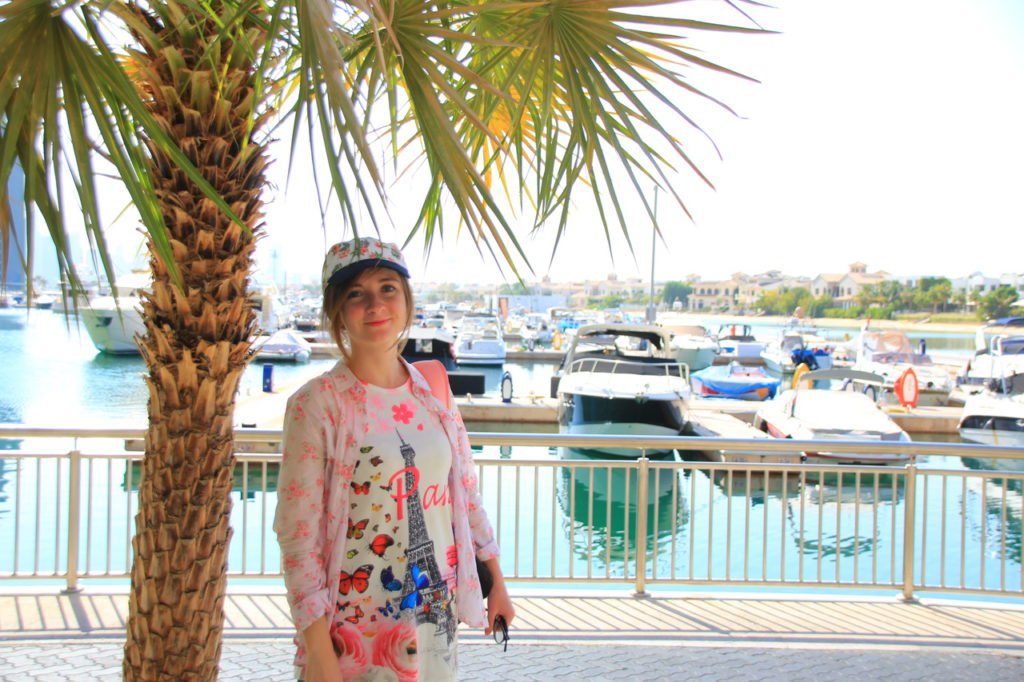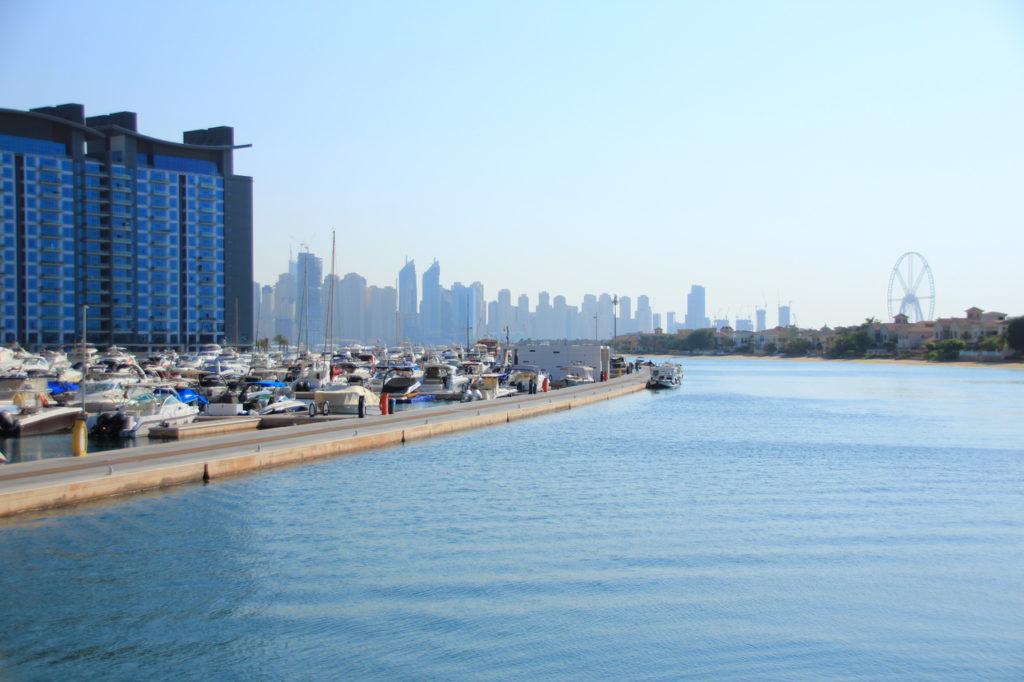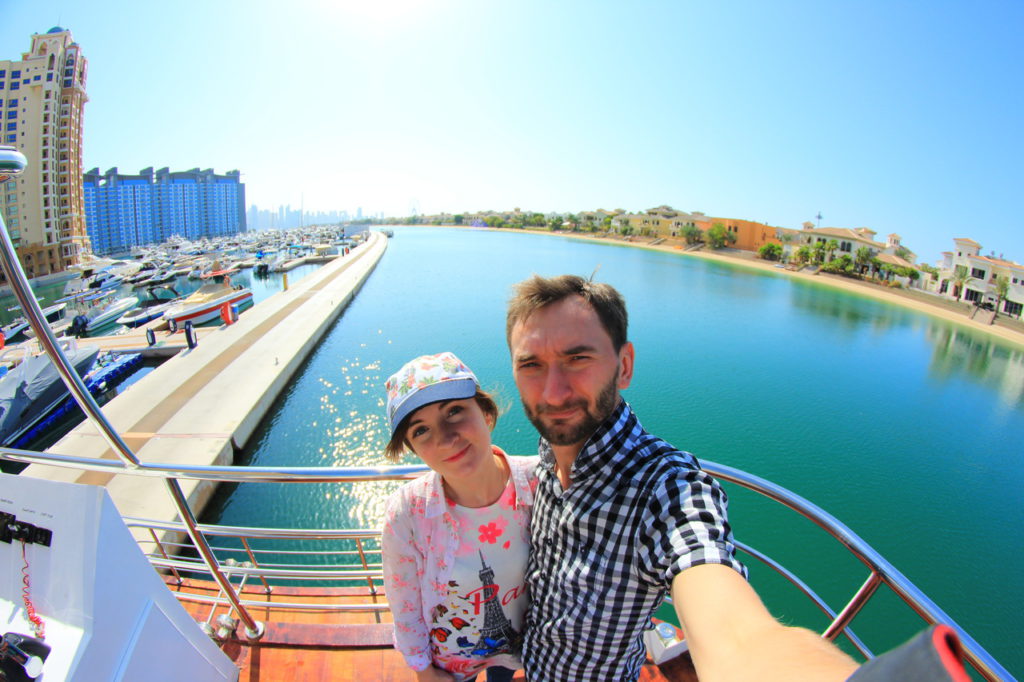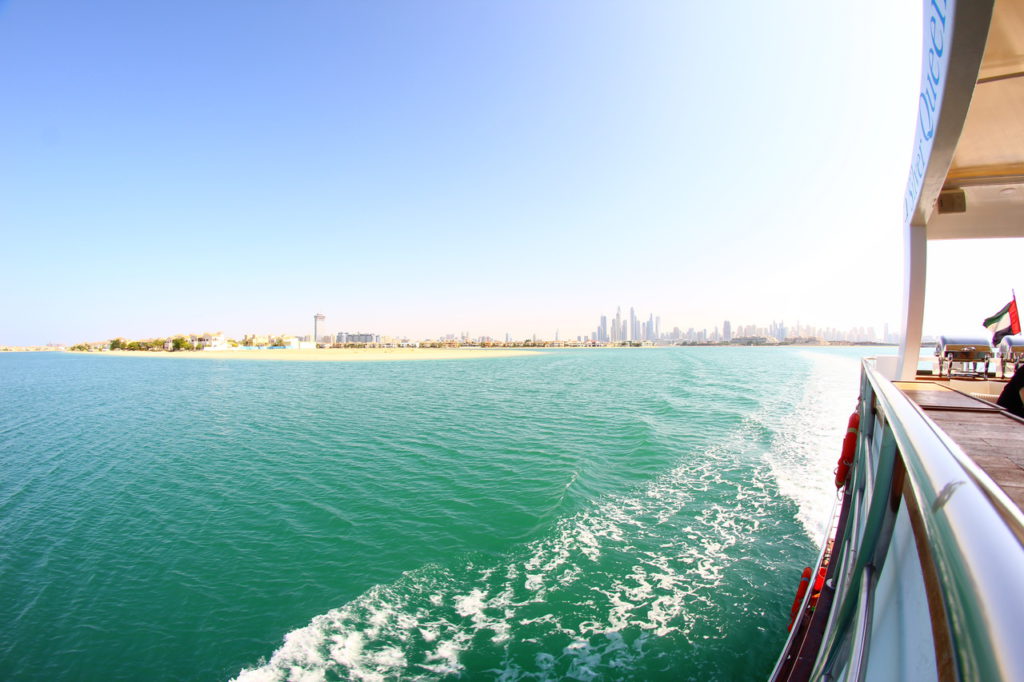 You will also have a boat trip around the Dubai Creek Bay, if you buy a 3-Day ticket for Hop-On/Hop-Off City Sightseeing Bus tour. The boat departs from the Al Seef Dubai Creek harbour. It is a historical district in Dubai, where the first settlement of the country was formed. More details about this place you can read in our previous publication here.

You will see here old markets, traditional abra boats (from Arabian language translated like "across"), which cross the Bay from one side to another.

Author (с): Iryna Melnyk
Photos (с): Nick Melnyk