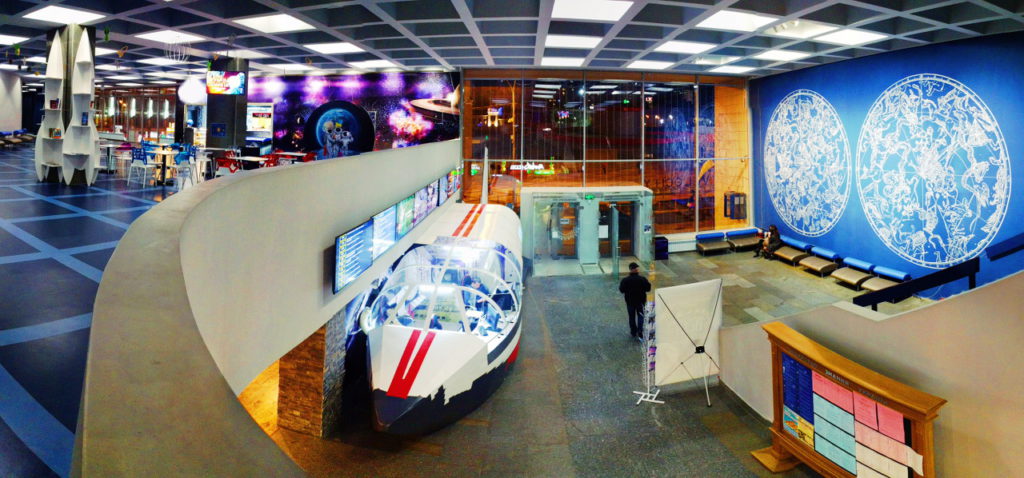 Kyiv Planetarium is the first and the largest planetarium in Ukraine. Today it is a unique scientific, educational, cultural and entertainment center.
The program of the planetarium includes modern full-domed films on space topics (about planets, stars, satellites) in 360 format.
After the recent renovation of the building, the planetarium acquired a stylish design and modern equipment. In the summer of 2016, the latest digital projection system was installed here, which allows you to watch full-domed lectures and films on one of the largest spherical screens in Europe.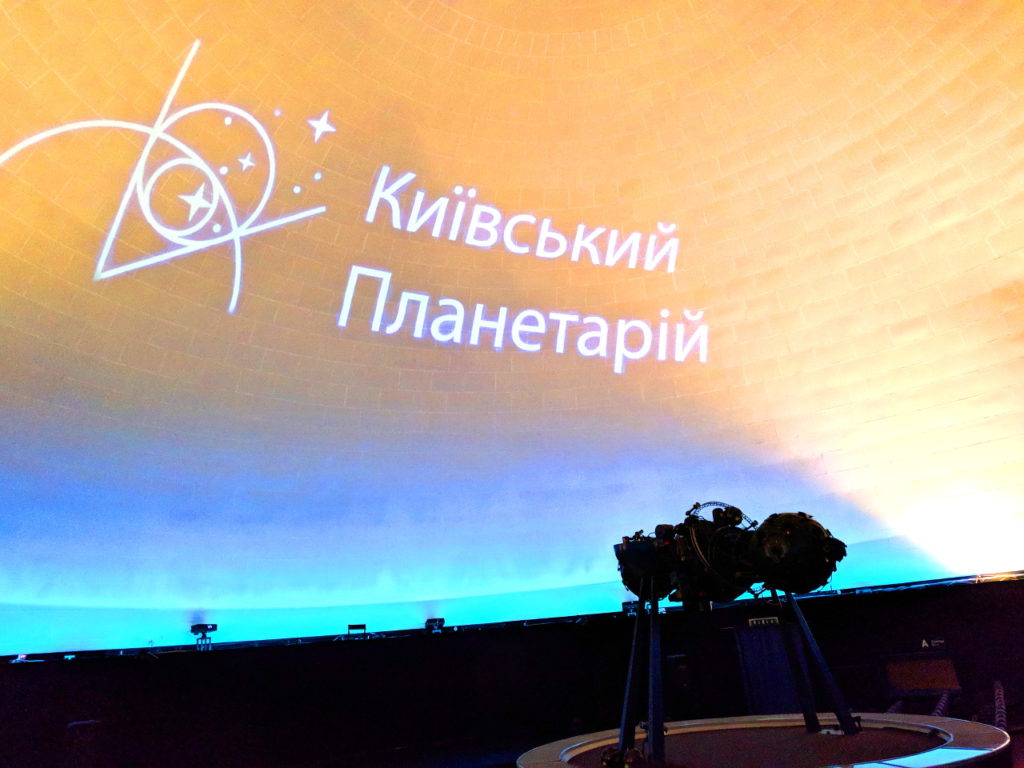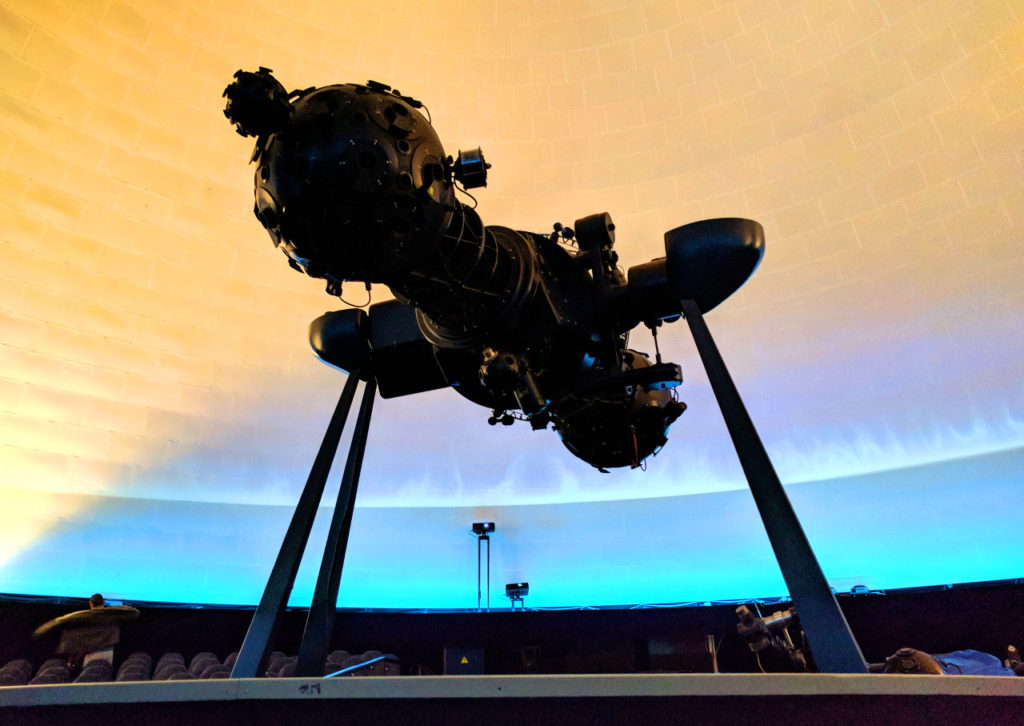 You can see the schedule of the sessions on the website of planetarium:
http://www.planet.org.ua
Everything reminds about astronomy here:
globes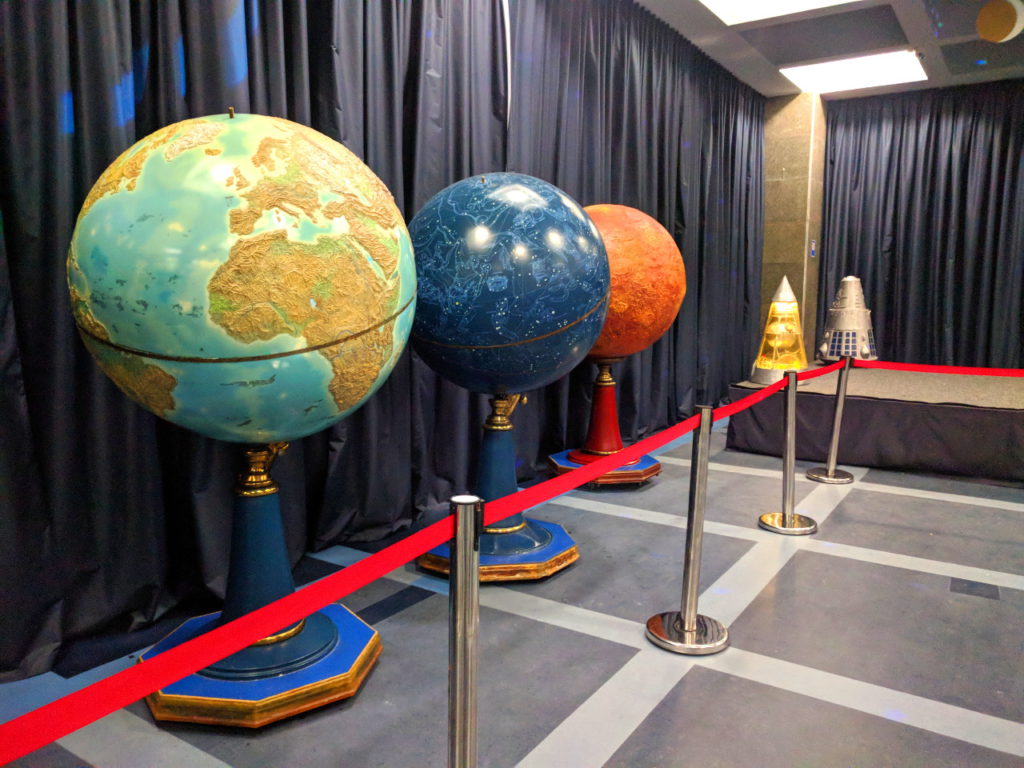 mock of the moon rover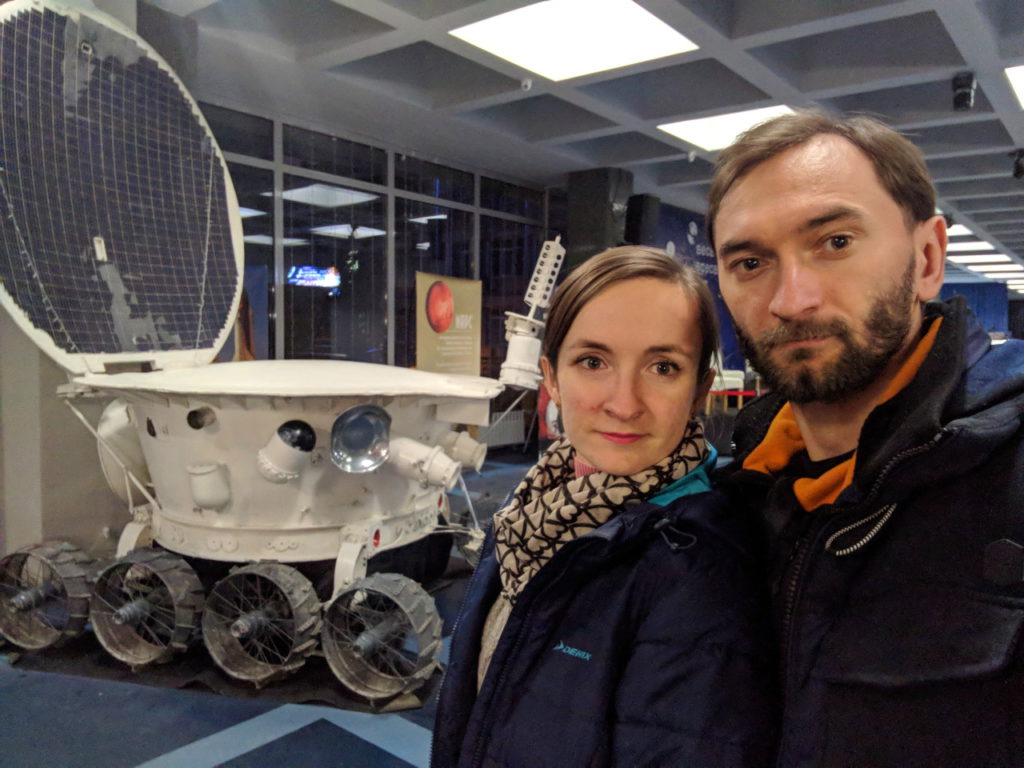 At the cashdesk of the planetarium the robot from a spaceship welcomes the visitors  🙂
In the local store every visitor can buy various types of souvenirs (telescopes, microscopes, binoculars, designers of robots, etc.).
Address: Velyka Vasylkivska Street, 57/3, Kyiv.
Author (c): Iryna Melnyk
Photos (c): Nick Melnyk