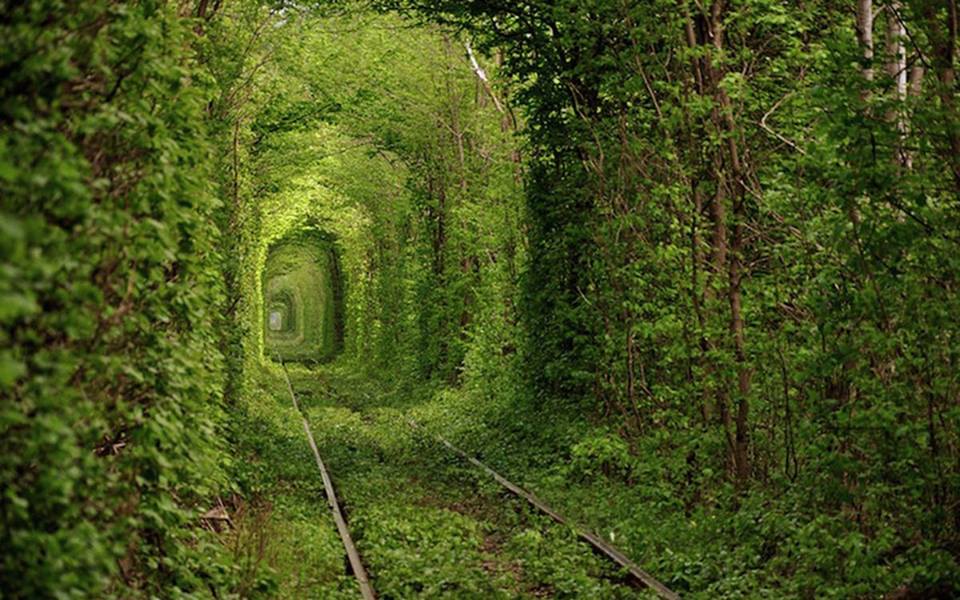 Just a few kilometres to the east from Klevan town, about 24 km from Rovno, and 350 km from Kyiv there is abondoned railway. This place is called "Tunnel of love".
This railway was used for wood transportation to Orzhavsky woodworking integrated plant. The road passed through the forest.
Woods from both sides were regularly cut by the train. That's why the tunnel in the forest was formed.
Such natural tunnel is the only one in Ukraine and in the whole world.
However, there is bamboo tunnel in Japan, which is human-made.
Love tunnel is often used as location for photo-sessions of newlyweds and couples in love. This tunnel is a symbol of  eternal love. And two hearts are ready to go along this love road in sad and happy moments, in all seasons. 
The tunnel became very popular. A Ukrainian music band composed a song about this place and filmed a video.
Author (c): Irina Kodinets