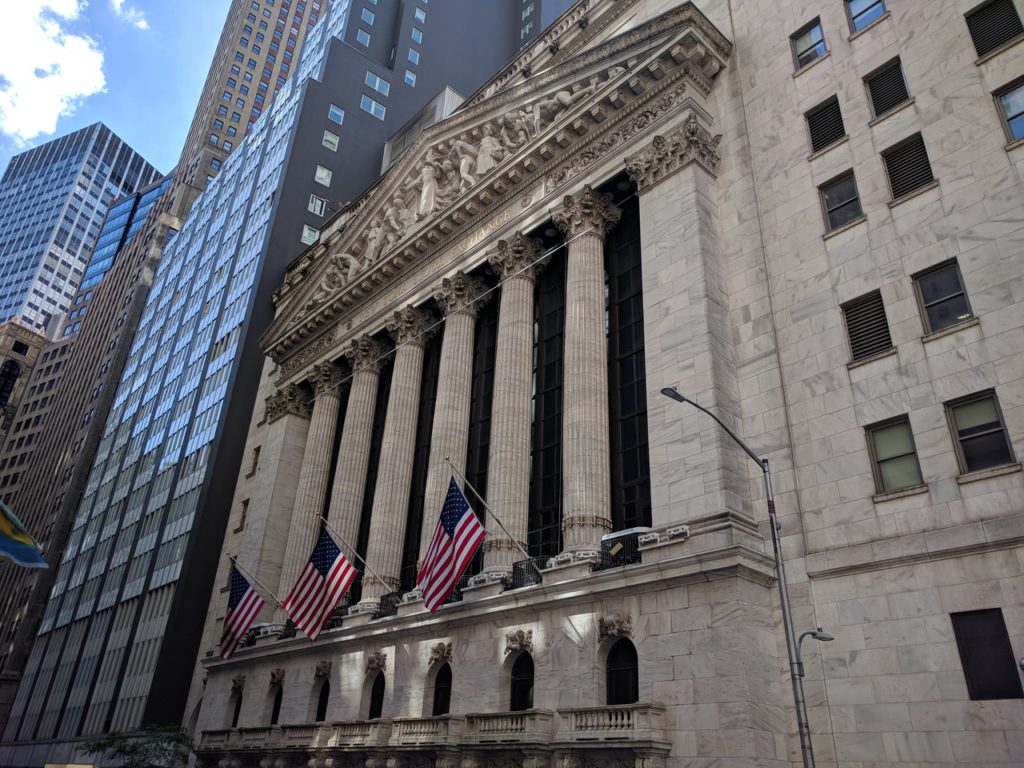 The world's financial center New York Stock Exchange is located on Wall Street. It is a symbol of the financial mightiness of the USA and of all the financial industry.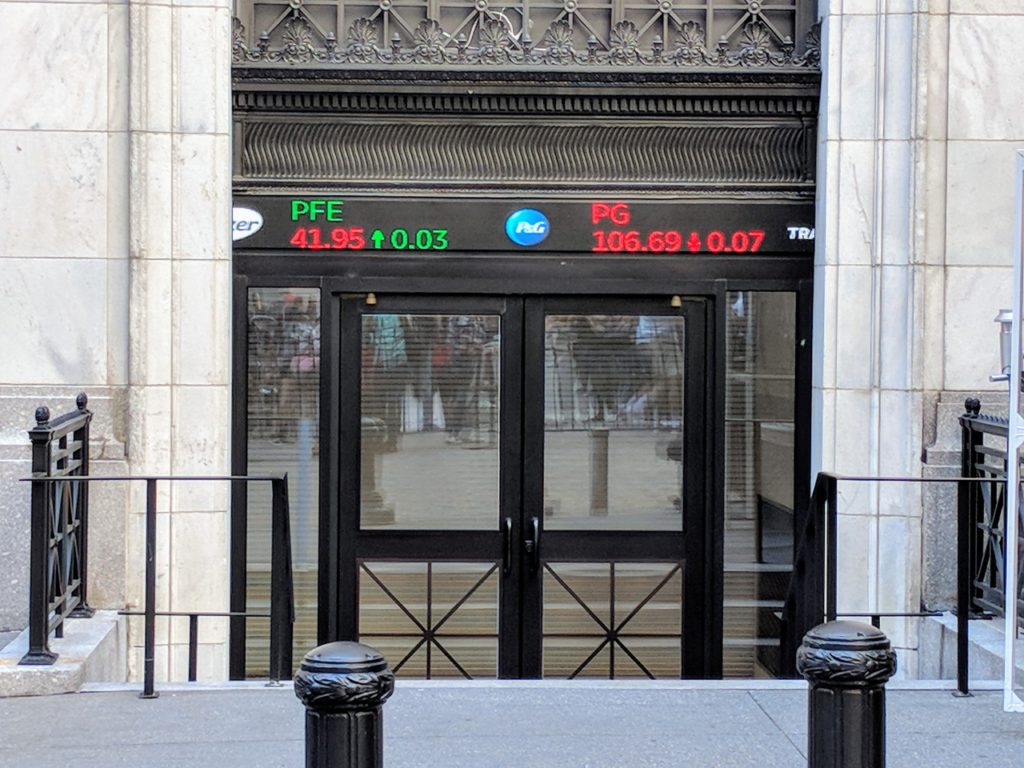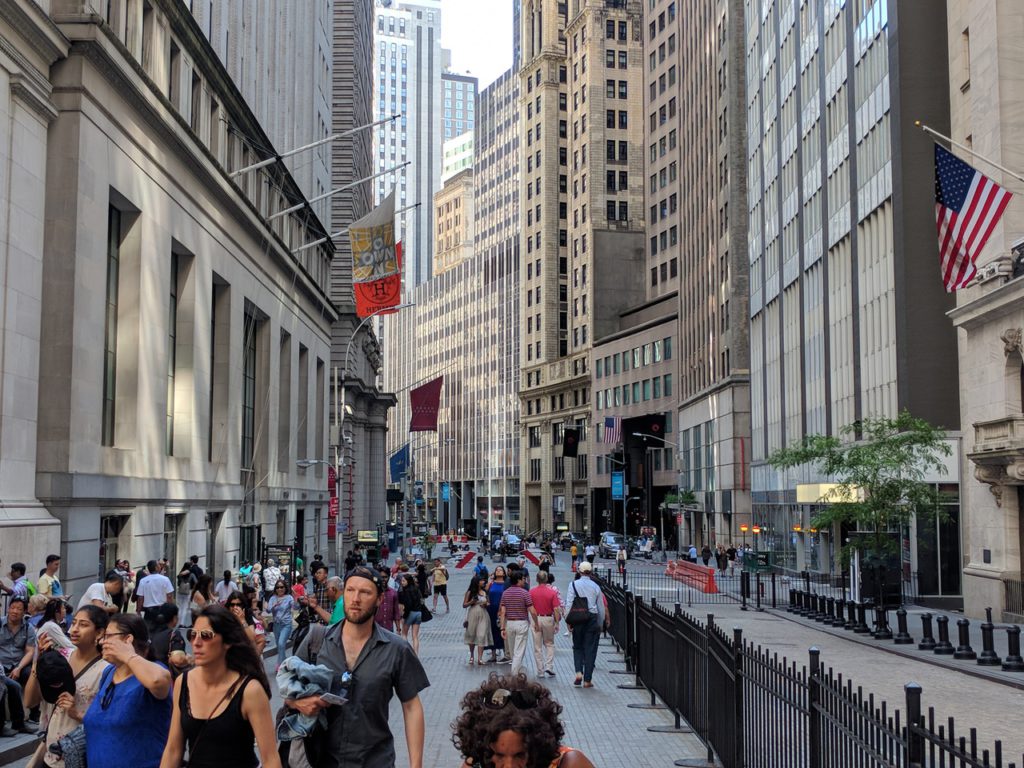 Federal Hall is a public building on Wall Street, where 1789 George Washington was inaugurated as the first president of the USA and the Bill of Rights was adopted, which secures the fundamental rights and freedoms of man and citizen. The Federation Hall is called the first capitol in US history. 
"Standing on this stone in the balcony of Federal Hall on April 30, 1789, George Washington took the oath as the first president of the United States of America."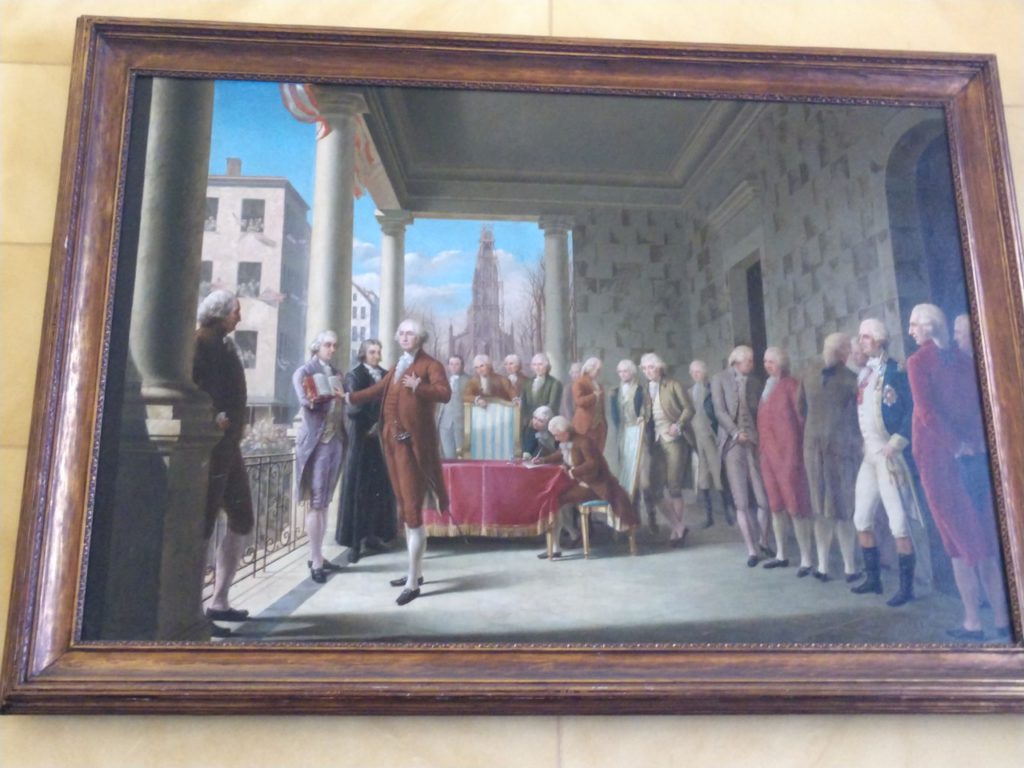 Keeping his hand on this Bible, George Washington took the oath as the president.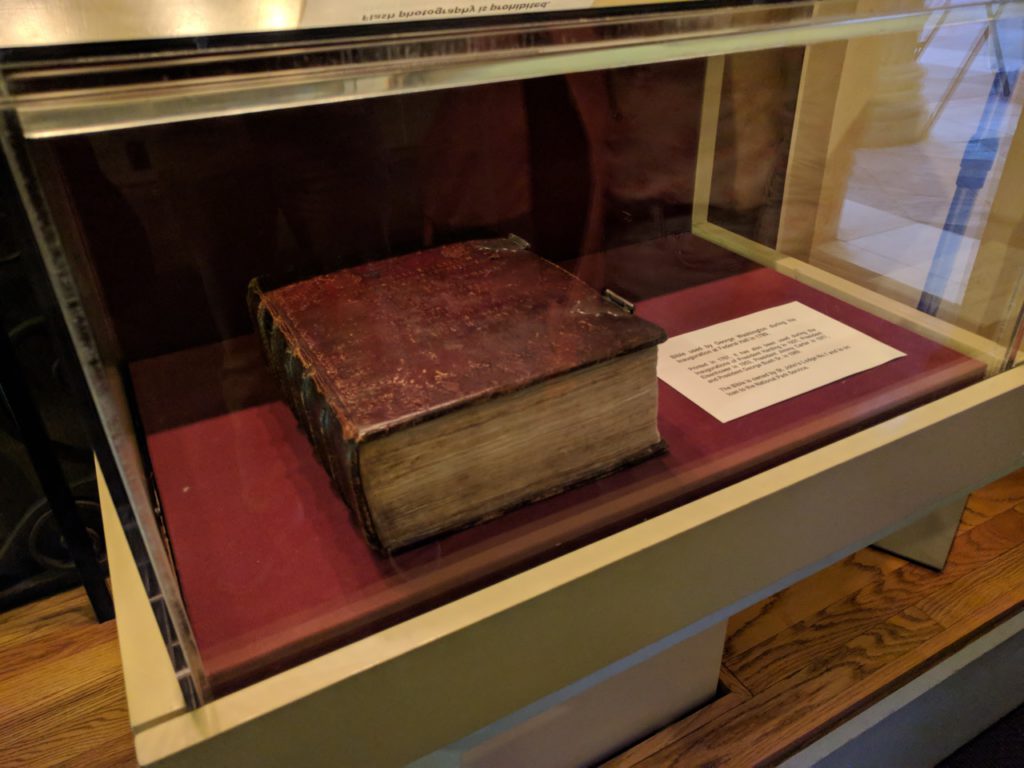 Charging Bull (Wall Street Bull) is a symbol of how persistent and confident you need to be to become successful in the financial field.
World Trade Centre is the highest office center building and the highest building in the Western hemisphere on the planet. It's 1 775 foot or 541 meters high.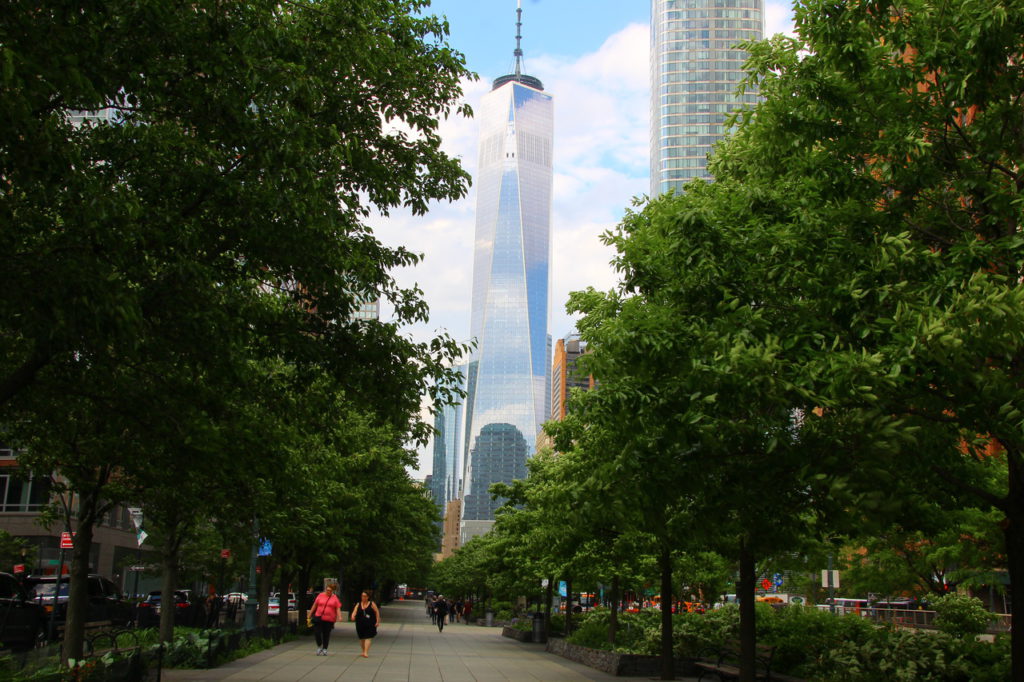 We visited its viewpoint The One World Observatory on the 100-102 floors. Views there are really astonishing! From here you can see almost all the great sights of New York City!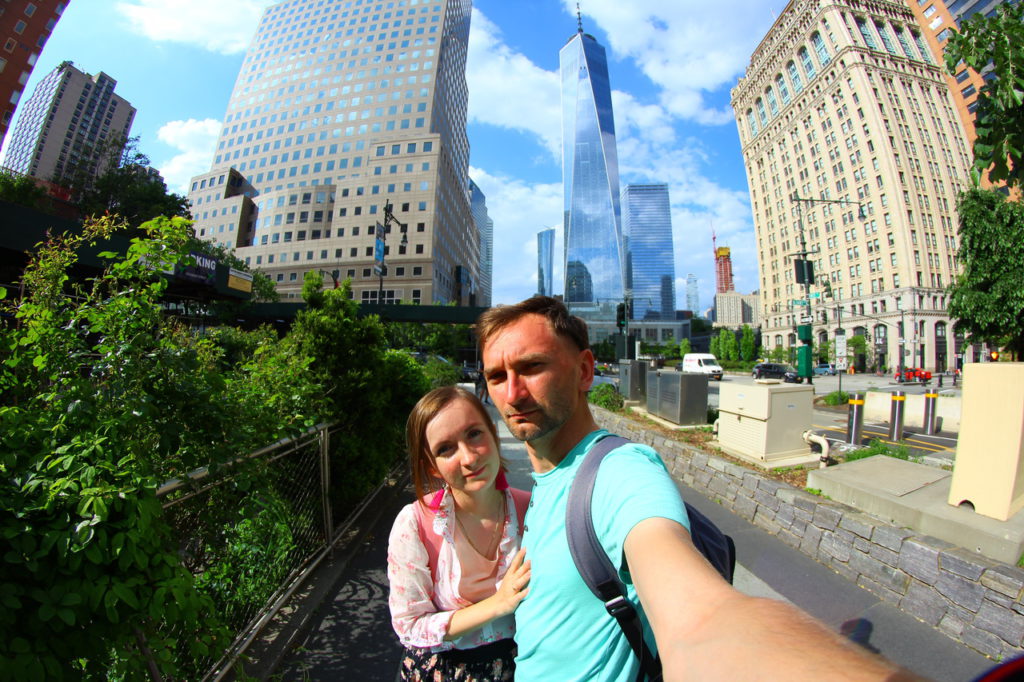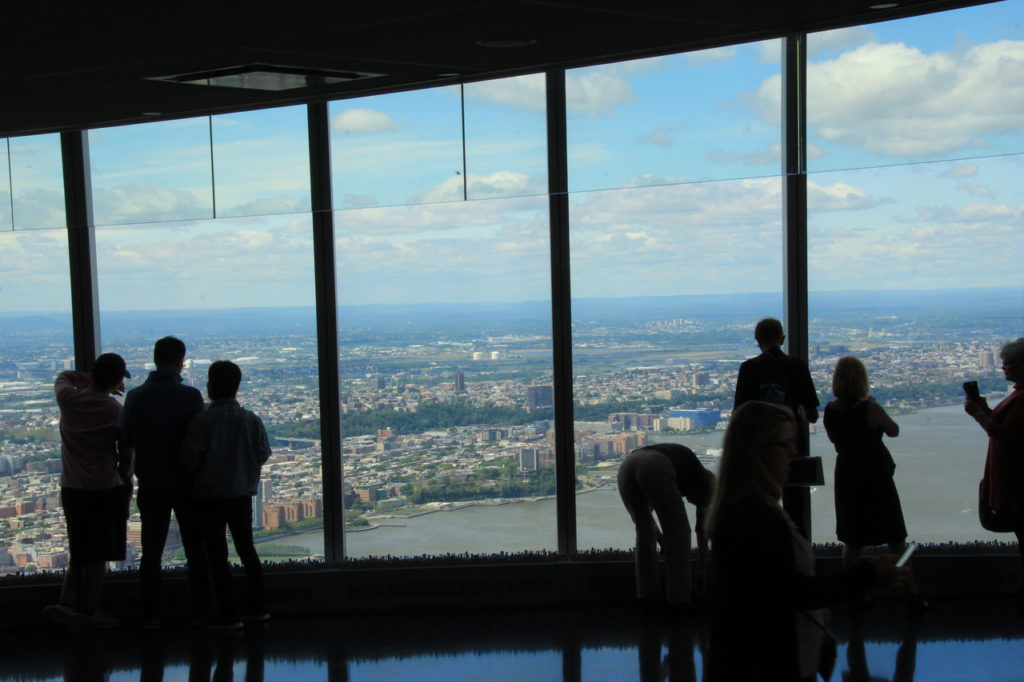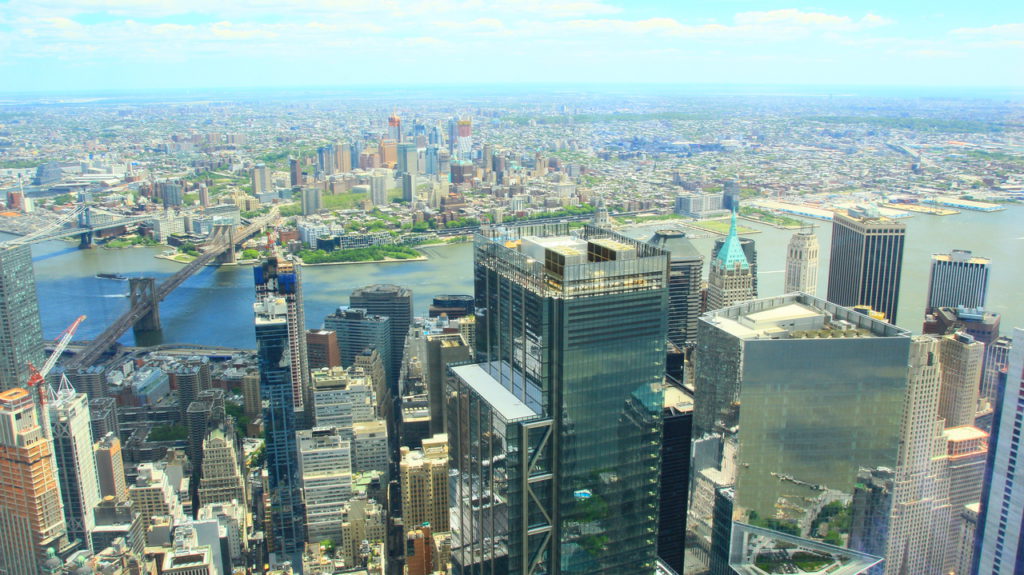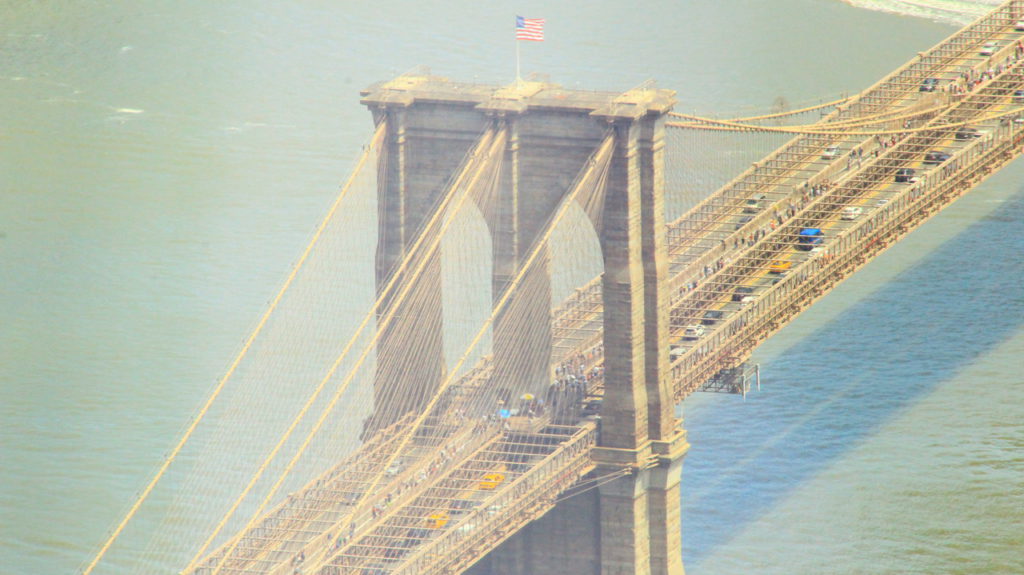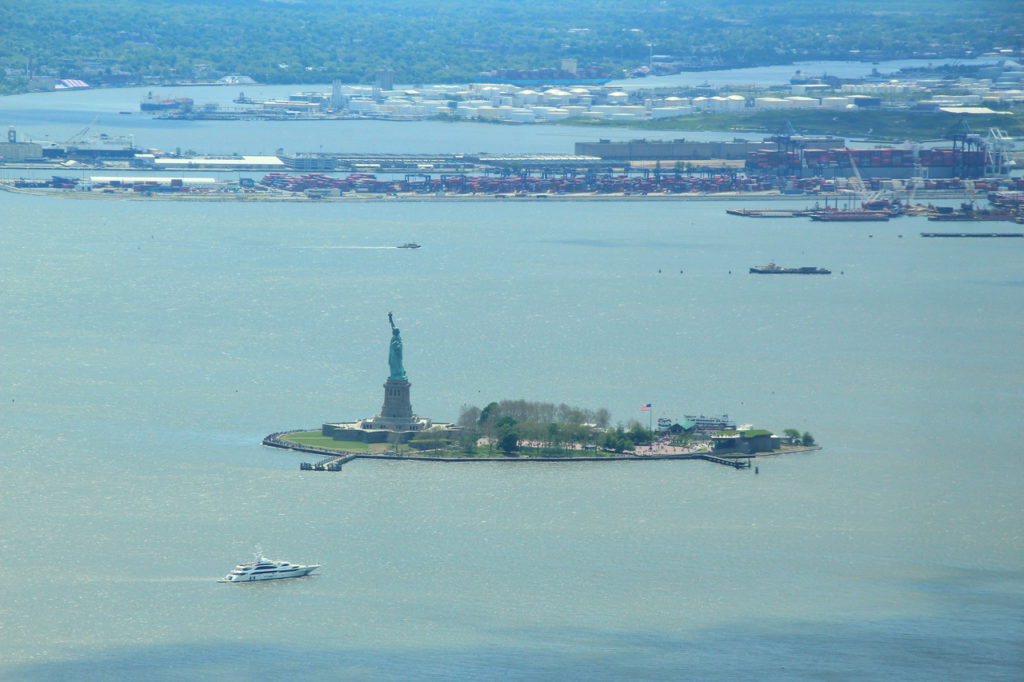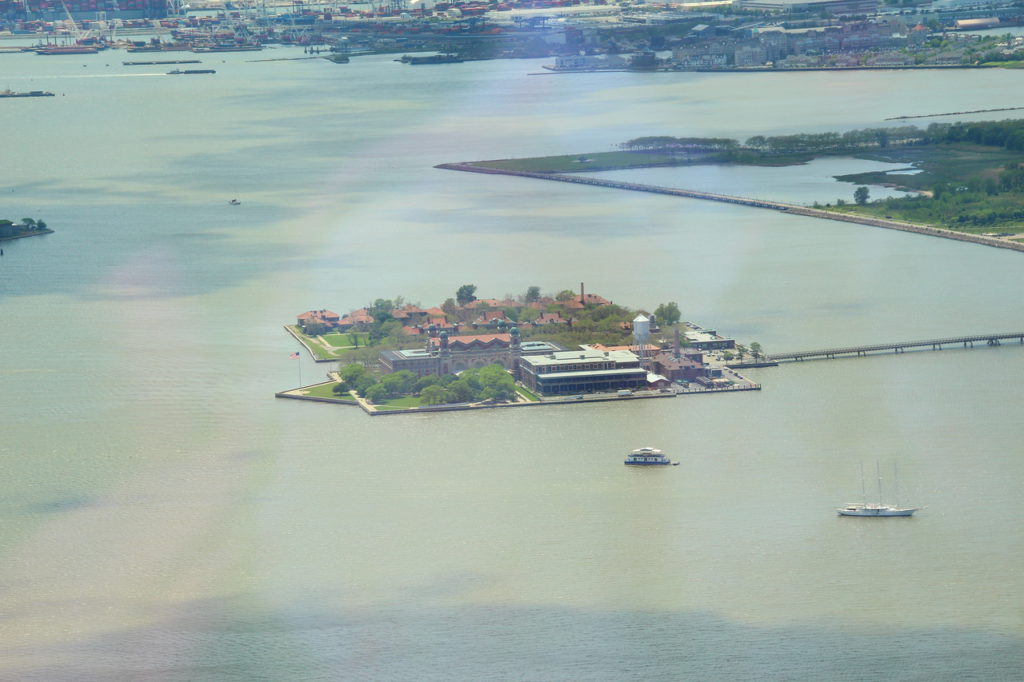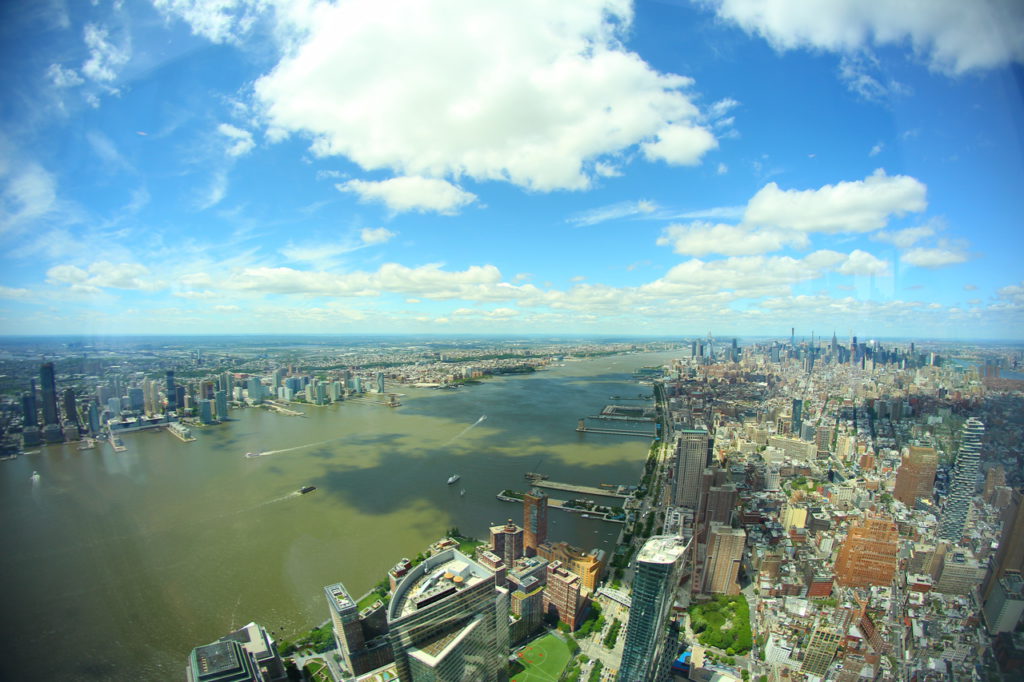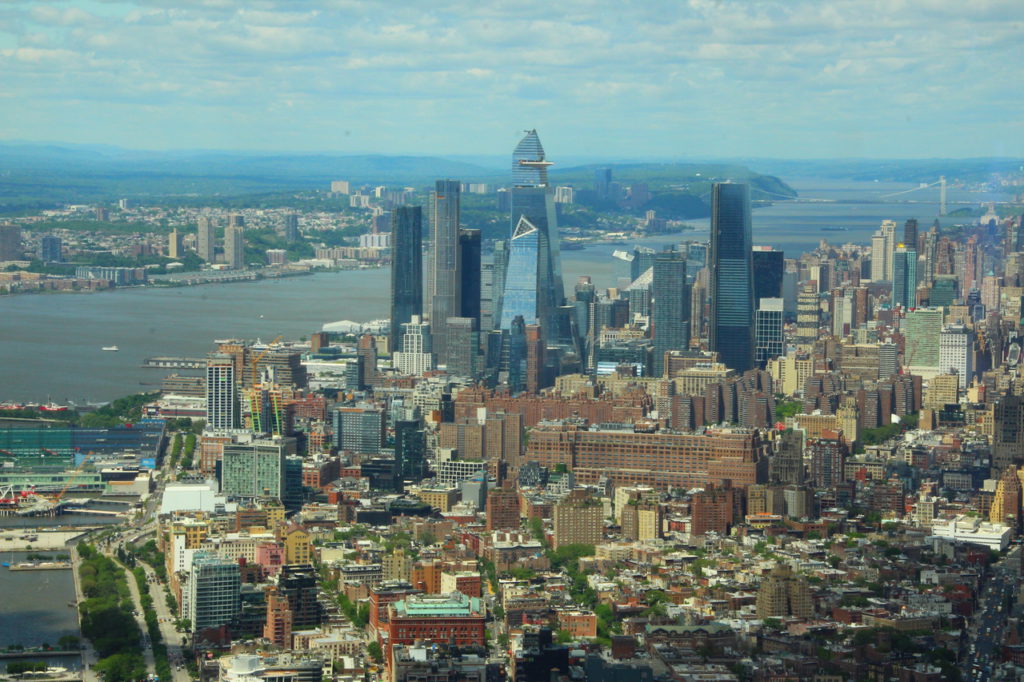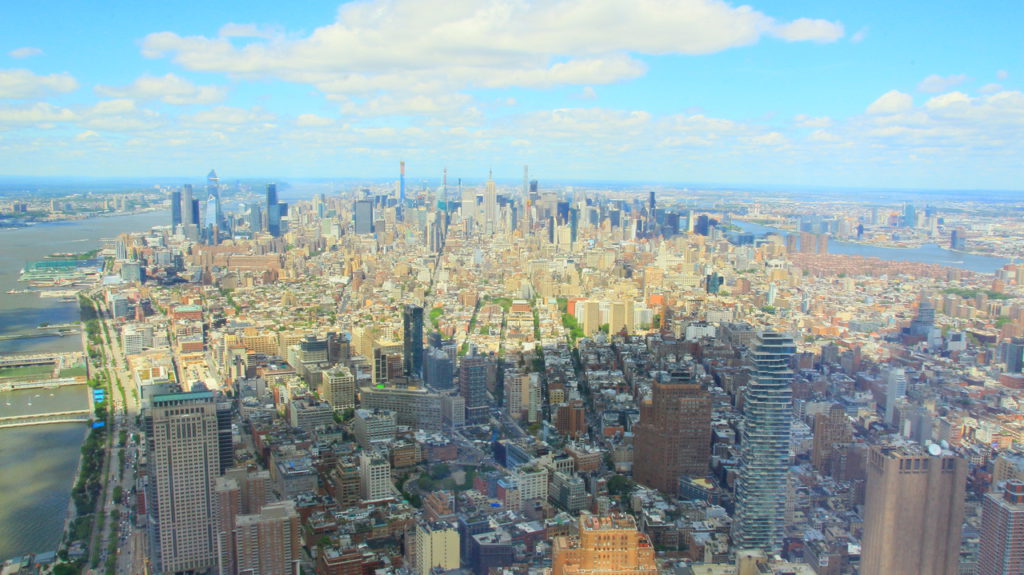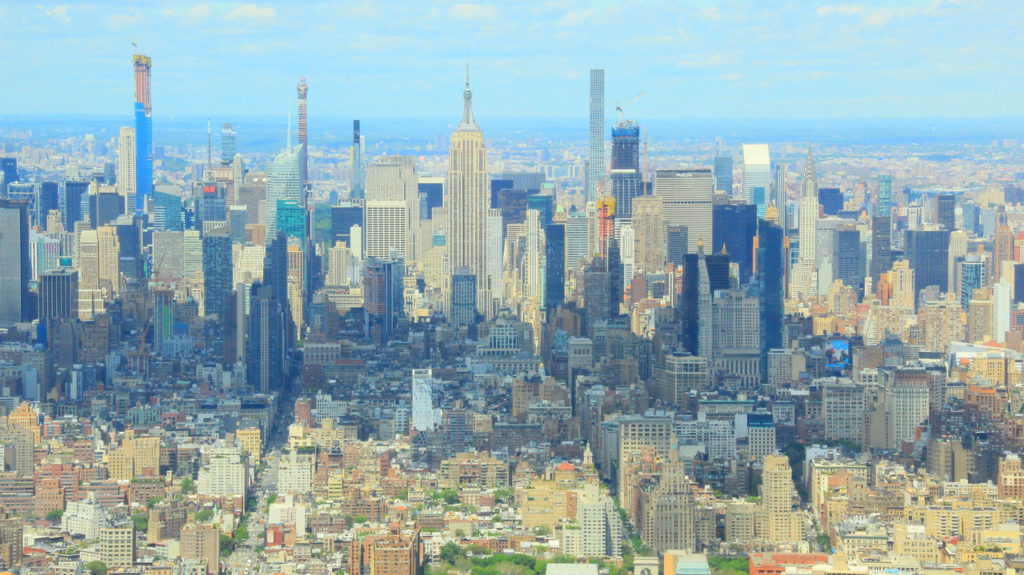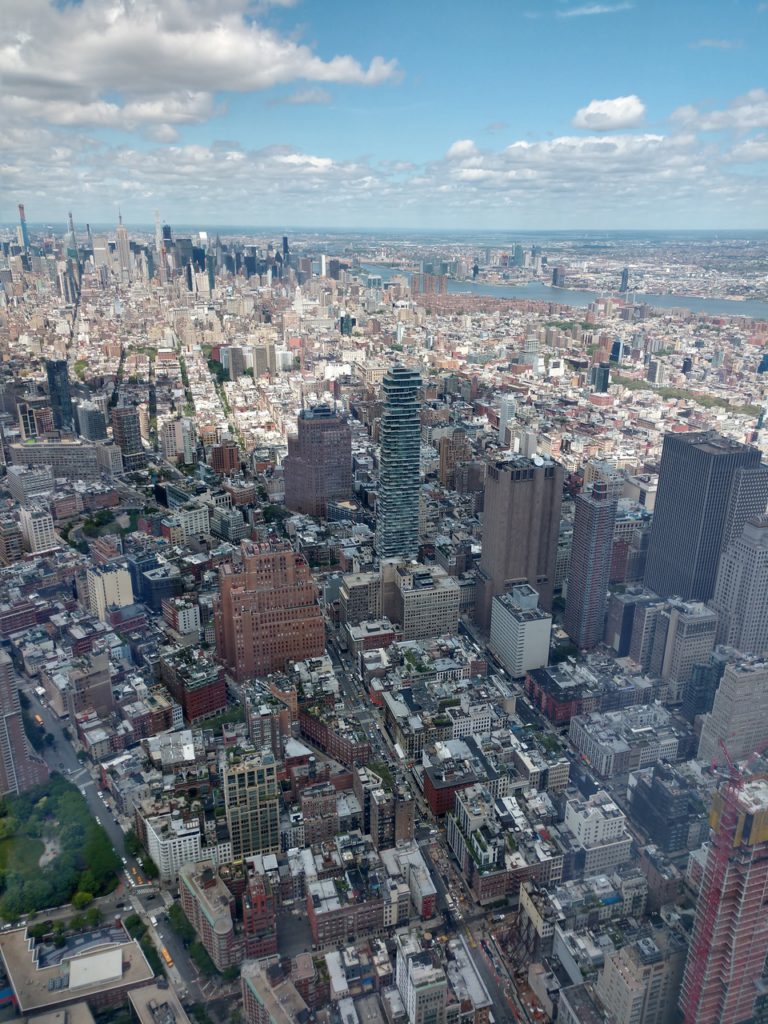 There is the memorial and museum 9/11 near the World Trade Centre.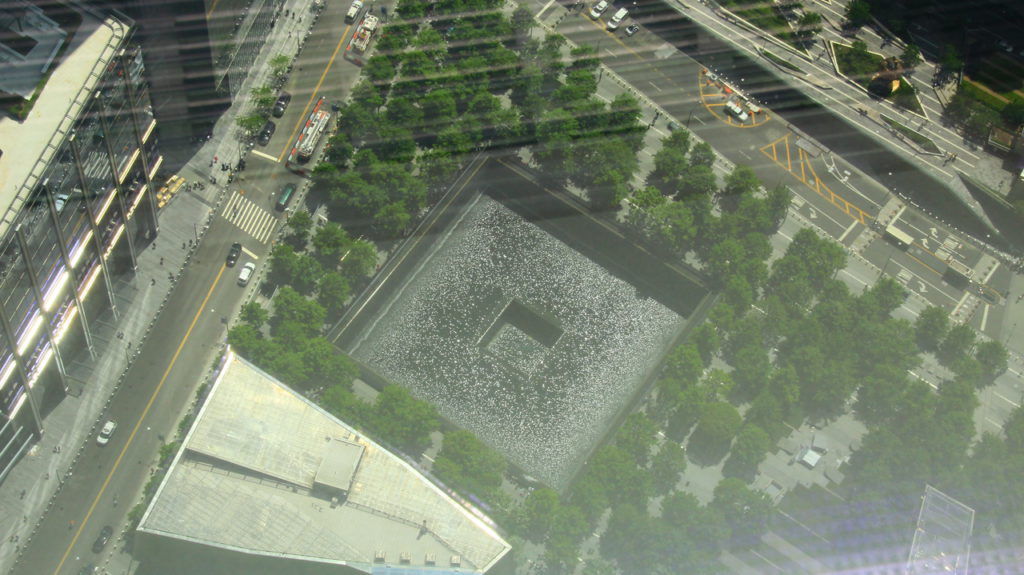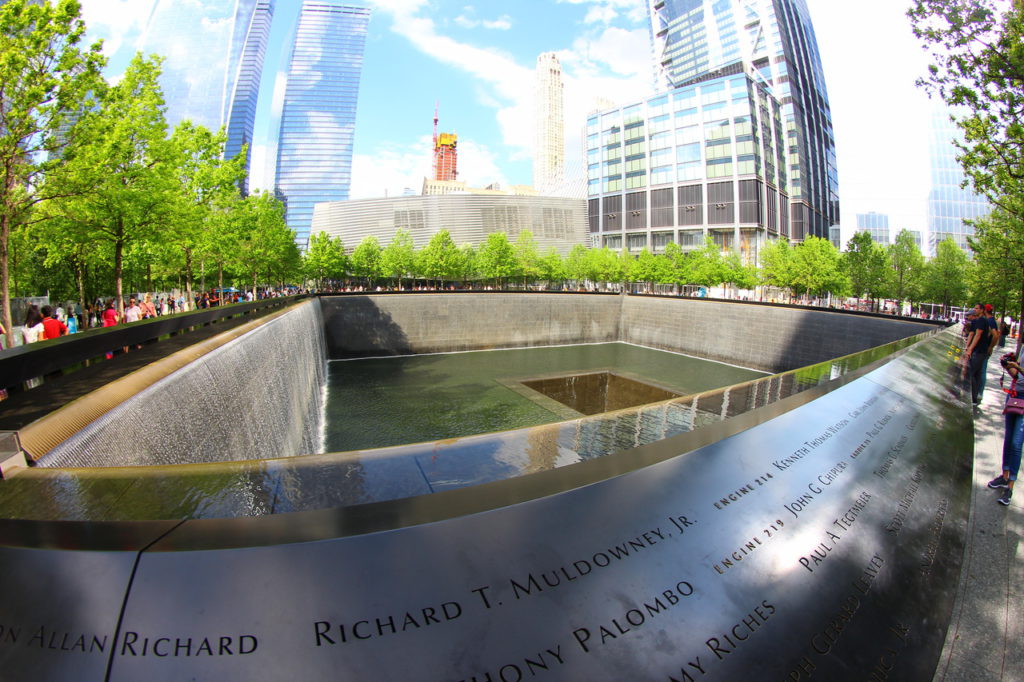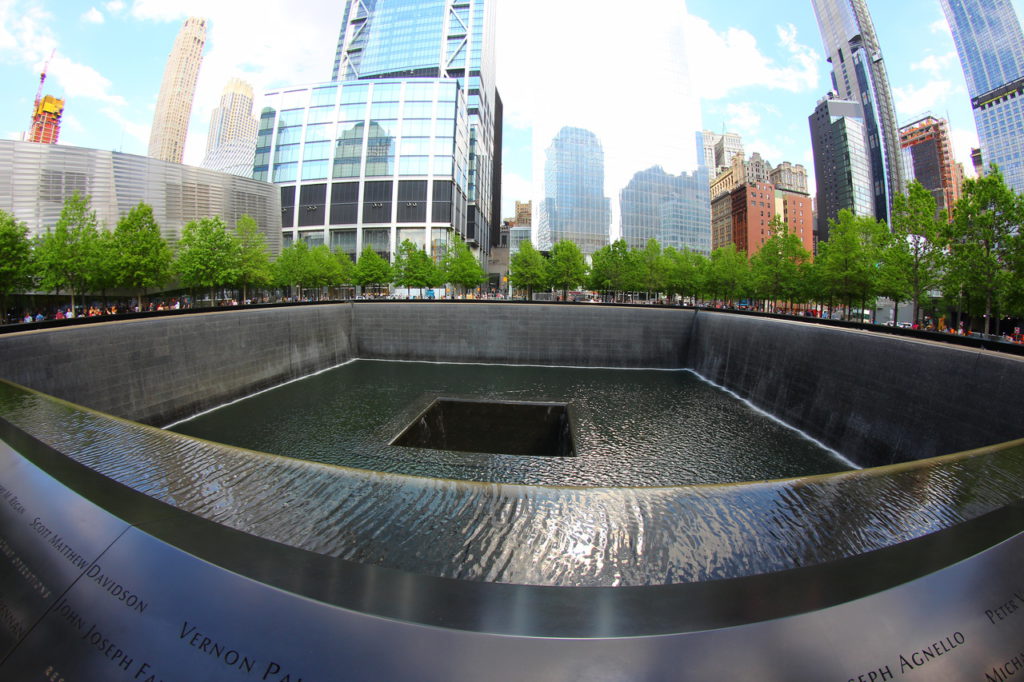 It became popular to go to rooftops (restaurants, bars, cafes on the top of the skyscrapers), where you can observe spectacular views of the city.
One of such bars is the Castell Rooftop Lounge on the top of AC Hotel Times Square. Here plays modern lounge music. You can order drinks, snacks.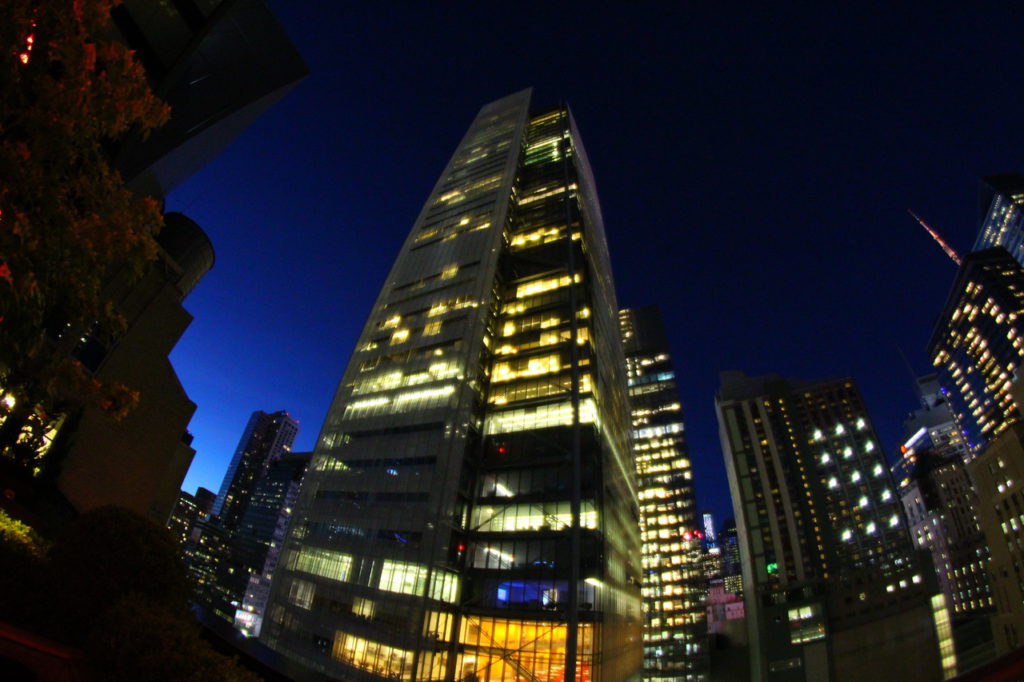 Skyscraper with the violet lightning is the famous Empire State Building.
Manhattan is different at night – it looks mysterious, breathtaking.