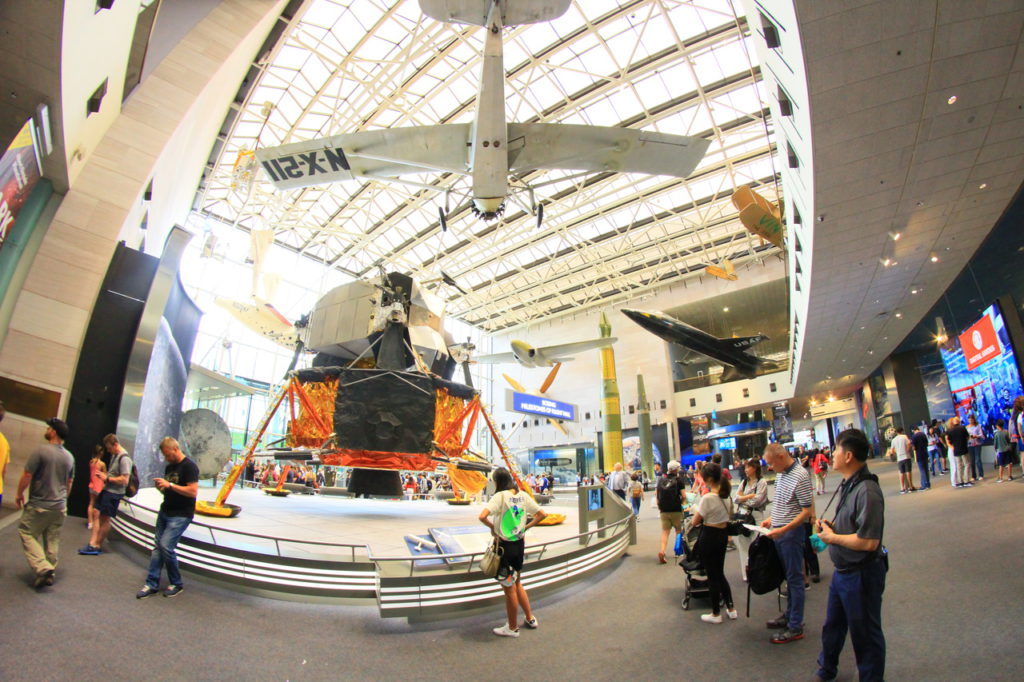 The exhibits and related to them events in this museum, seemed to be usual for us before our visit. But later they obtained an important meaning and pushed us to think over some historical breakthroughs – their importance to humanity. What exactly impressed us so much?
Read our public below till the end.
Everyone will find something exciting in this museum: interesting exhibits, unusual space souvenirs that can not be found anywhere else, space simulators, by the way, we created our own virtual space module for the ISS on one of such simulators. And it will be interesting to know for the cinemagoers that the famous movie "Night at the Museum – 2" was filmed exactly here.
Read more >> "Washington D.C., USA (part 6/6): National Air and Space Museum + TOP 6 exhibits"