There is a Washington Monument in the center of the National Mall between the Capitol and the Memorial to Abraham Lincoln. This monument is dedicated to the first president of the United States – George Washington. Its height is 169 meters (555 feet). Before the construction of the Eiffel Tower, this monument was the tallest building in the world.

There is no Ferris Wheel in Washington, but it is possible to climb to the top of the monument (by the way, almost for free) and see the city in all its beauty from above.
There are two variants to climb the monument: by elevator or by stairs with 896 steps.
In order to do that, it is necessary to book a specific time slot on the official website in advance.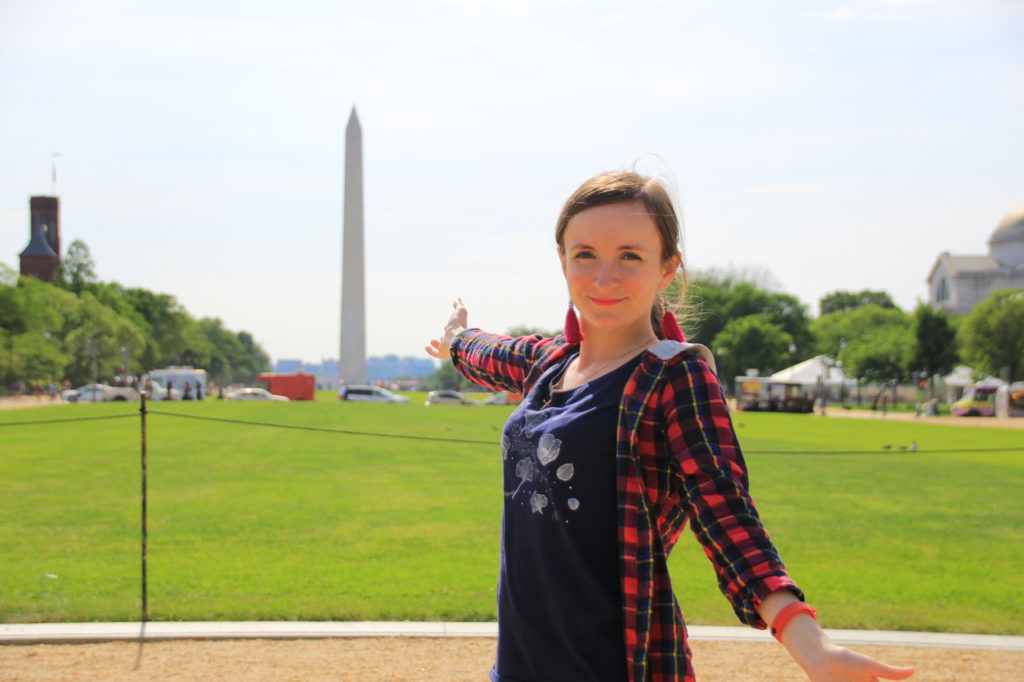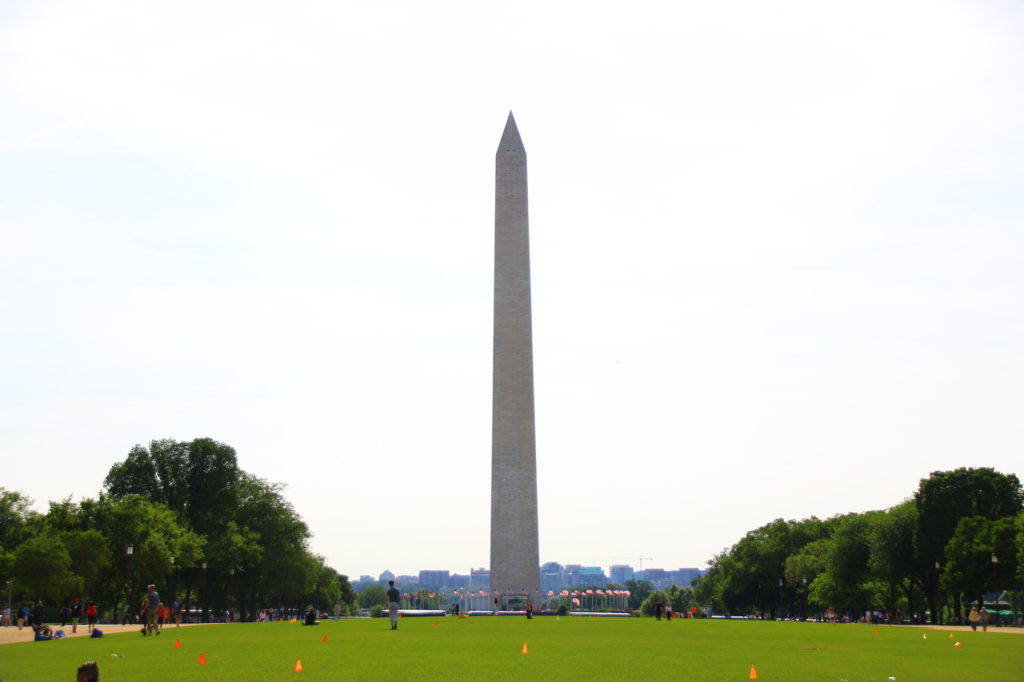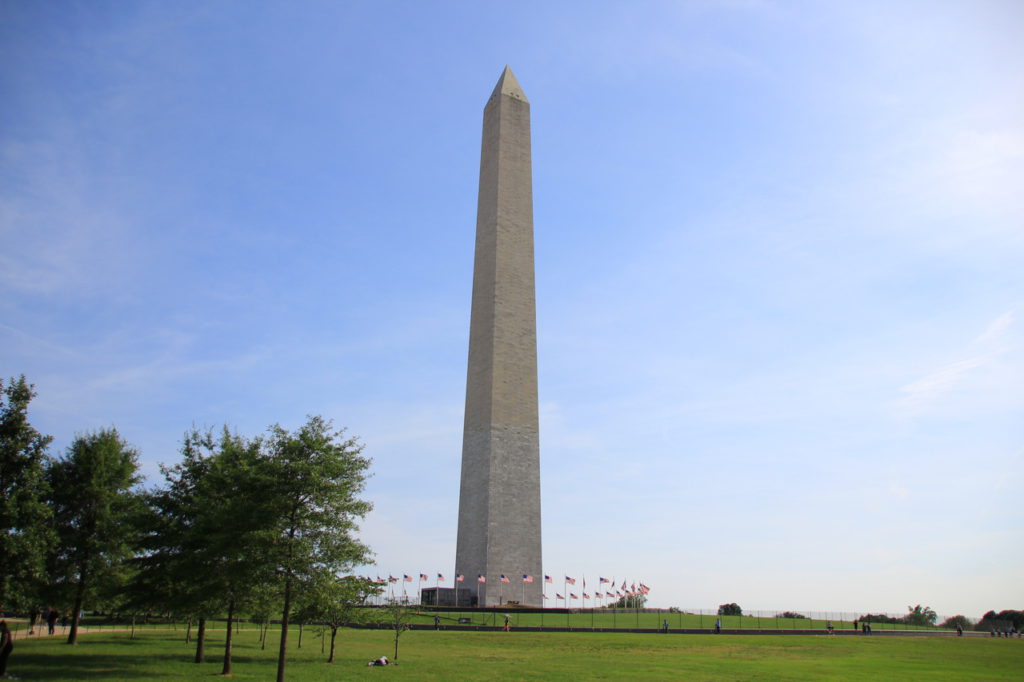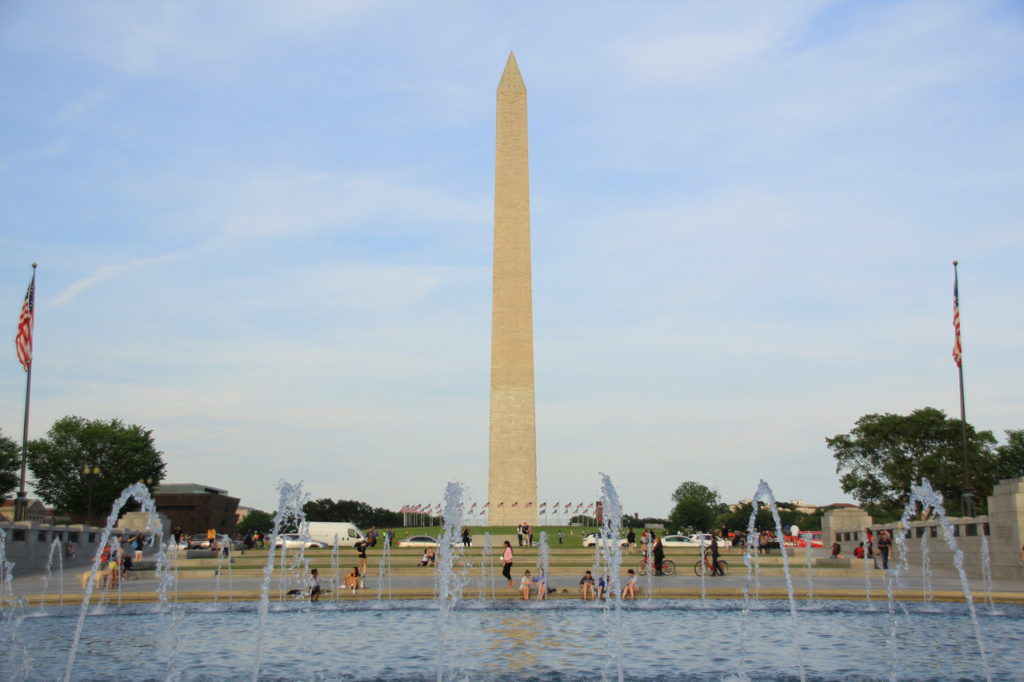 Museums of the Smithsonian Institution
There are also some museums of the Smithsonian Institution along the National Mall. Smithsonian Institution is a research and education center established by Congress in 1846. There are many popular museums and galleries in Washington. For example, such National Museums like:
Museum of American history,
Museum of Natural history,
Museum of the American Indian,
National Air and Space Museum
and many others.
In our opinion, the most interesting museum in Washington is the National Air and Space Museum. So we decided to visit it. We will tell you about this museum in detail in our next publication.
The Smithsonian Institution building itself is also located on the National Mall.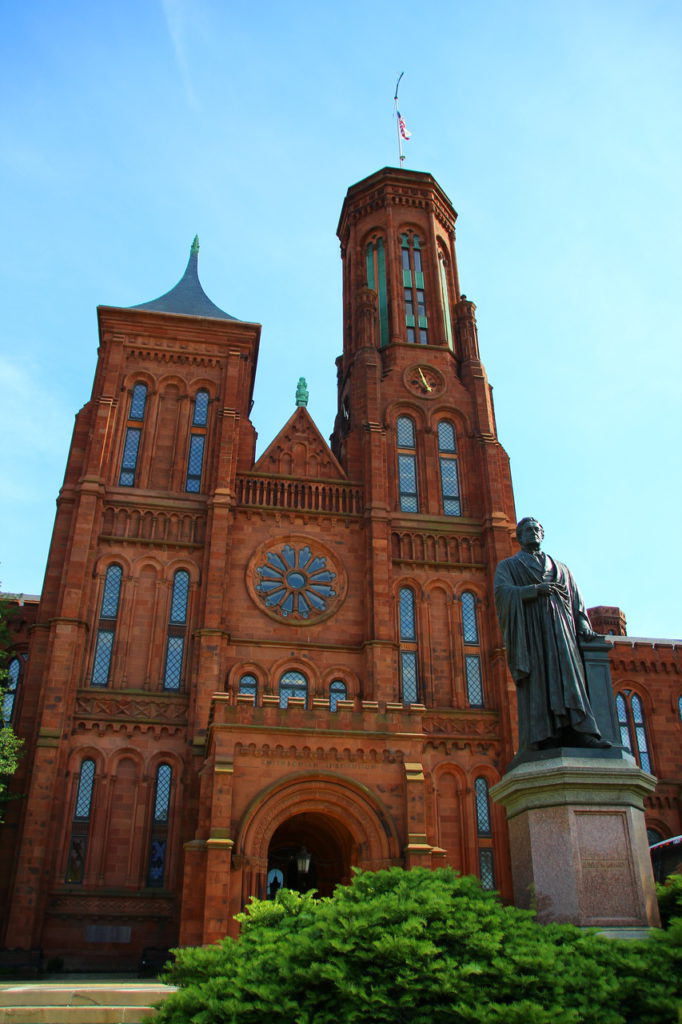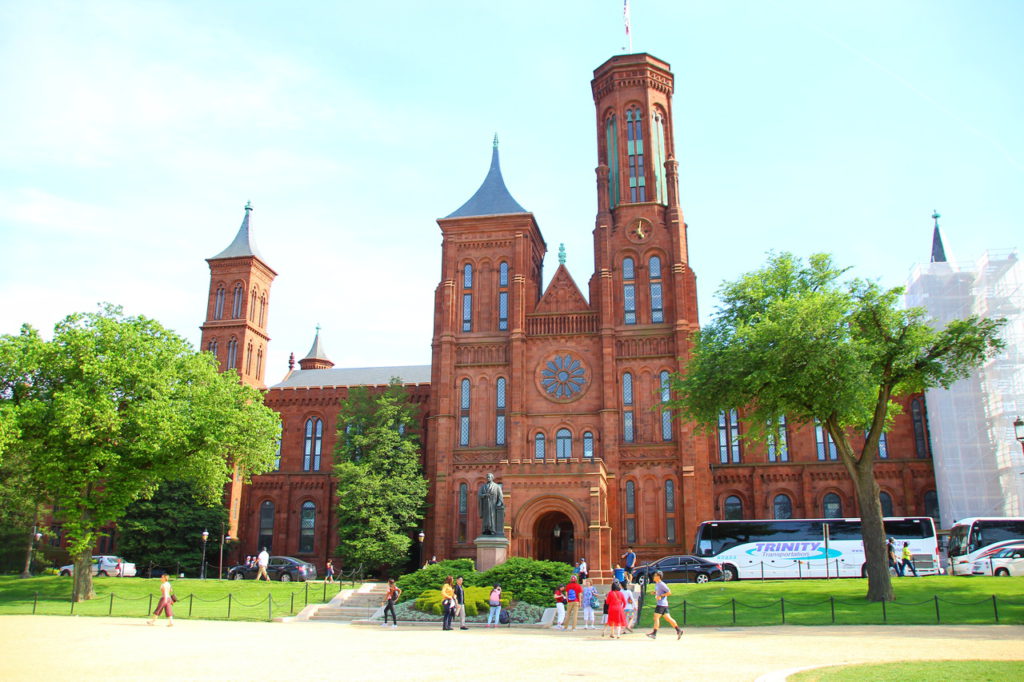 To be continued…
Author (c): Iryna Melnyk
Photos (c): Nick Melnyk