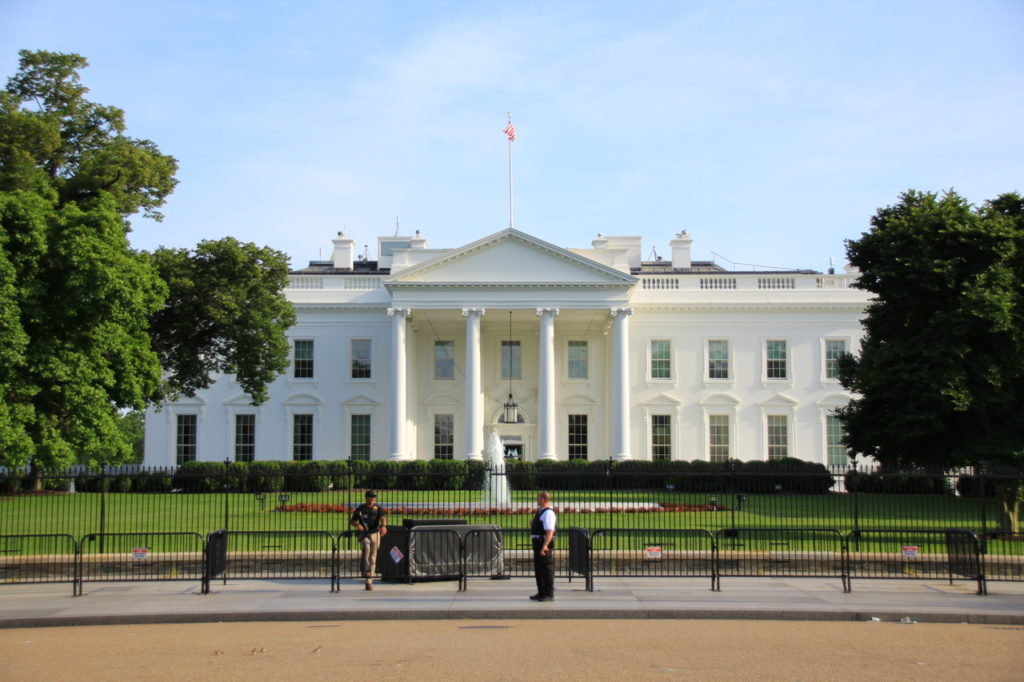 The White House is the official residence of the US President, one of the most famous buildings in the world. It was in our list of must-see places in this city. Frankly speaking, it was even one of our main goals for a trip to Washington.

You can often see the White House in news and films. It is really very impressive and legendary!
Of course, there are always a lot of visitors here, who want to capture themselves in front of such an important and epic residence. And there are a lot of security guards near the White House as well, who guarantee the safety of the President and his family.
The White House was designed by Irish architect James Hoban in the neoclassical style. And the construction lasted 8 years – from 1792 to 1800.
At the time the White House was completed, November 1, 1800, the first president who occupied the house, was John Adams.
The White House was the official residence of all US presidents, except George Washington, who held this position from 1789 to 1797, consequently, the White House didn't function yet at that time.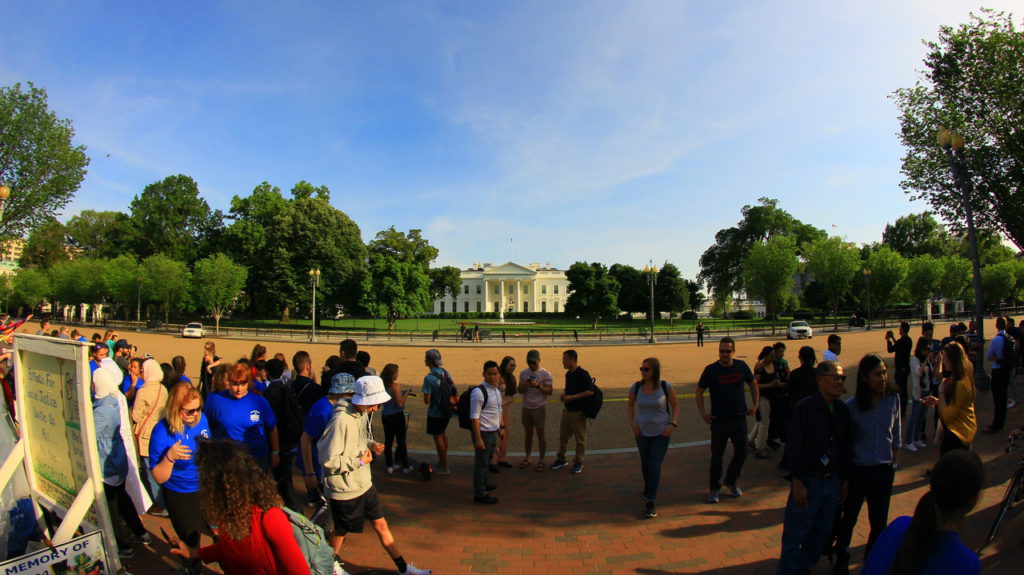 The name "White House" became public only in 1901 by order of Theodore Roosevelt.
The phrase "White House" is used in the journalistic language as a synonym for the presidential administration.
Visitors, who come to the White House on an excursion, can see the most beautiful historical rooms that are used by the President and the First Lady to welcome guests from other countries. It is really amazing to visit the house where the President of the United States signs bills and government orders, meets with his employees, visitors and guests.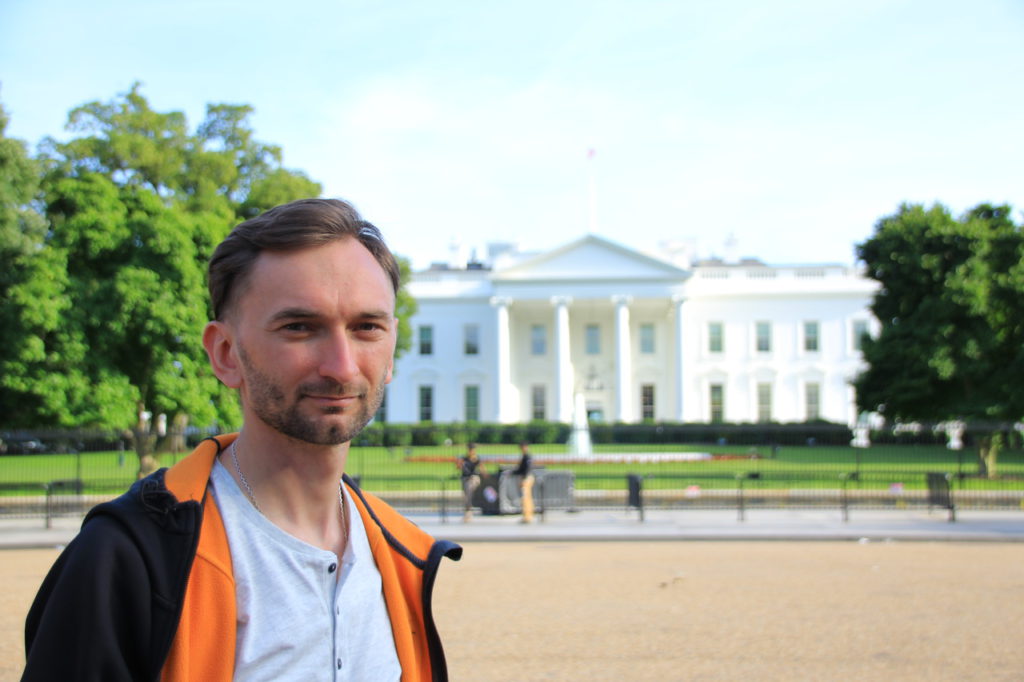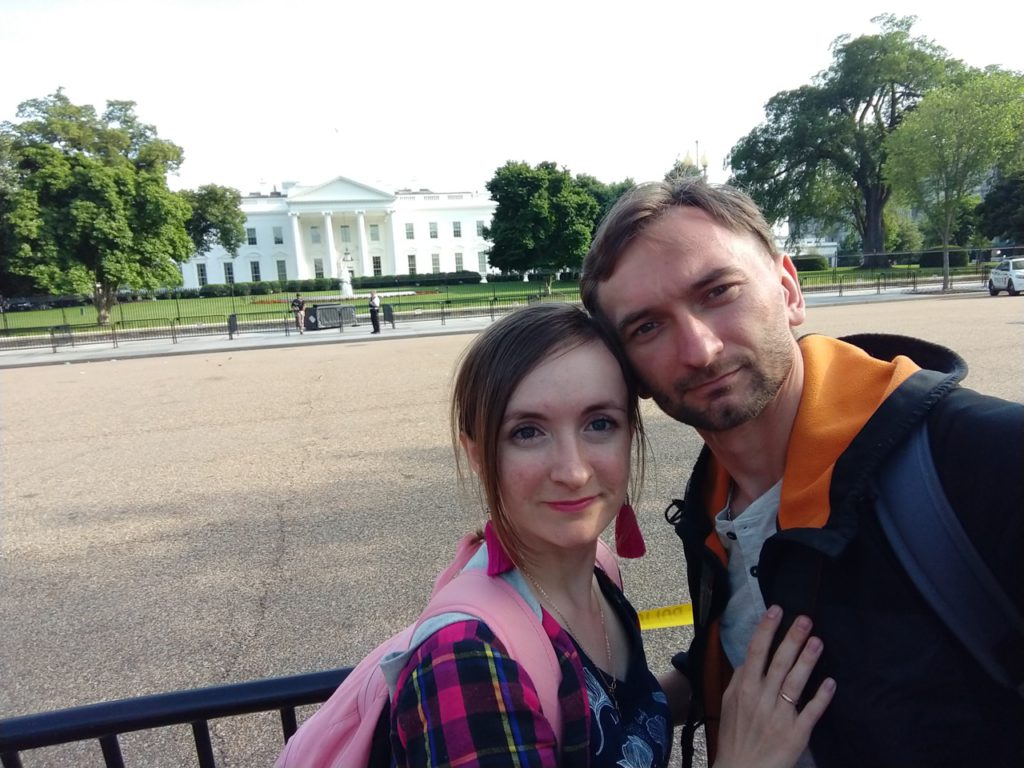 An interesting fact that the White House is imaged on the 20 USD bank-note.
To be continued…
Author (c): Iryna Melnyk
Photos (c): Nick Melnyk