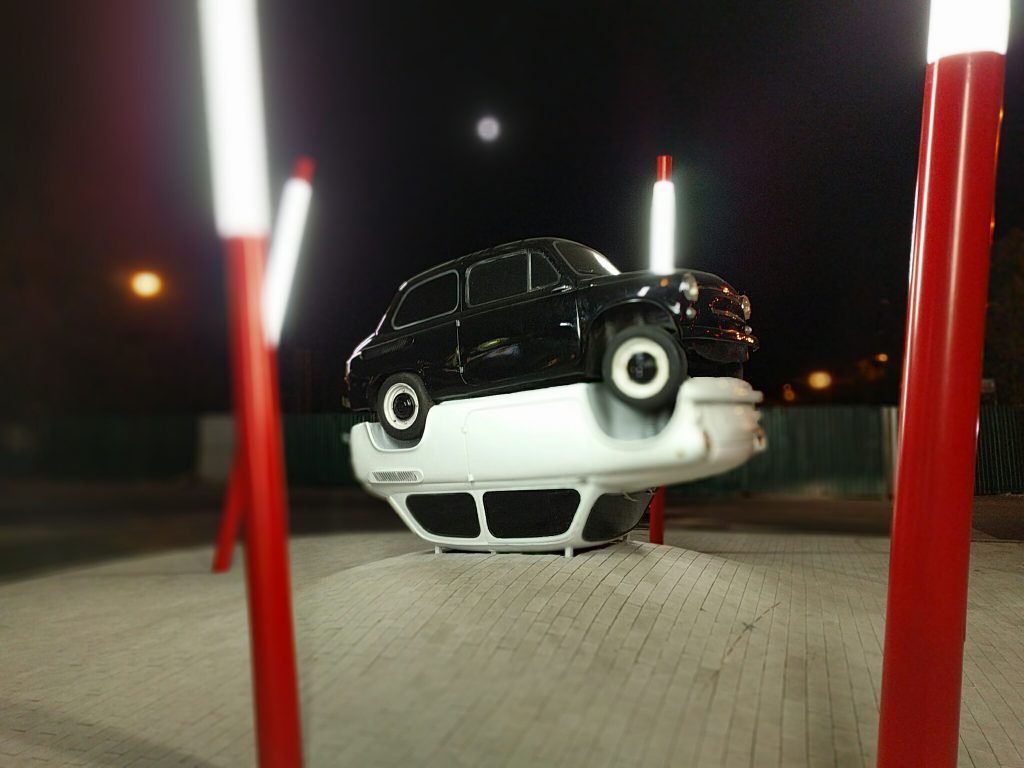 An unusual installation, so called "tandem of two cars" or "Yin-Yang" was constructed in september, 2016 just 5 minutes walk from Svyatoshyno metro station, near Novus supermarket, opposite the bistrot "Puzata khata".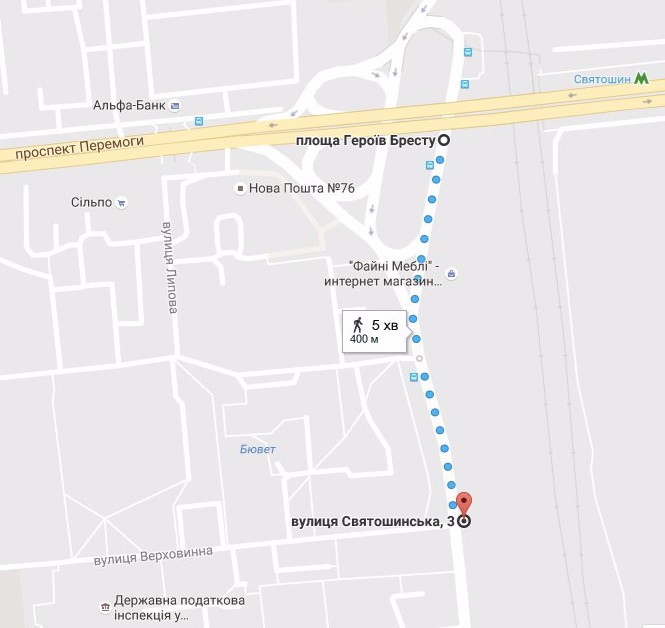 You can think very long about the idea of this installation: where you amagination can reach.
Maybe the author of this creation wants to show us that we should look for traffic harmony, like for the harmony between a man and a woman – ying and yang, that we should respect all the participants of the traffic. For that reason there will be an order around us.
What do you think about it? What does the author wants to tell us with his creature? Leave your ideas in the comments below.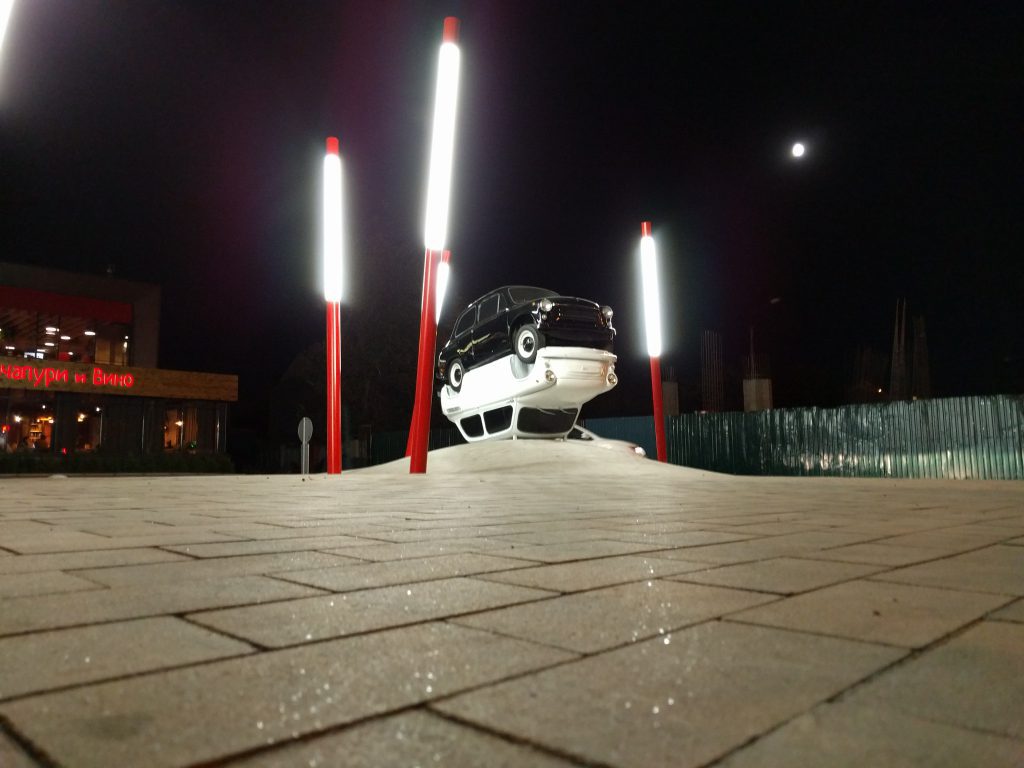 Author (c): Irina Kodinets
Photo (c): Nick Melnyk