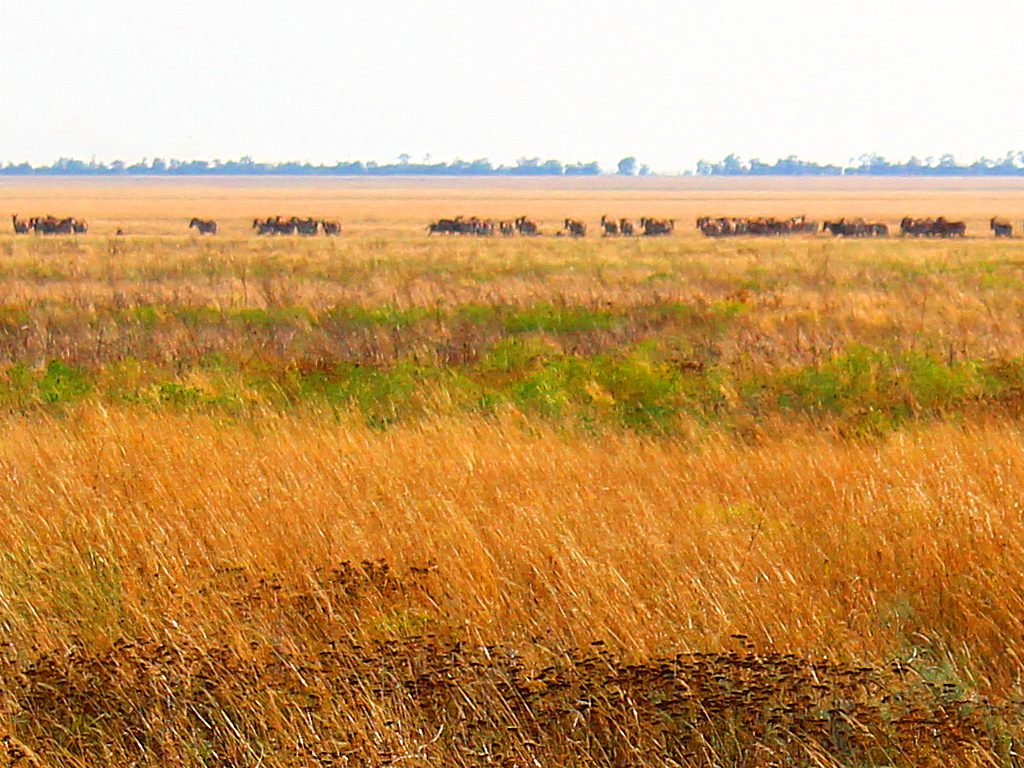 The biosphere reserve "Askania-Nova" was created by Friedrich Falz-Fein in 1828 to protect the natural complexes of the steppes in the southern Ukraine.
You can see the monument to the creator on the territory of the reserve.
Central entrance to the reserve.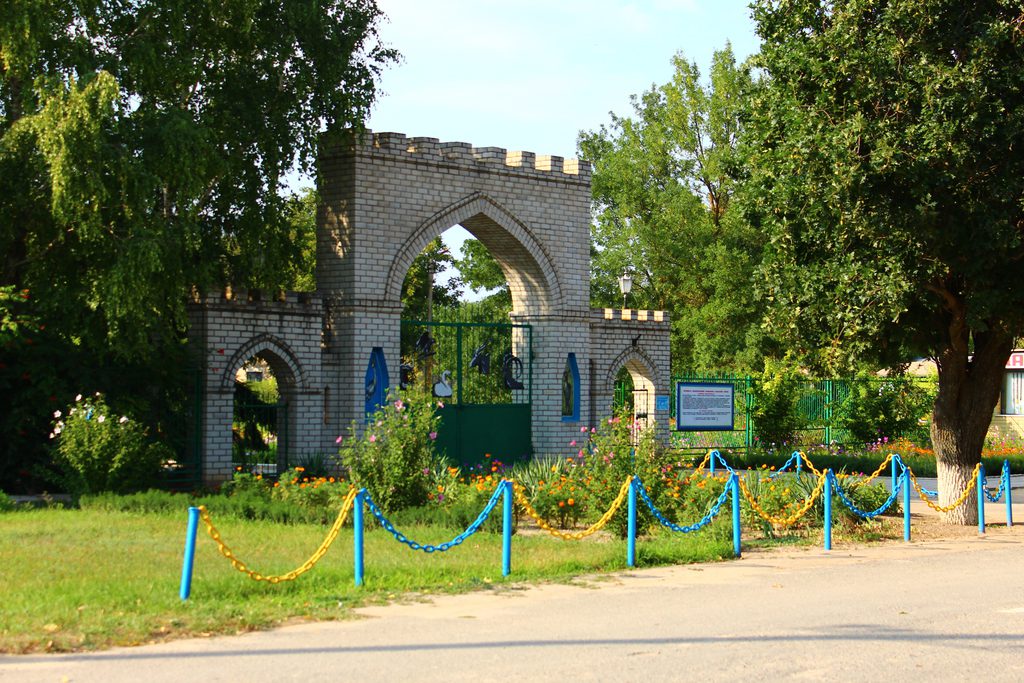 The reserve consists of three zones: anthropogenic landscapes (dendropark, zoo), a buffer zone and a natural core (steppe spaces – an untouched area where Przewalski horses, bison, donkeys, red deer, fallow deer, mouflon, spotted deer run).
In the summer zebras, buffaloes, and wildebeest are released into the steppe.
A large number of migratory birds gather here in autumn: flocks of cranes, different kinds of ducks, gray geese.
The total square of the reserve is 33 307.6 hectares.
The square of the natural core is 11,054 hectares.
There are 521 species of plants and 28 species of mammals in the steppe.
At the entrance to the reserve visitors enter the ornithological park with exotic birds.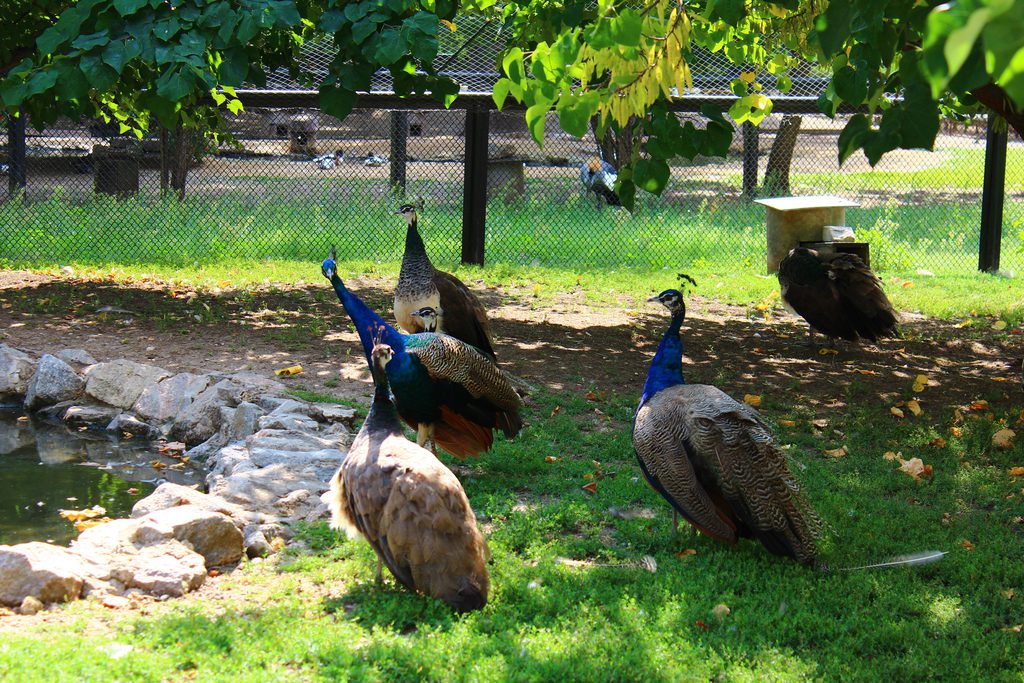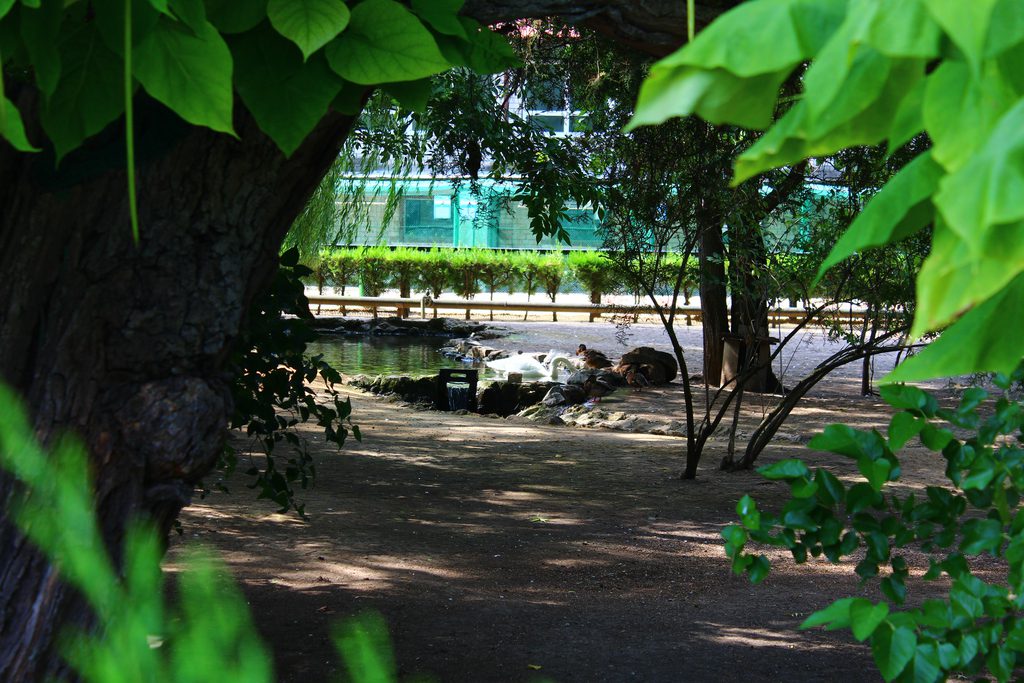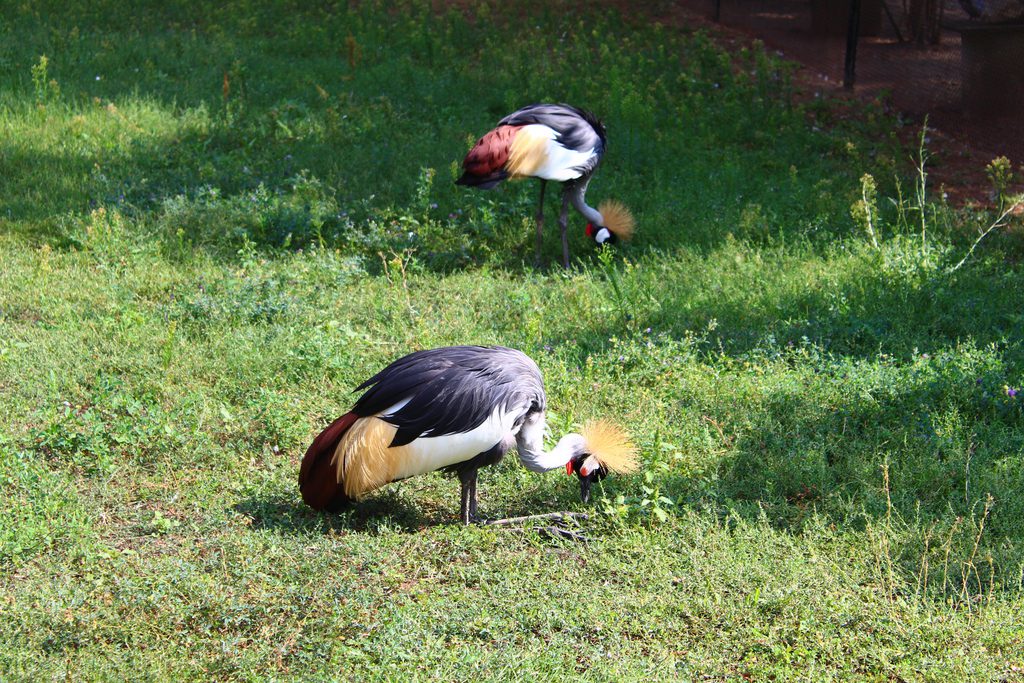 Ornithological park and arboretum are separated by ancient stone statues.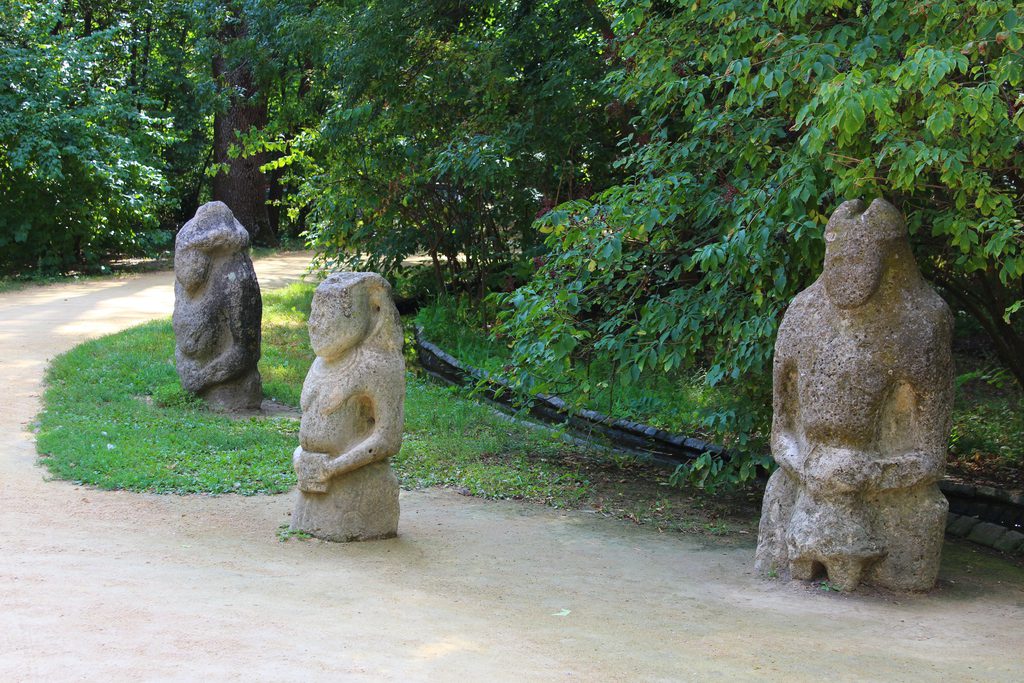 Arboretum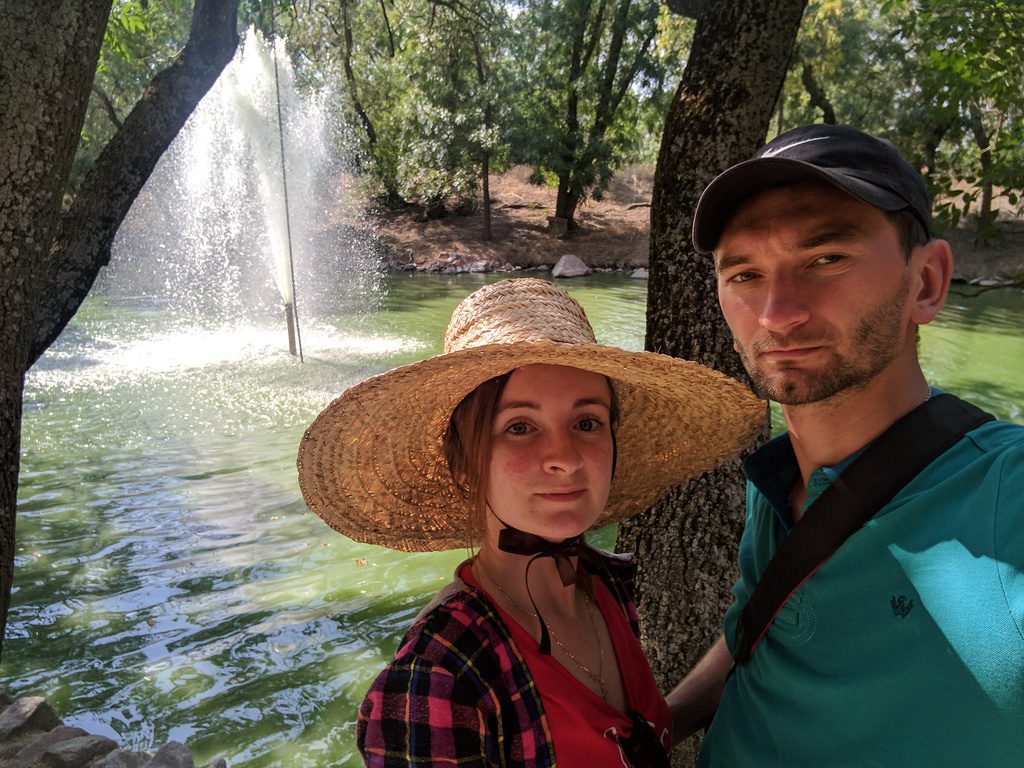 Further, the arboretum goes to the zoo area.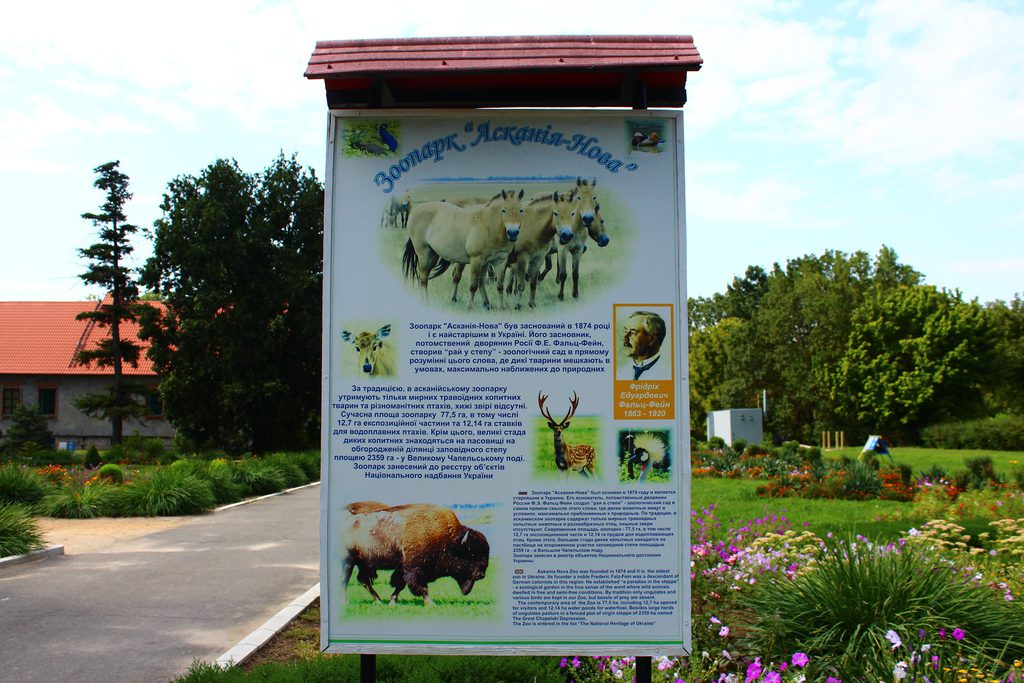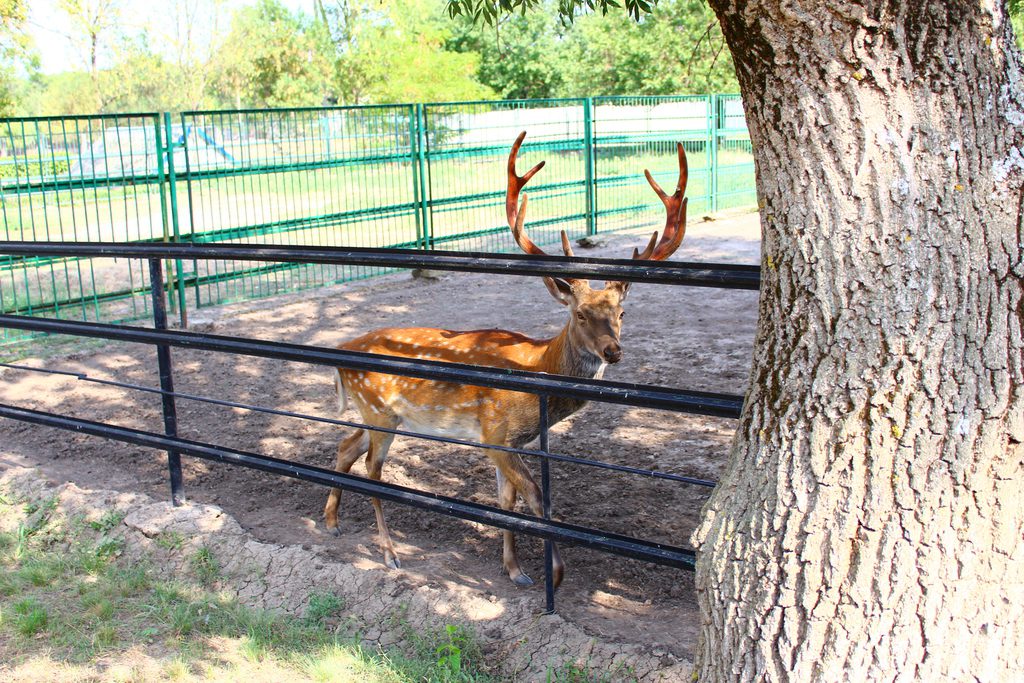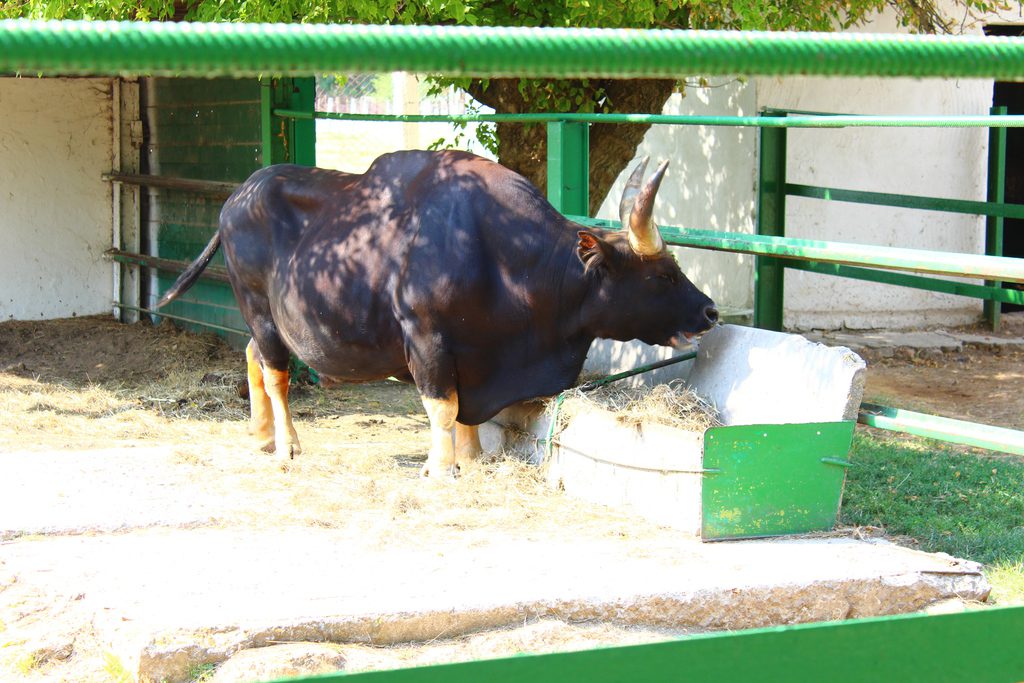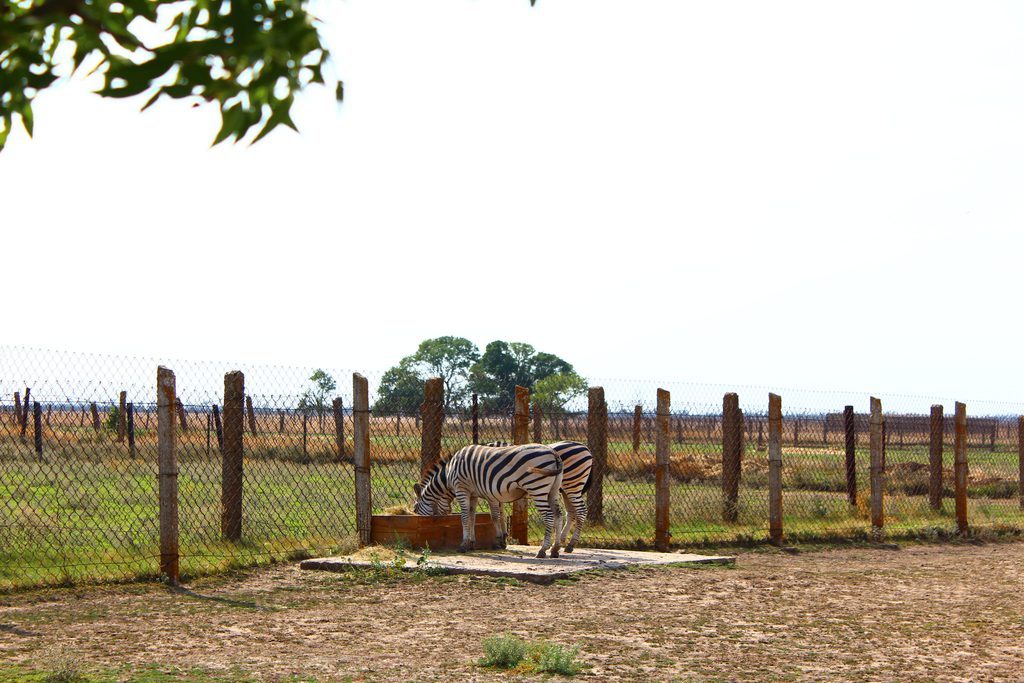 View to the reserve from the side of the zoo.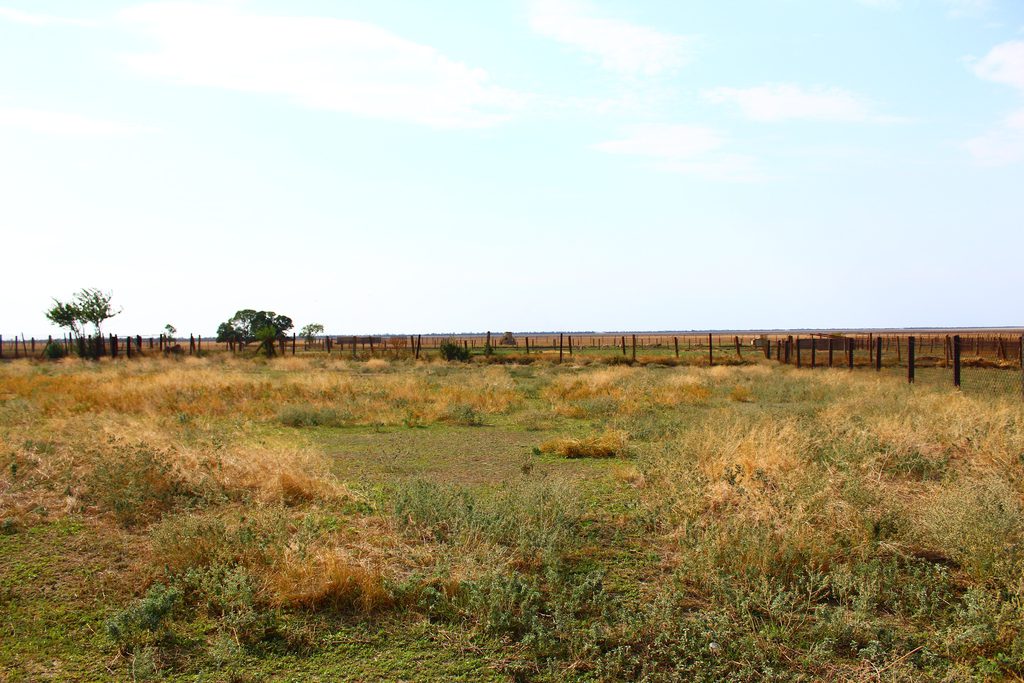 You can walk along the zoo and arboretum on your own – without any excursion. You only need to buy an entrance ticket.
There is such an opportunity to go on safari tour in the endless steppe and observe the animals, which live in a natural environment. But you need to book the safari in advance.
www.askania-nova-zapovidnik.gov.ua/guide.htm
Such excursions are group tours and are usually held early in the morning.
Steppe territory of the reserve is fenced, but you can go along it. There is a chance to see a herd of horses Przewalski or buffalo at a distance.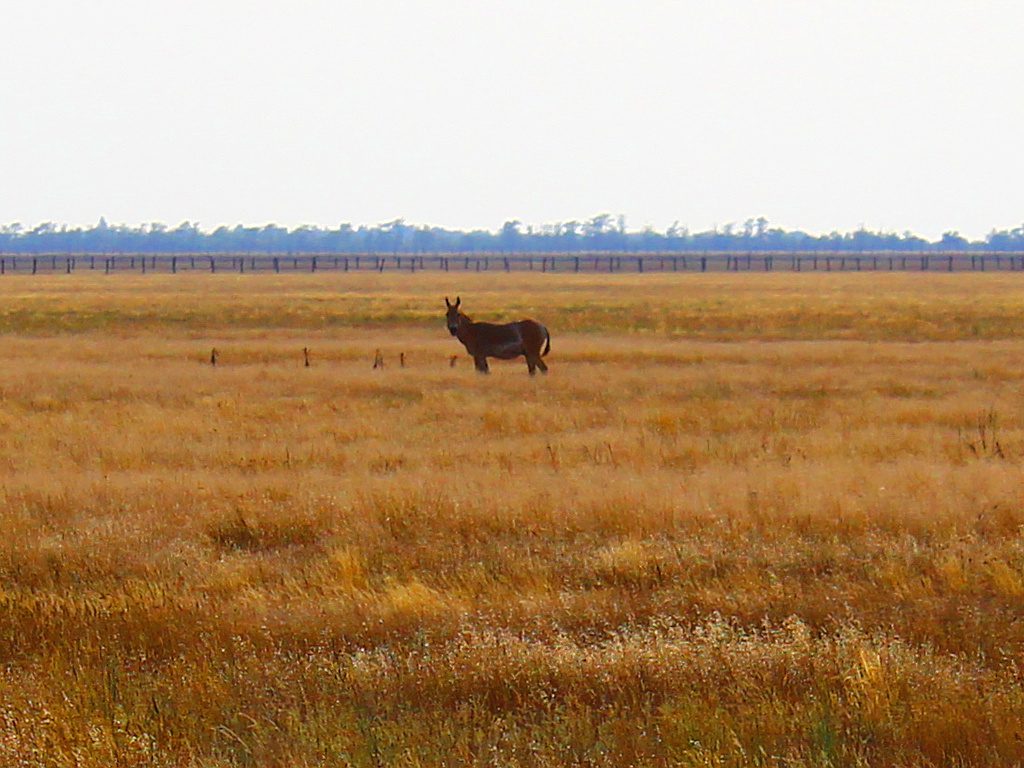 You can also visit a small botanic garden, which is opposite to the entrance of the reserve.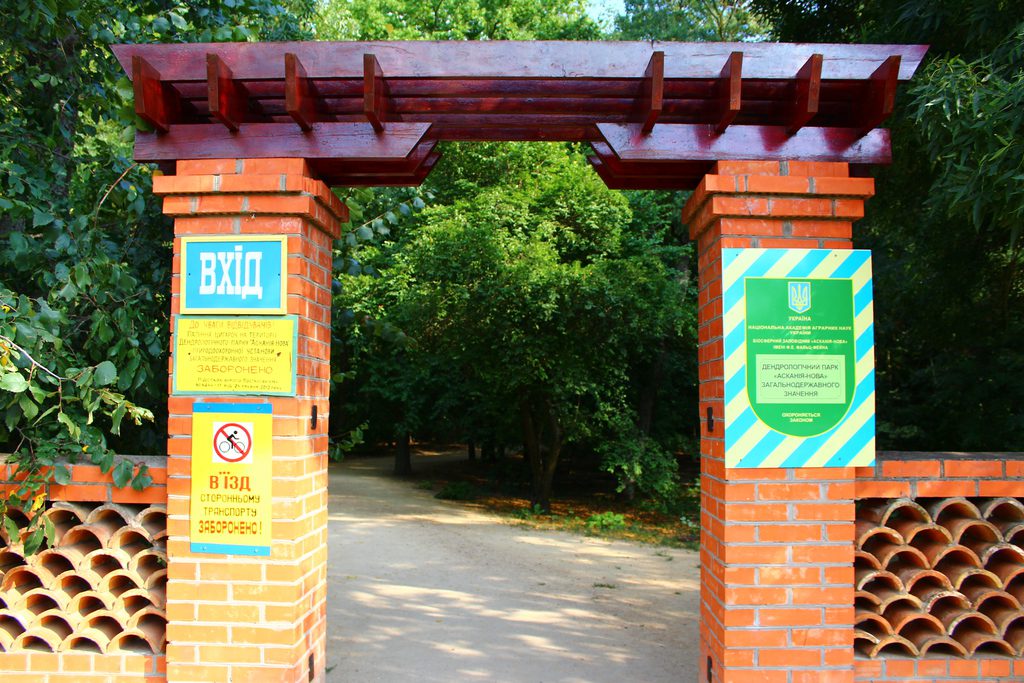 Biosphere reserve "Askania-Nova" is a national treasure of Ukraine, a kind of safari park for interesting pastime with the family or with friends.
Author (c): Iryna Melnyk
Photos (c): Nick Melnyk