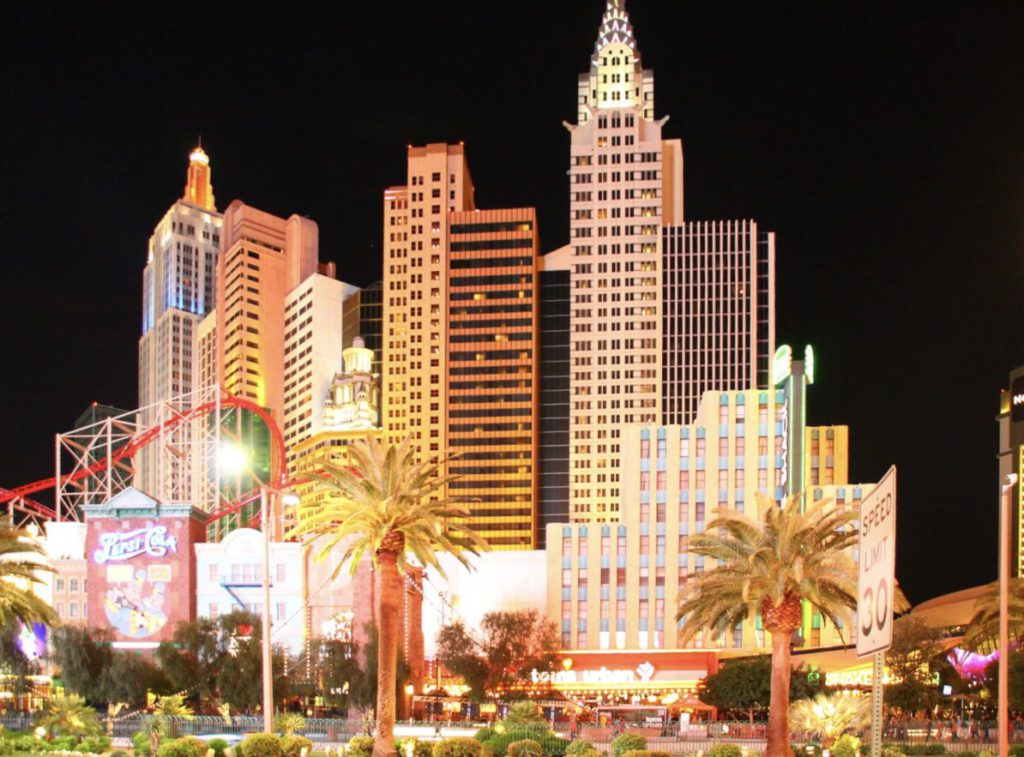 Las Vegas. A city, which likes night life, joy, entertainment until dawn, casino, bright performances and show.
Las Vegas is a grandiose city, which originated in the middle of desert. How could it happen? To get know about it, read our article till the end.
Let's start from the very beginning: how did we get to Las Vegas during our trip to Los Angeles?  Usually, we can't stay for a long time at one spot on our vacation. We are always ready for some new adventures. This time our great adventure was a trip to the grandiose legendary Grand Canyon, which we will show you in our next article.
As there is rather long way from Los Angeles to Grand Canyon – about 400 miles or about 6 hours drive, we thought about the spot where to stay on our half way to the main destination. And Las Vegas fit this plan perfectly. More over the best time for exploring this city is late evening, when the lights of grandiose casino hotels glow.
There is international airport in Las Vegas. So it is possible to fly directly there. Usually visit to Las Vegas is combined with Los Angeles. We got to this city by the rental car.
The road from LA to Las Vegas is very picturesque, partly mountainous. We watched how the landscape changed from the green hills into the deserted valleys.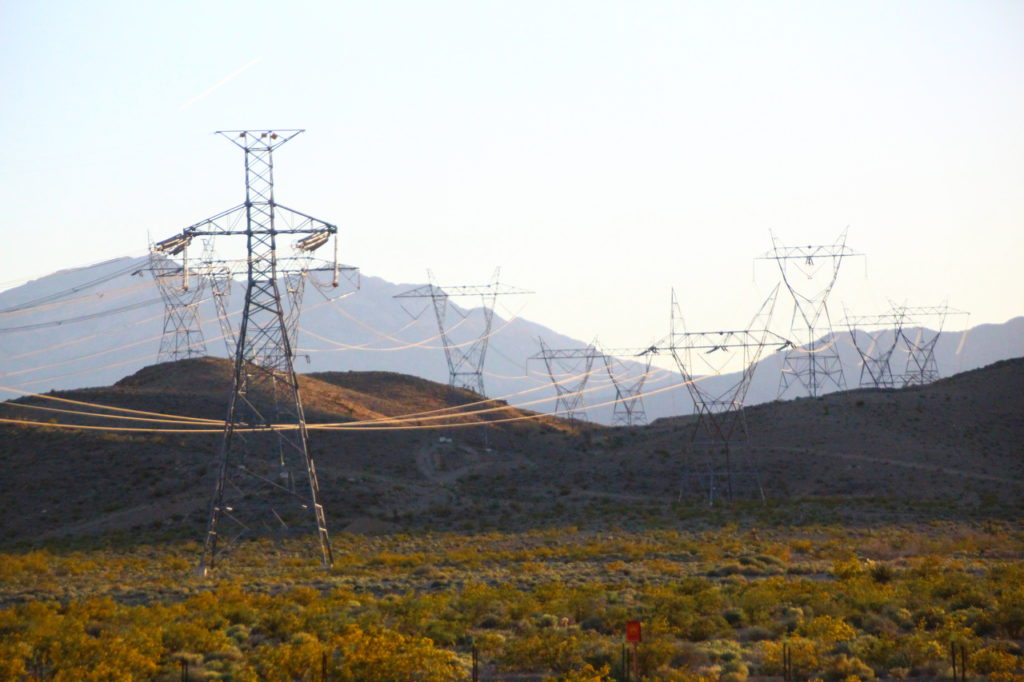 The symbol of this locality is amazing, extraordinary Joshua Tree. It reminds of something between cactus and fir tree. The botanists refer Joshua tree to the  palm yucca family. Joshua tree grow in California state, south Nevada and west Arizona. A lot of these trees we saw on our drive to Grand Canyon.
On our way to Las Vegas in the middle of Mojave Desert we saw the grandiose Ivanpah solar electric station. When it had been built, it became the largest solar electric station in the world. This solar station can be an energy supplier even at night (when the sun goes down). A plenty of mirrors direct the sun rays to the 525-feet tower, filled with the saline concentrate, which accumulates the energy in the heat form. This was the first solar electric station with such a technology. Nowadays Ivanpah solar electric station is one of the tourist sights in Nevada state.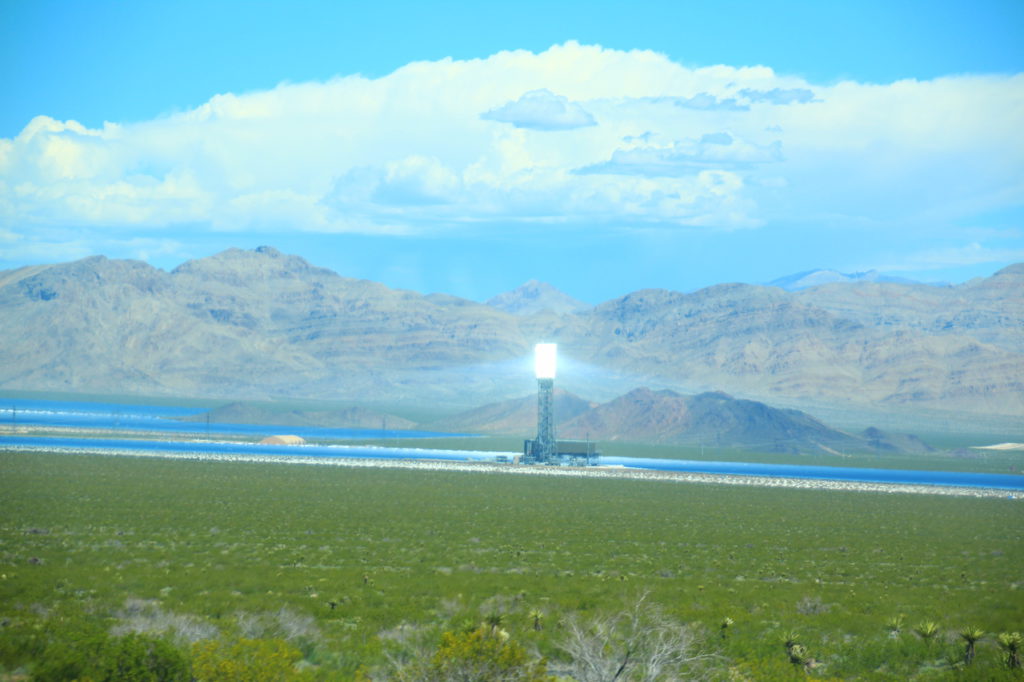 It is a genuine delight to ride along the highway with changing landscapes under the country music over the radio.
Honestly speaking, we didn't have any expectations regarding Las Vegas. We got a kind of stereotype by the various Hollywood movies, filmed in this city. Las Vegas seemed to us somehow artificial and not organic before. How could this city grew up in the middle of desert and moreover become one of the most famous in America? Usually, when someone asks: "What cities do you know in America?", Las Vegas will be in the first raw of these cities – together with New York, Los Angeles, San Francisco, Washington, Miami. How could Las Vegas become so prosperous? What is its secret?
In 1829 a merchant caravan headed to Los Angeles from Texas along the Spanish route and they lost their way. People made their camp under the burning sun, and several volunteers left to search the spring waters. Rafael Rivera was among those volunteers. He was lucky to find the saving oasis of spring water. And this location and later the city got name "Las Vegas", which means "fertile valleys" from Spanish.
The destiny of Las Vegas city was dramatically changed on the 19th of May 1931 – as gambling was allowed on the territory of Nevada state on this date. This was the countdown point of the Las Vegas prosperity.
Interesting to know that in 1950s Las Vegas became attractive also for another extraordinary reason – there was nuclear weapon testing site just about 65 miles to the north from the city near the Mercury surroundings. So the local citizens and the visitors of the city could observe the powerful nuclear mushroom clouds just from the windows of their living room. During that time, the city was nicknamed the "Atomic City".
Las Vegas is a city on the west America in Nevada state located in the central part of Mojave desert. Curious to know that Las Vegas isn't an administrative centre of Nevada state, although it is the most famous one in this area. The administrative centre here is Carson City.
More than half of million citizens live here, and they are mostly involved in the local tourism and hospitality sphere.
It is possible to see all the most outstanding world sights such as: Statue of Liberty, Egyptian pyramids, Eiffel Tower with Triumph Arc, skyscrapers of New York, Disneyland Park, Roman Coliseum, Trevi fountain; to take a photo near the Venetian Palace, to ride the gondola, and look over the Hollywood Walk of Fame Alley. And all of these just in one day in one city. And it is a unique phenomena.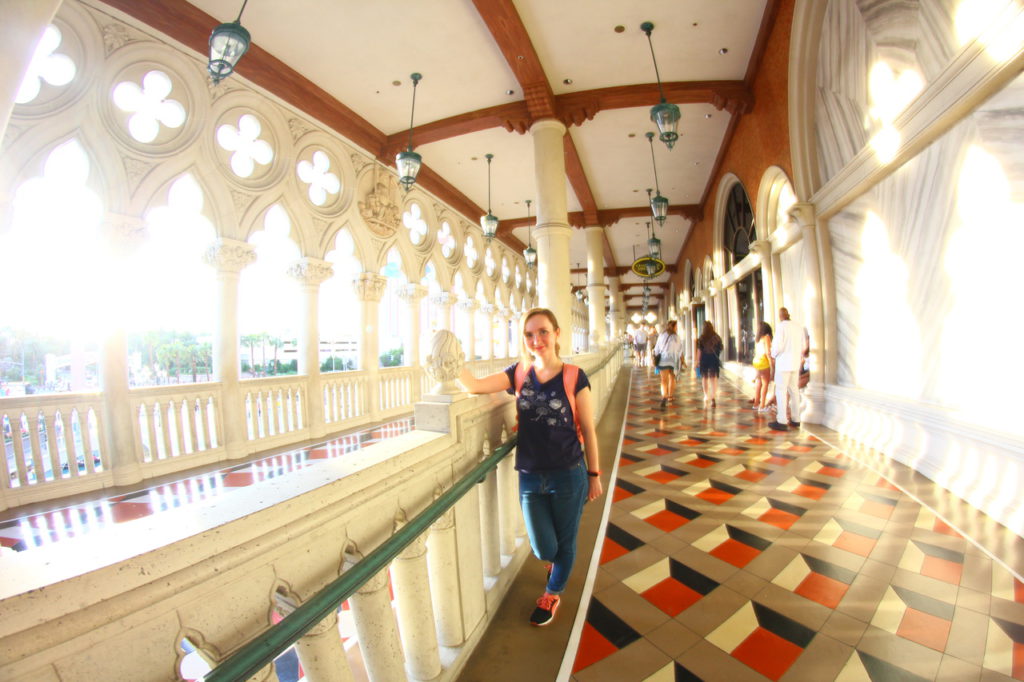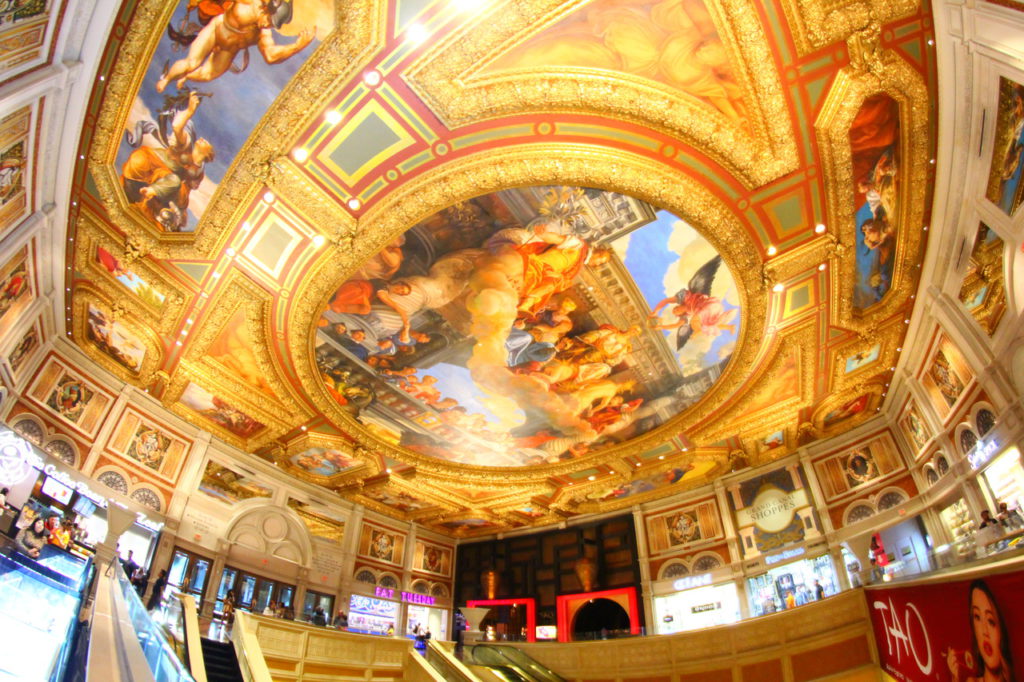 Las Vegas is one of the largest entertainment and gambling centres in the world.
Numerous famous casino hotels are located on the most famous and lively – Las Vegas Boulevard. This street is the heart of Las Vegas.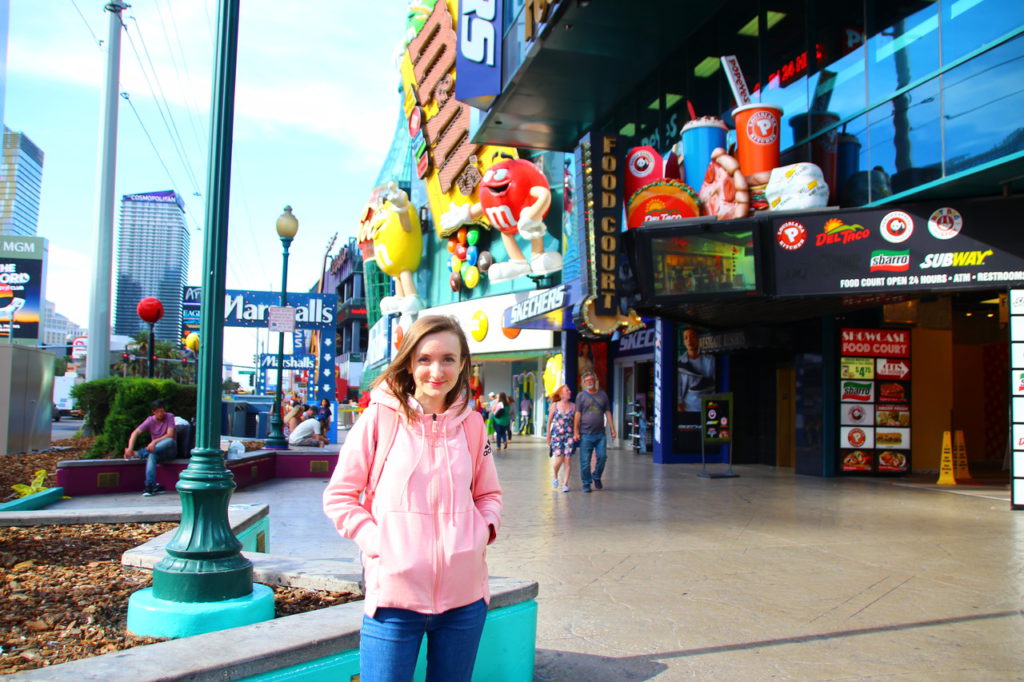 Practically every casino hotel can be considered as the separate bright sight of the city and is worth attention.
Among the most world famous casino hotels are: MGM Grand, Bellagio Casino Hotel, Encore Casino Hotel, Wynn Las Vegas Casino, Palazzo Resort Casino, Flamingo, Mirage.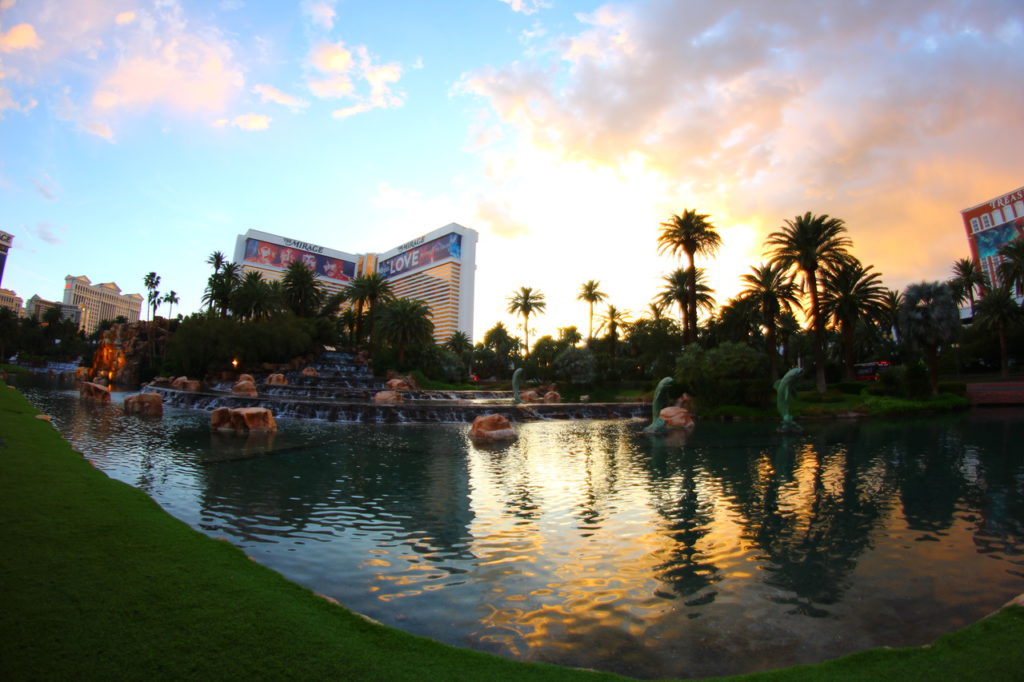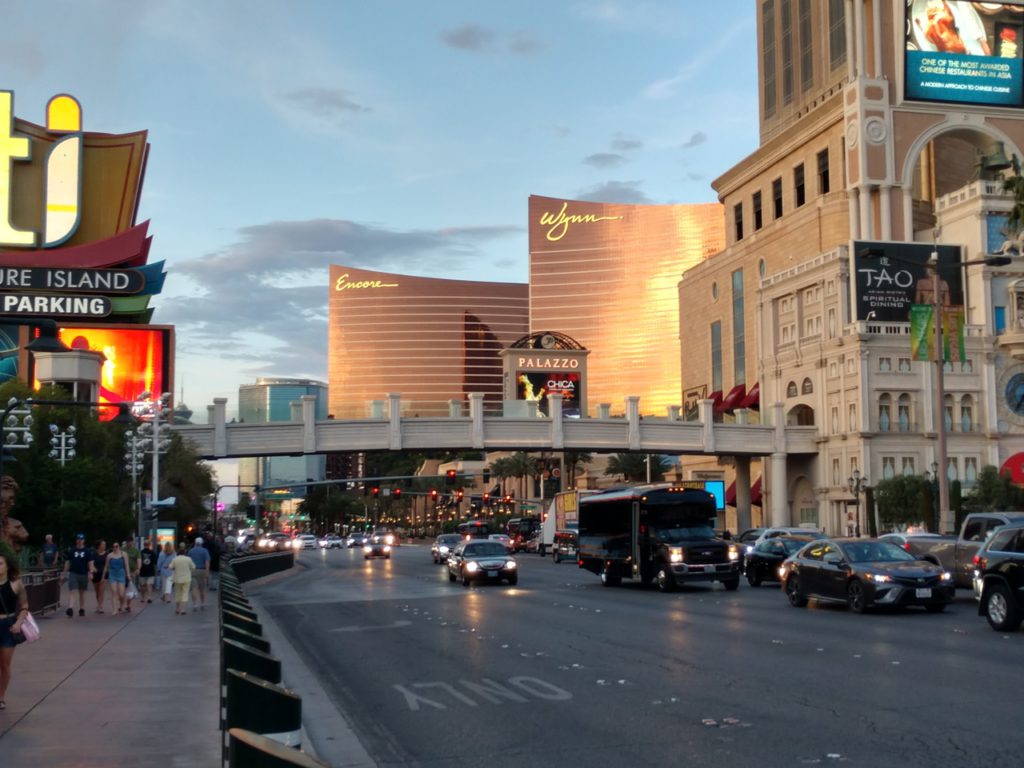 It is a kind of a crime to be in Las Vegas and not to try gambling. So the first thing we did in Las Vegas – we visited to MGM Grand casino hotel to try our luck.
There are different types of gambling in casino. Every game which can bring a profit (slot machines, roulette, sports betting) is considered to be gambling.
Only people older than 21 are allowed to gamble. It was so curious to get know how everything works in real. Once we entered the casino hall, we were directed to the cash desk where we exchanged cash into the vouchers. We used them to gamble, as cash or credit cards are not accepted there. Every time we won, we were so pleased, whatever our profit was.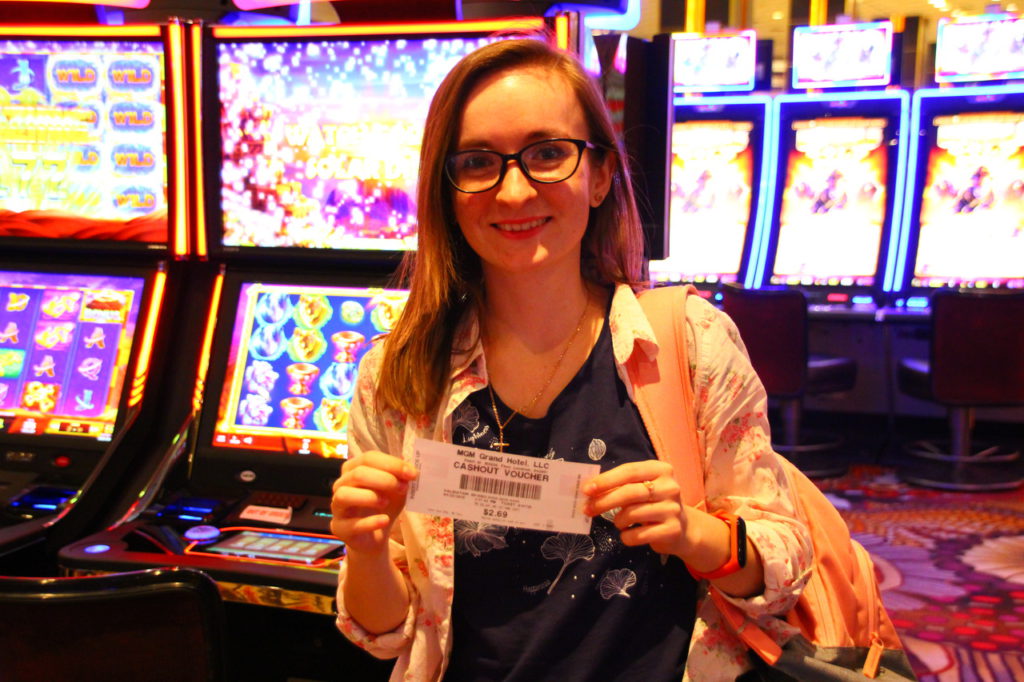 We wanted to go on. But it is very important to keep a cool head, to have control and to know when to stop – especially in gambling world.
We noticed several tricks in gambling hall. There is a special vibe (the lightening is somehow darkened, so it seems like it is night all the time), no windows and no watches around, so the visitors couldn't control the time. Everything is organised in such way, so the visitors didn't want to leave gambling.
Las Vegas impresses not only by its bright casino hotels, but also by its great cafes and restaurants.
Rainforest Cafe is a famous thematic cafe chain with a special tropical interior: jungle plants, models of animals and birds. Amazing fabulous atmosphere. Rainforest Cafe can be found in some big cities of America, also in London, Dubai, Paris, Tokyo.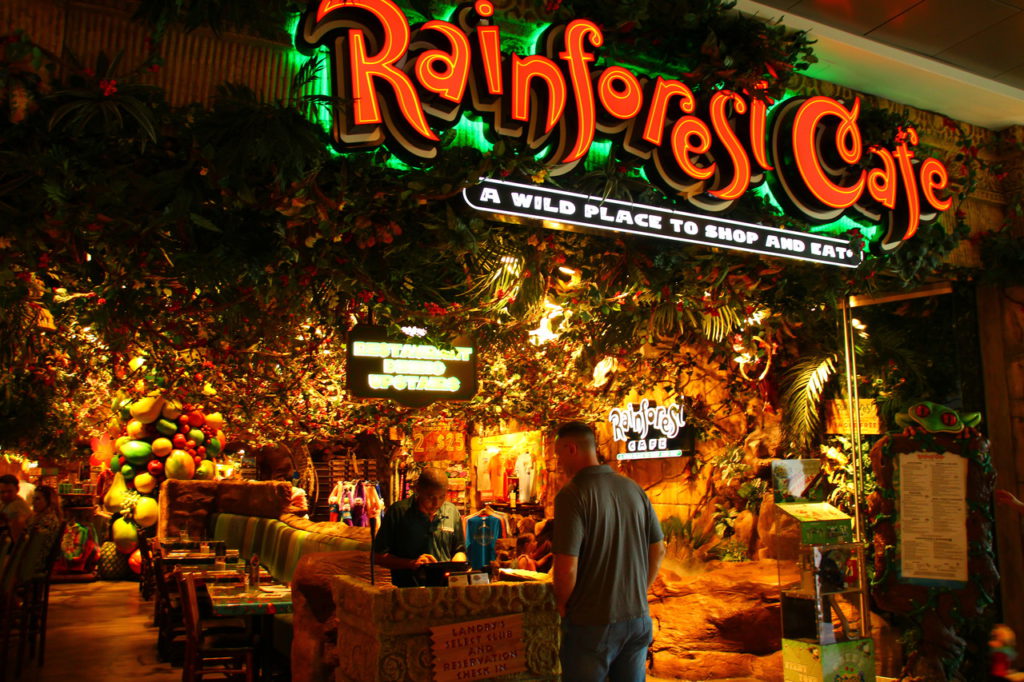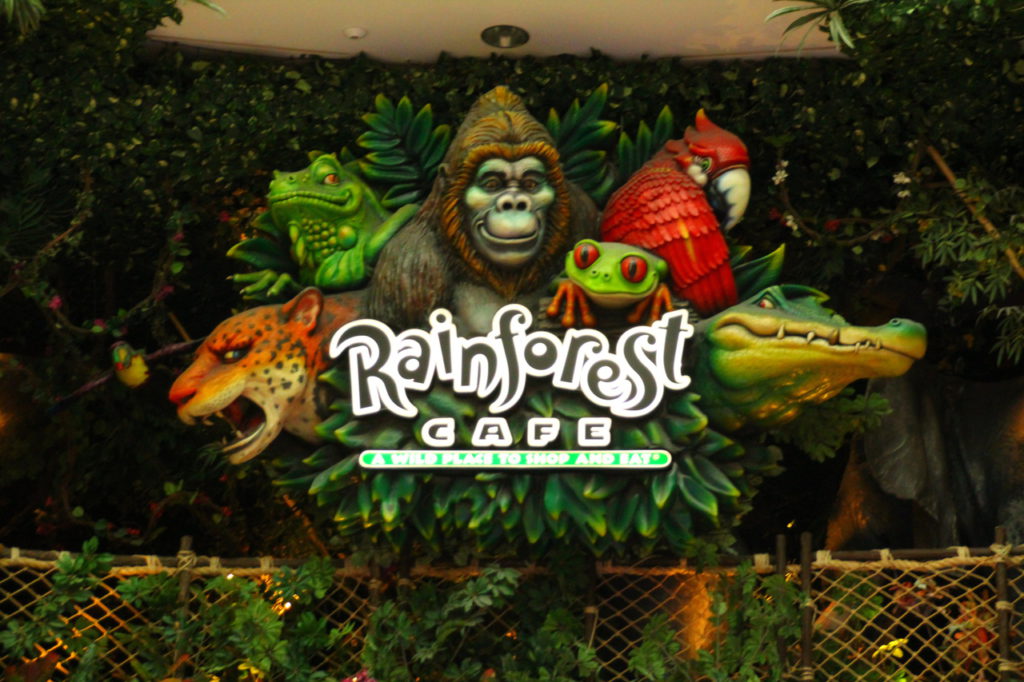 Legendary Bubba Gump Restaurant was created by the inspiration from the Forrest Gump movie. We told about this world famous restaurant chain in our previous public about Los Angeles. Incredible must visit place!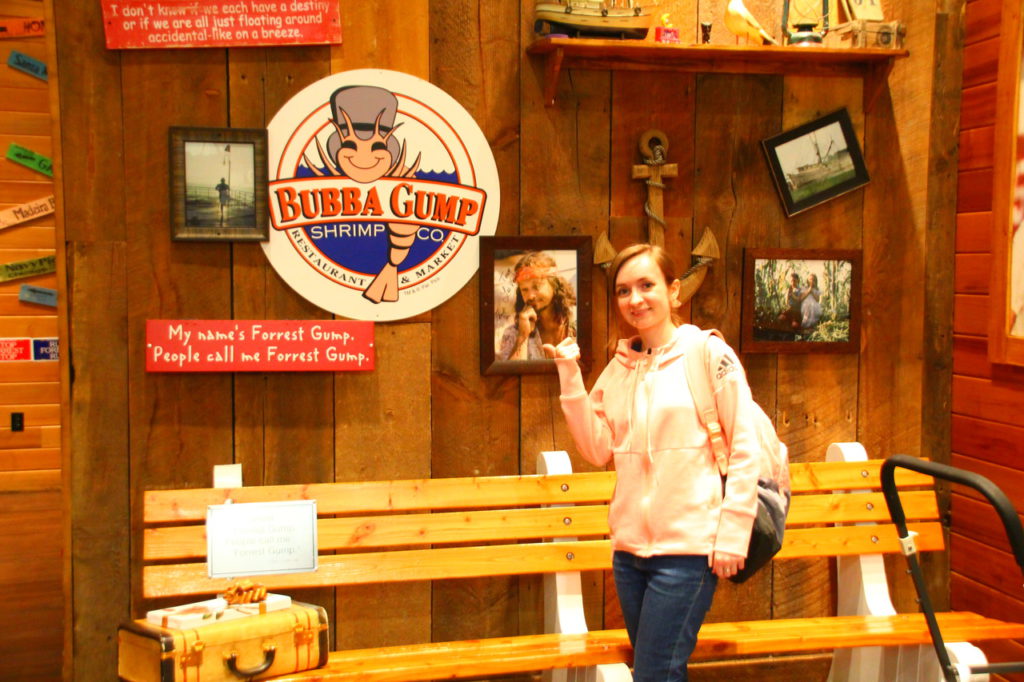 Fountain show in front of Bellagio Hotel is a performance worth a special attention and is an attraction point for all visitors of Las Vegas.
It is better to check the time for the fountain show on its official website. But it takes place very often – almost every 15-30 minutes.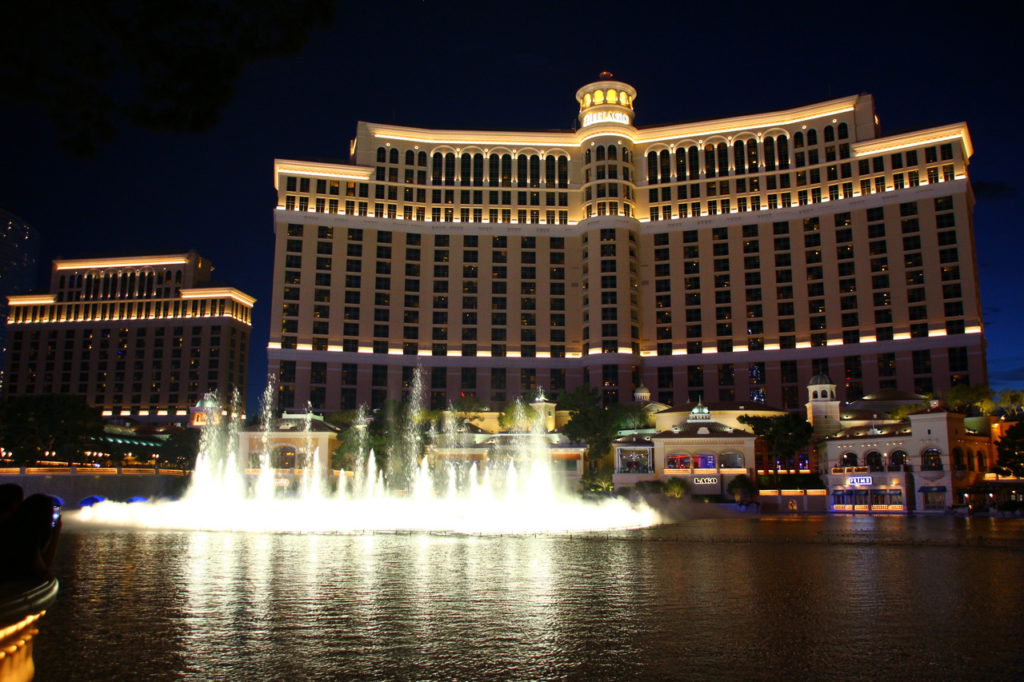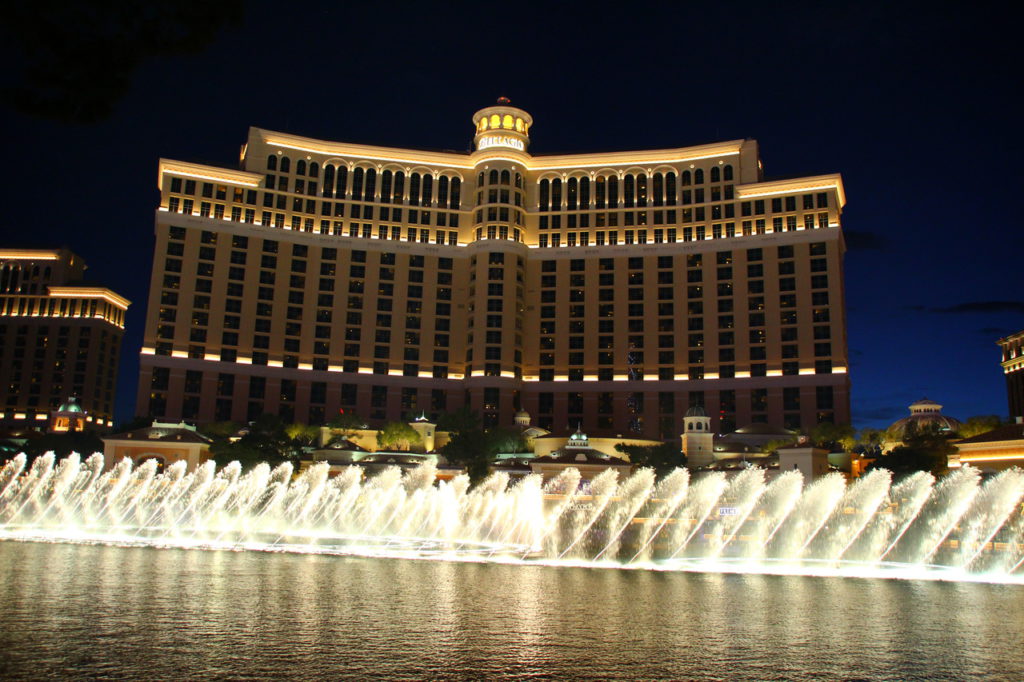 One more attraction point for Las Vegas visitors is concert hall, where the world stars show their bright performances.
Las Vegas is a festive city, which never sleeps. This city is coming alive at night – everywhere shine bright neon lights of the casino hotels and restaurants.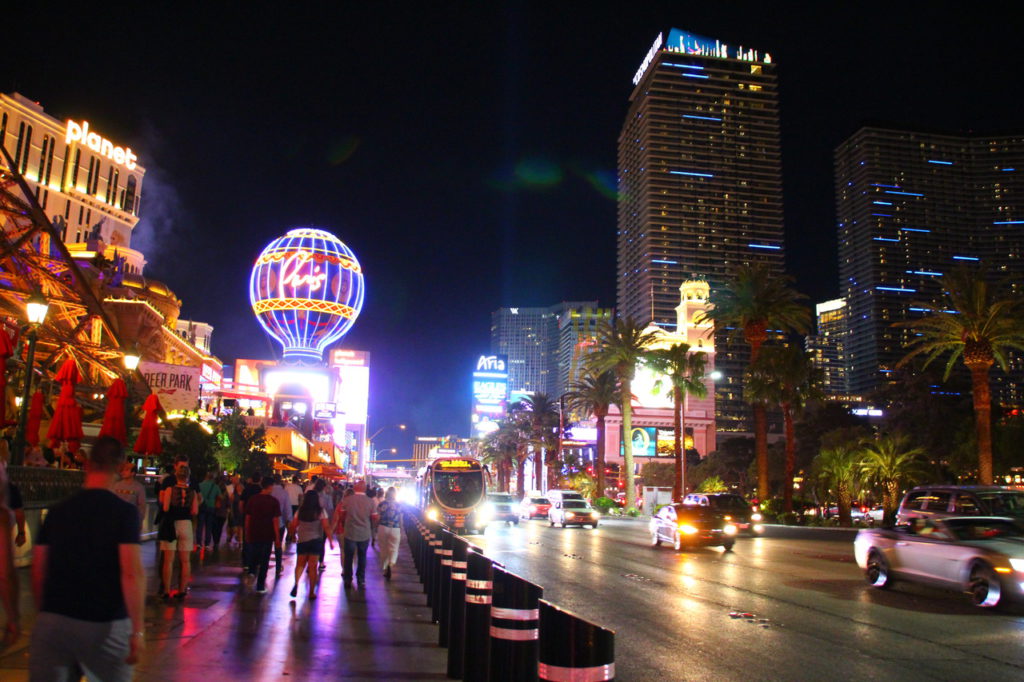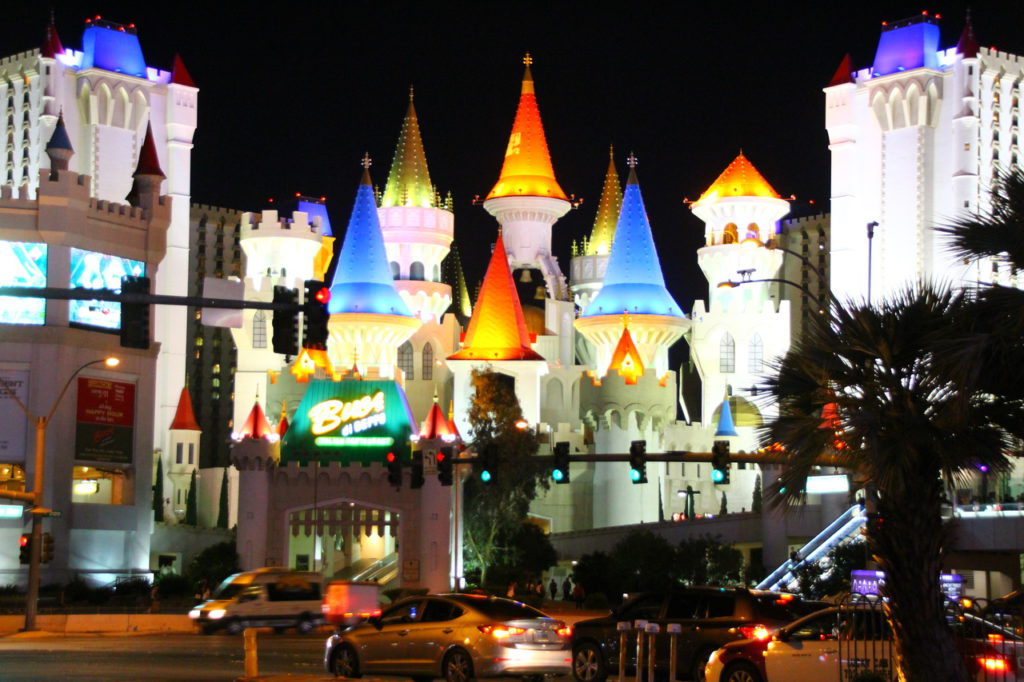 In our next part we will tell you about Hoover Dam, which we visited on our way to Grand Canyon, about its history and our impression from this special tourism spot.
Stay tuned.
Author (c): Iryna Melnyk
Photos (c): Nick Melnyk