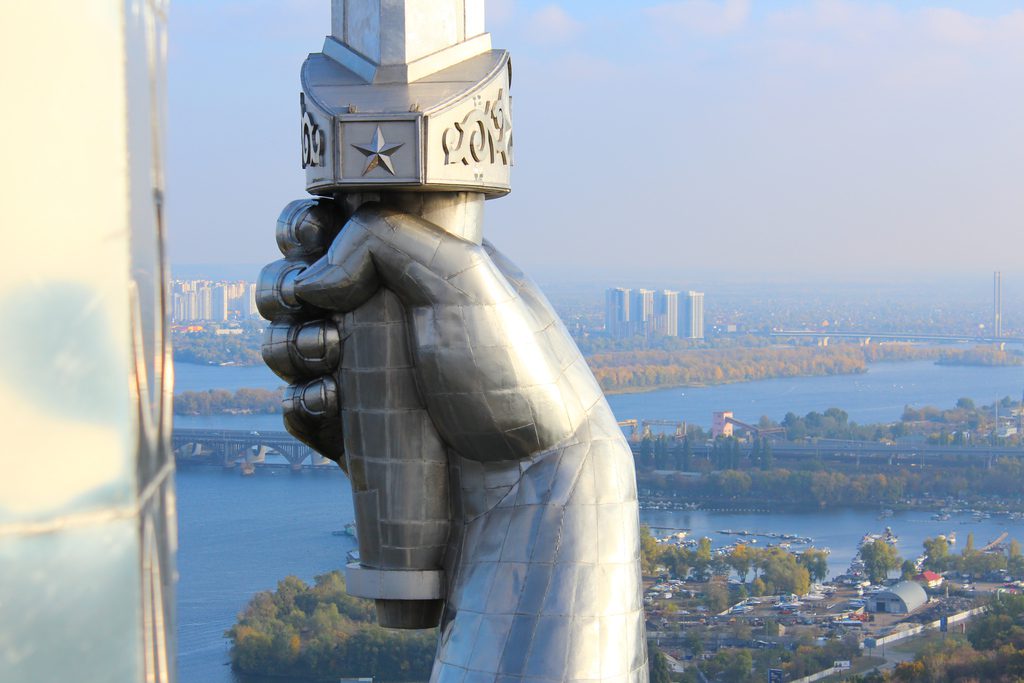 There are some special symbolic sights with marvelous panoramic views in most of the cities: Statue of Liberty in New York, Christ Statue in Rio-de-Janeiro, Television Tower in Berlin. You can find such a building in Kiev. It is Motherland Monument.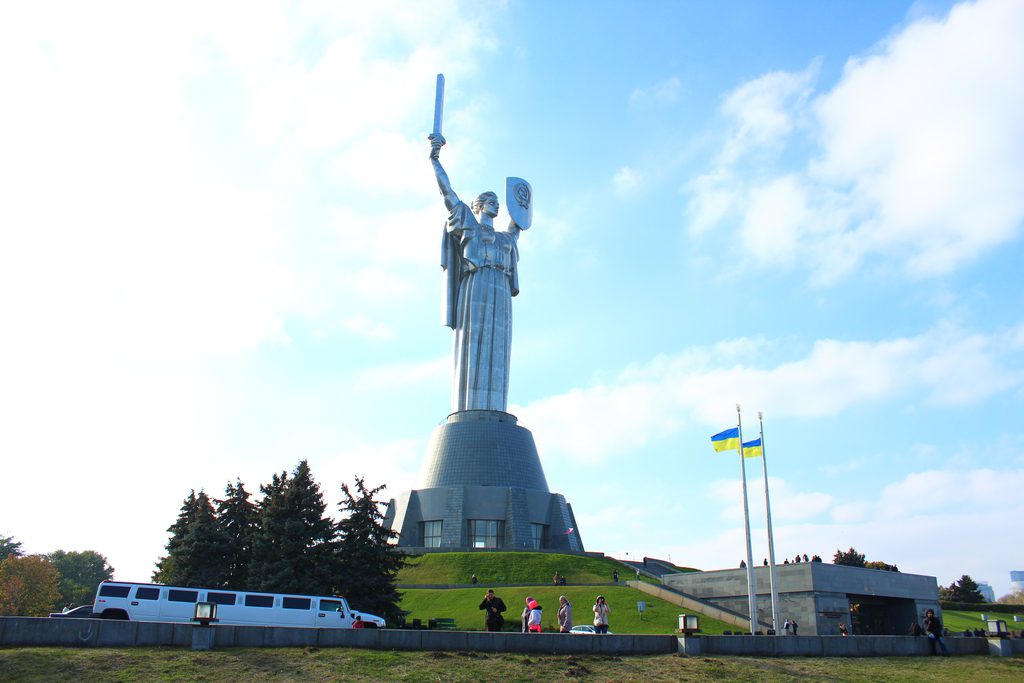 The monument was opened on the 9th of May 1981 together with the Great Patriotic War Museum.
It is possible to enjoy the monument not only from outside, but you can also lift to its top and observe the beauty of Kiev city.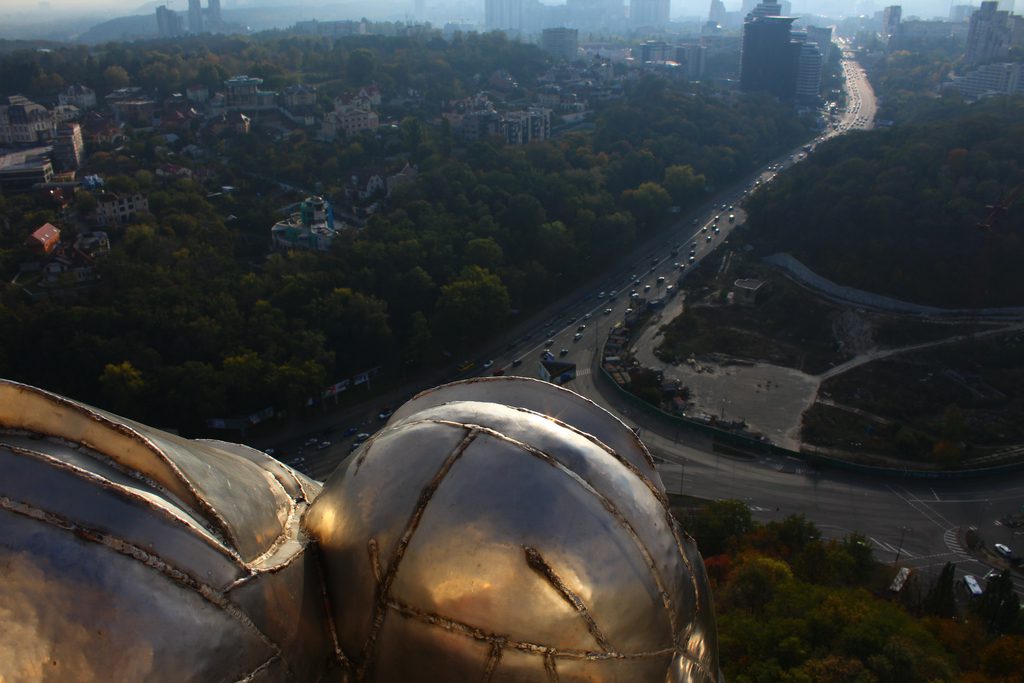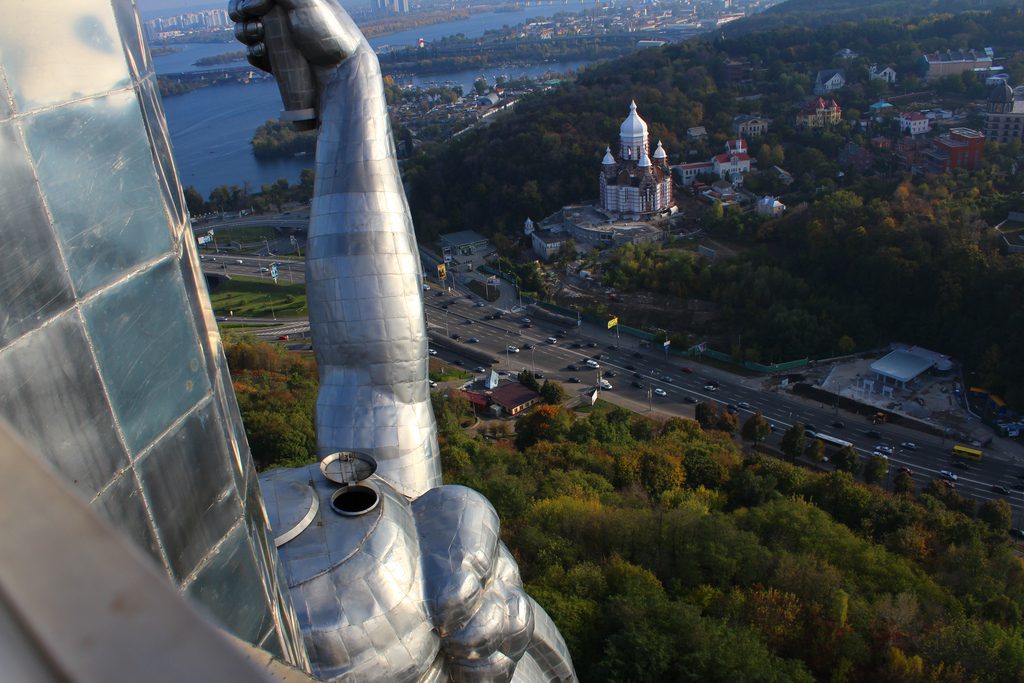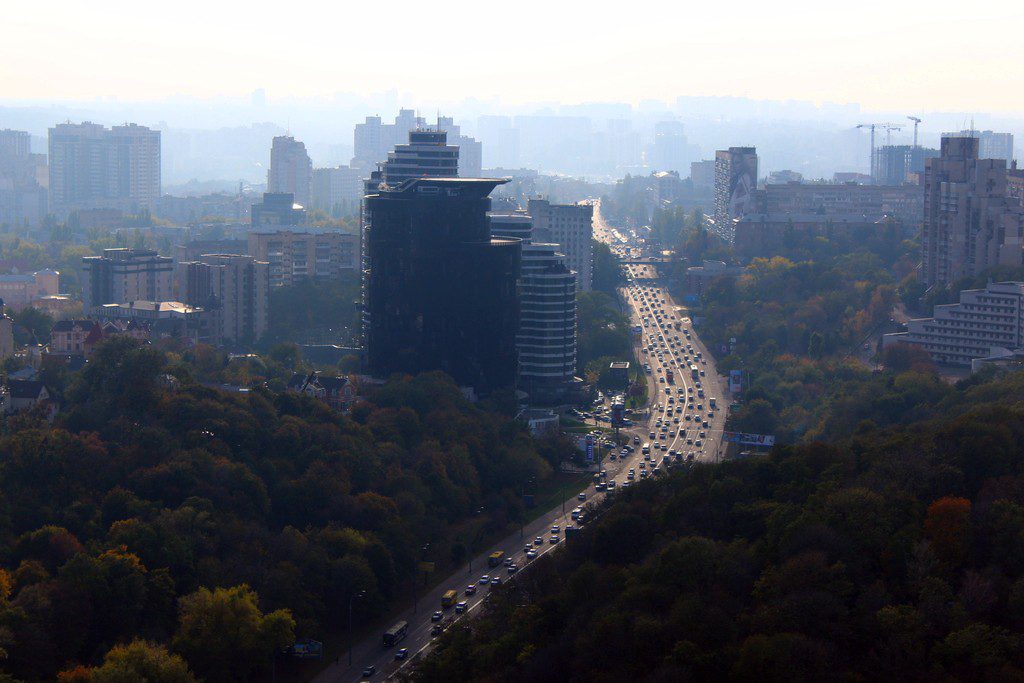 In order to conquare the monument you need to lift on two elevators to the  chest level of the Motherland Monument. Further you will climb the vertical stairs up by the sleeve to the shield.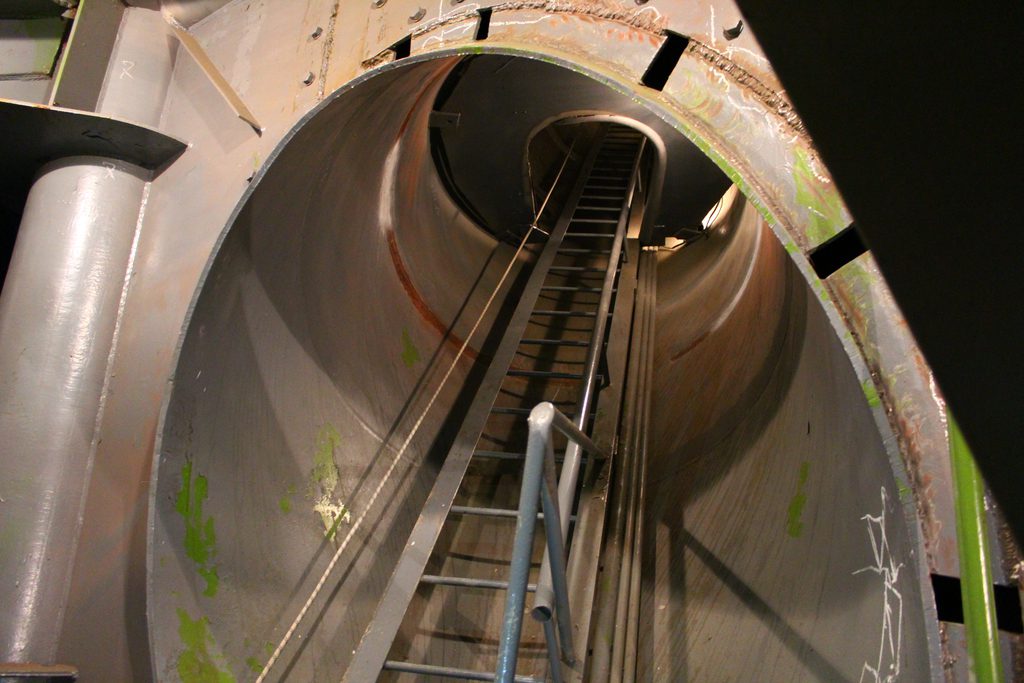 You have to wear comfortable sport footware. Otherwise you won't be admitted. The lift by the vertical stairs is supported by insurance.
The viewpoint is protected by the net.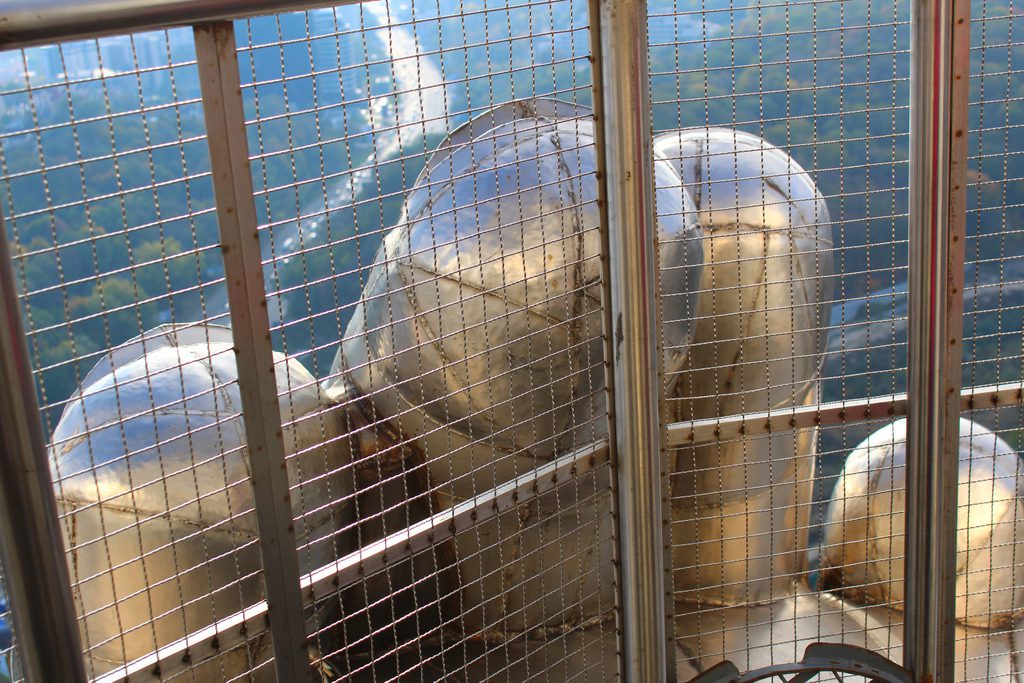 Ticket for the lift: about 200 UAH (approximately 10 USD) per person.
Duration of the lift: about 40 minutes.
Maximum number of the visitors on the top of the monument: 4 persons, including the guide.
Hight from the bottom to the lift point (to the shield): 90 metres.
Maximum hight of the monument: 102 metres (from the bottom to the tail of the sword).
Comparison of the Motherland Monument hight with another famous monuments:

You should go to the box office on the entrance to the Great Patriotic War Museum. Here you can get an excursion to the top of the monument.
If you have a fear of hight, you can lift to the socle of the monument.
Price for the lift to this level: about 50 UAH (approximately 3 USD) per person.

Author (c): Irina Kodinets
Photos (c): Nick Melnyk