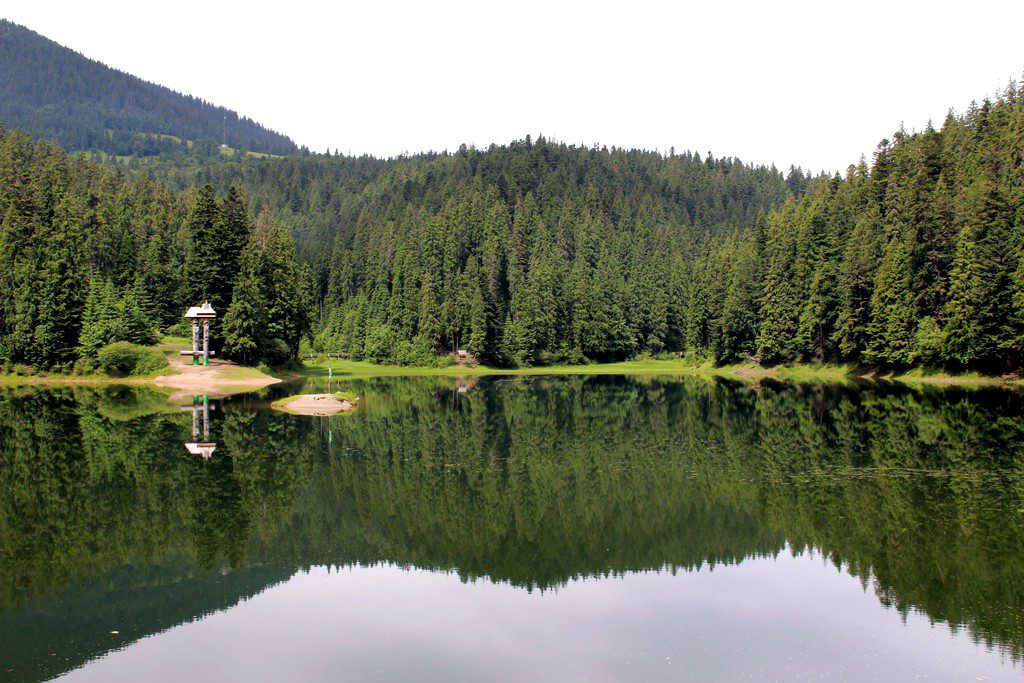 Synevyr Lake is the most beautiful lake in Ukraine and it is worth seeing, if you plan your trip to Ukraine or to the Carpathian mountains.
Synevyr lake was formed on the height about 989 m above sea level, on the top of the Tereblia river in Mizhgirskyi district, Transcarpathian region, Western Ukraine.
The average depth of the lake: 10-12 m, maximal depth – about 22 m.
1989 – the territory around the lake was proclaimed National park of Synevyr.
There is a little isle in the middle of the lake. Its size is just above a couple of square metres. This isle is often called "an eye" because its shape really reminds of eye pupil.
There is a unique nature around the lake. There is a plenty of trouts in it.
Fishing and swimming are strictly forbidden here.
Here you can feel absolute relaxation and sense of piece.
Take a note about the changable weather here: it can be sunny, but it can be rainy very abruptly and later sunny again like it has never rained before.
That's why you should always have umbrellas or raincoats close at hand.
You can have a walk around the lake and it will take you only about 1,5 hours. You will see marvelous views.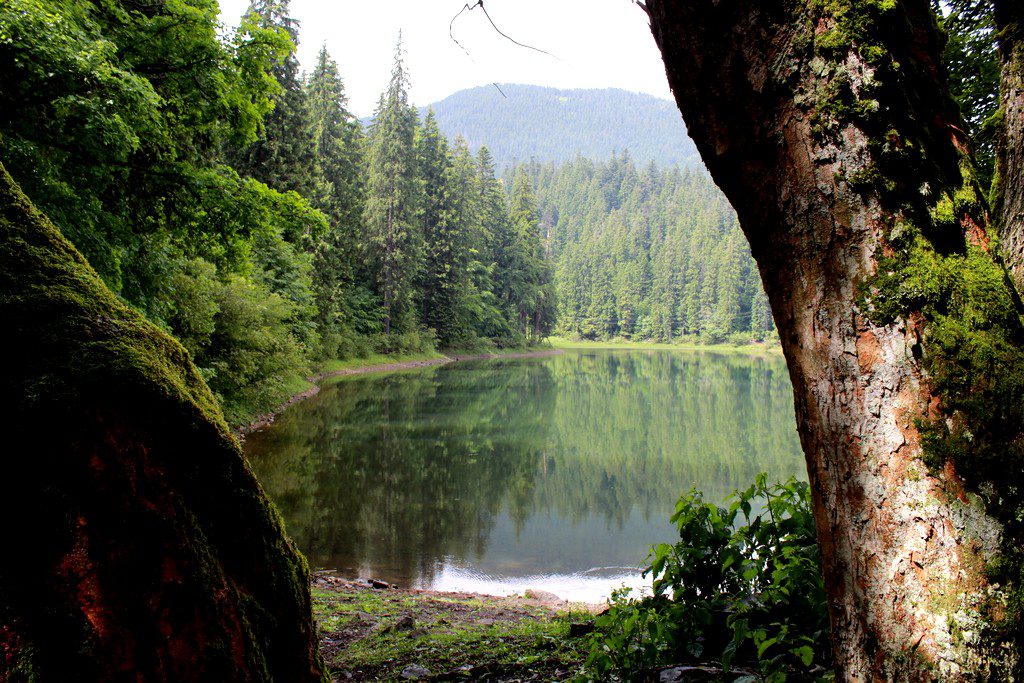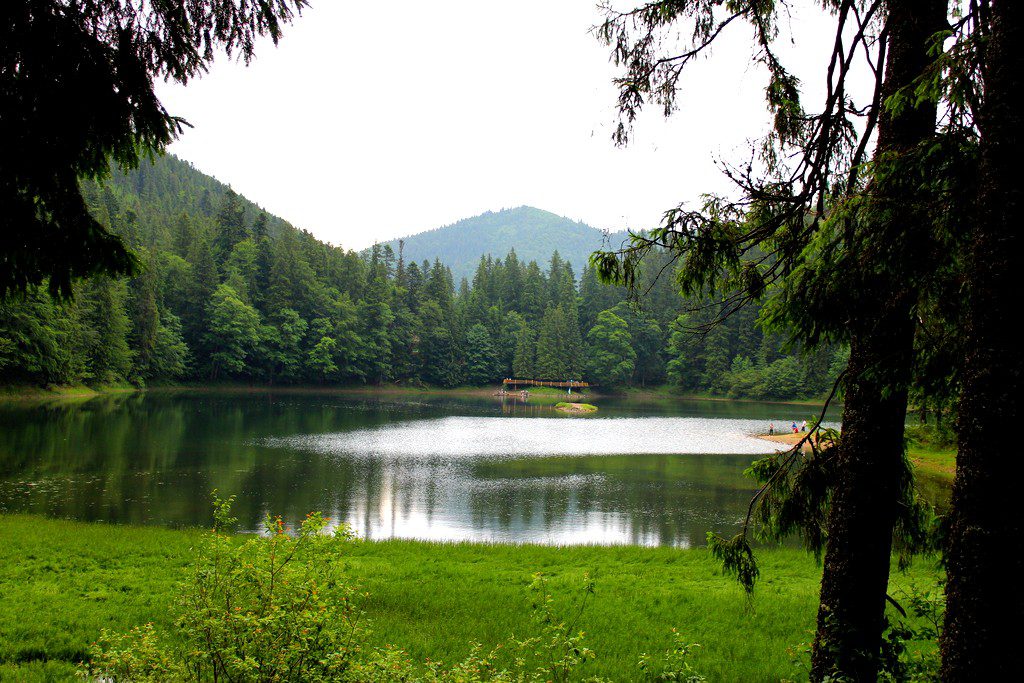 GPS Coordinates: 48°37'0"N 23°41'2"E
Author (c): Irina Kodinets
Photo (c): Nick Melnyk