If you prefer a quiet sea, you should go to the beaches of the Blue Lagoon nature reserve. It is a very beautiful place, which you can often see on the tourist postcards.
Entrance to the beach on the inner part of the Blue Lagoon nature reserve is for some charge. It is also possible to rent umbrellas and sunbeds for extra payment. It takes about 15 minutes walk to get from the central Belcekiz beach to the beach on the Blue Lagoon.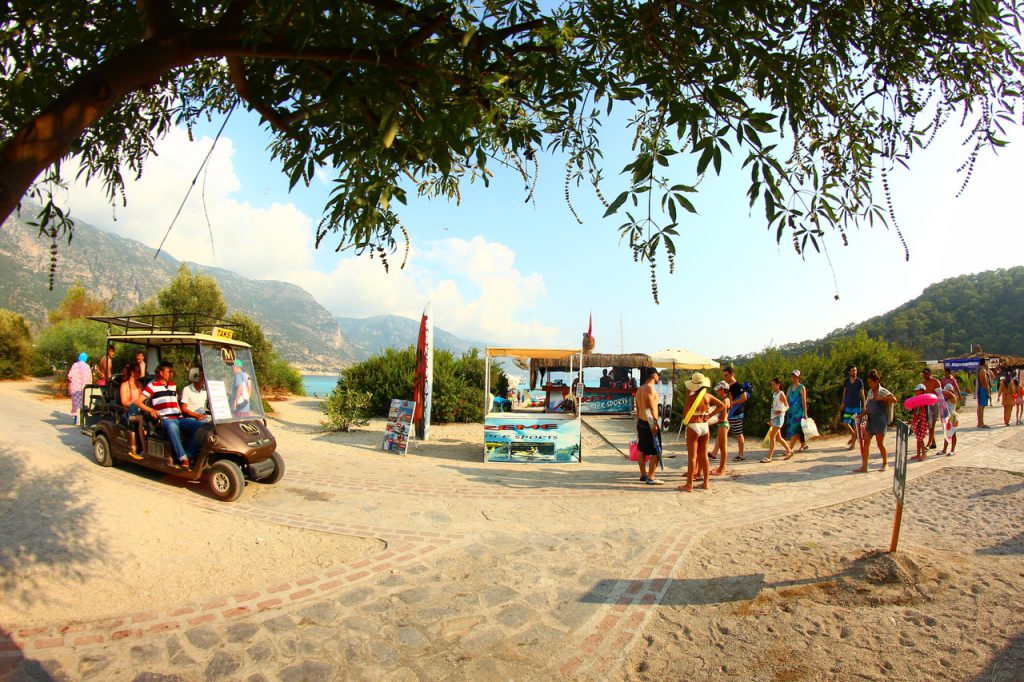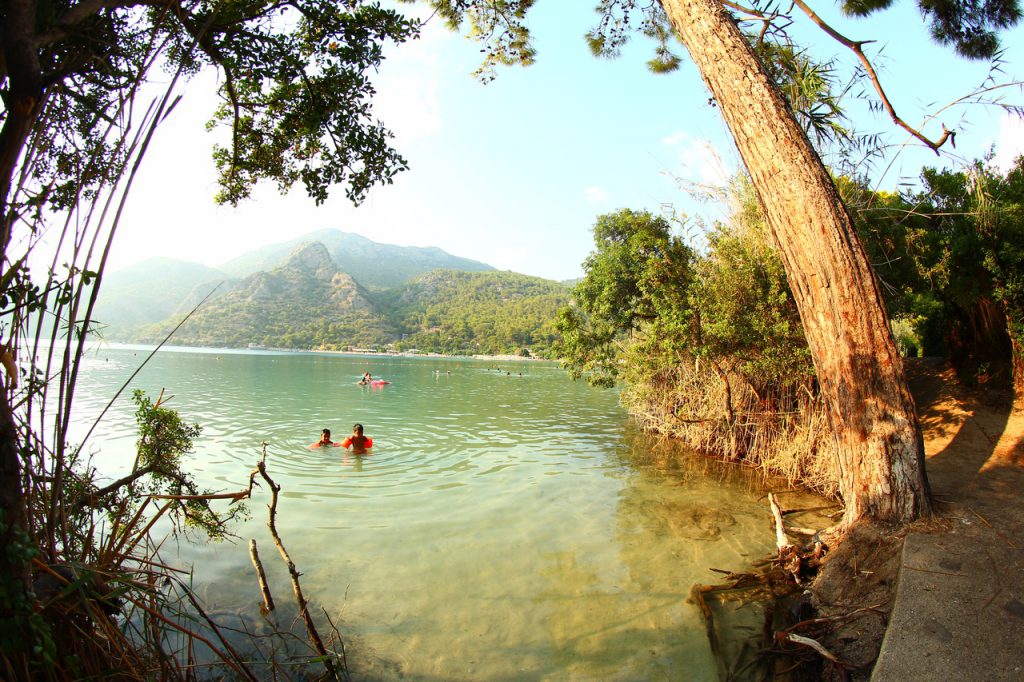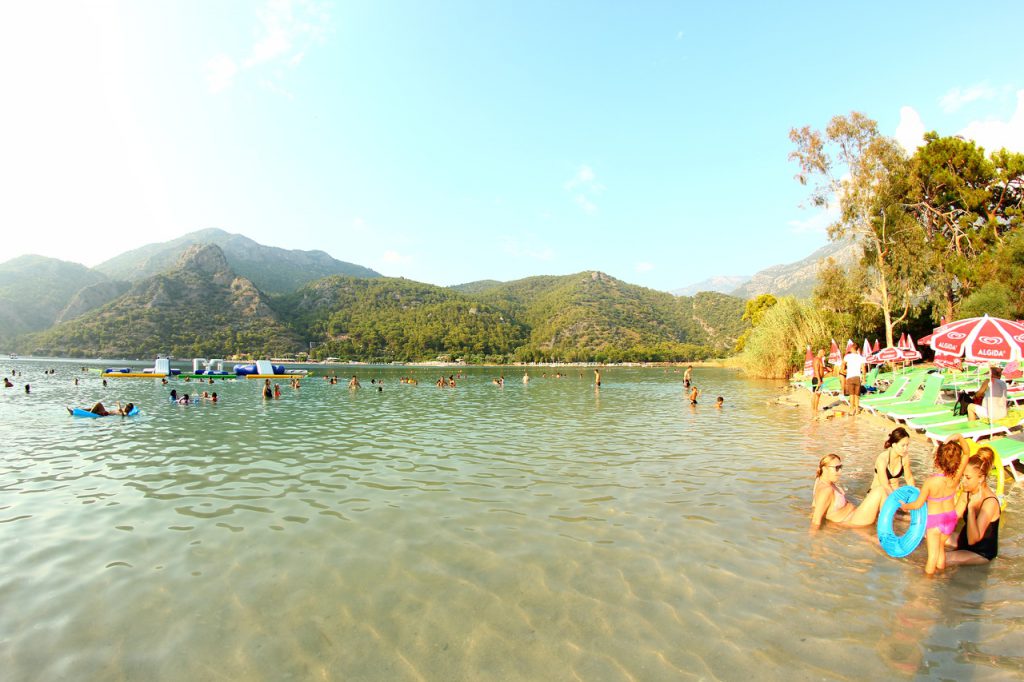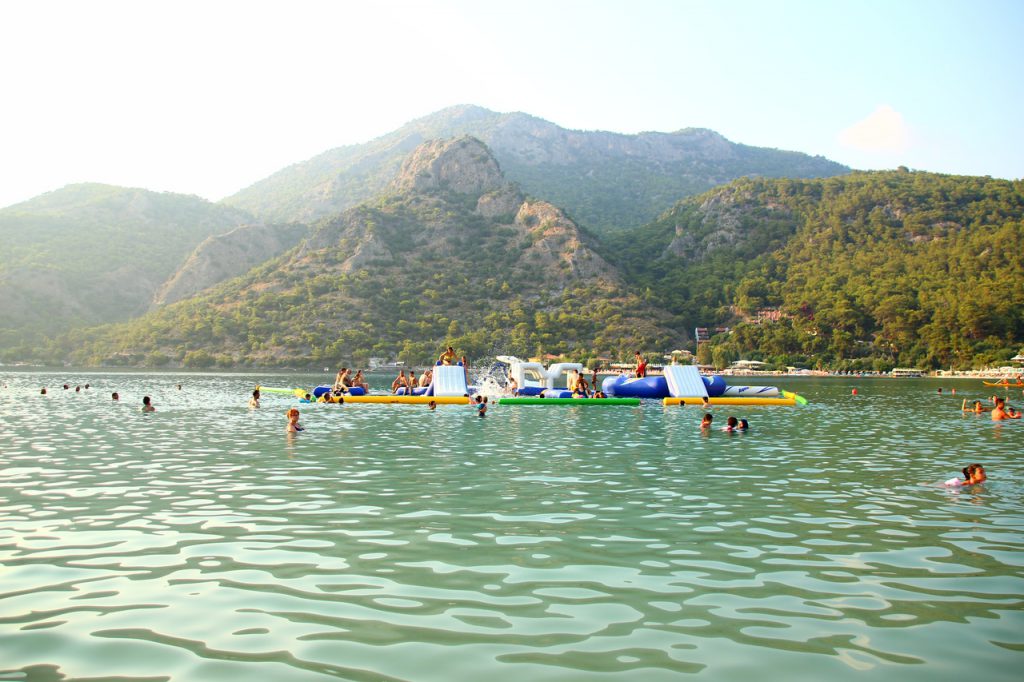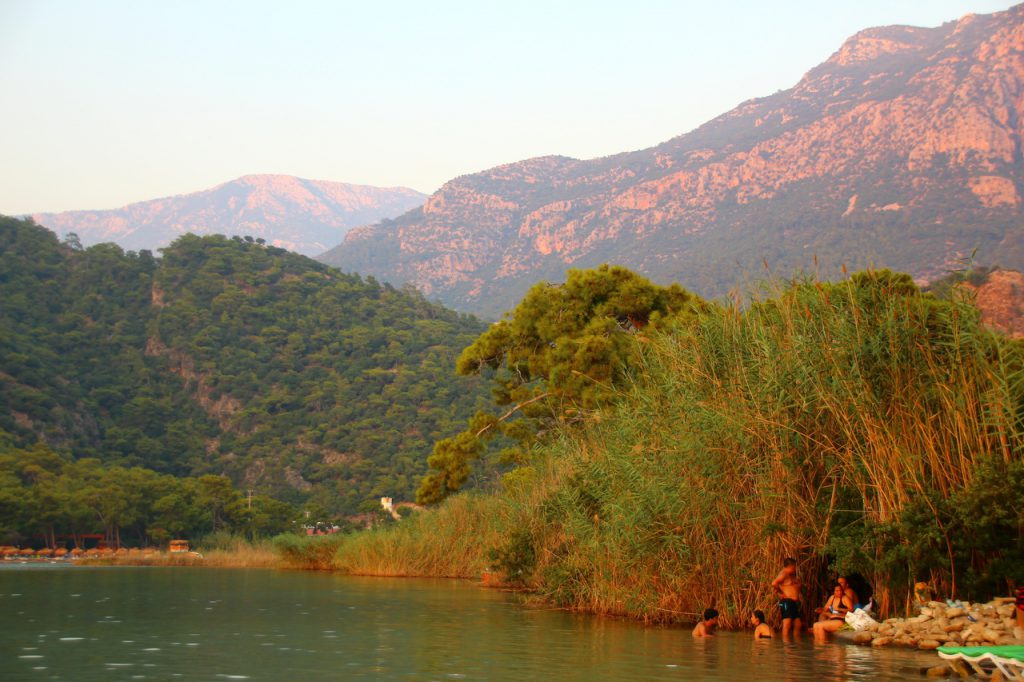 Excursion ships in the "Pirates of the Caribbean Sea" style come into the lagoon very often. They make this place fabulous and mysterious.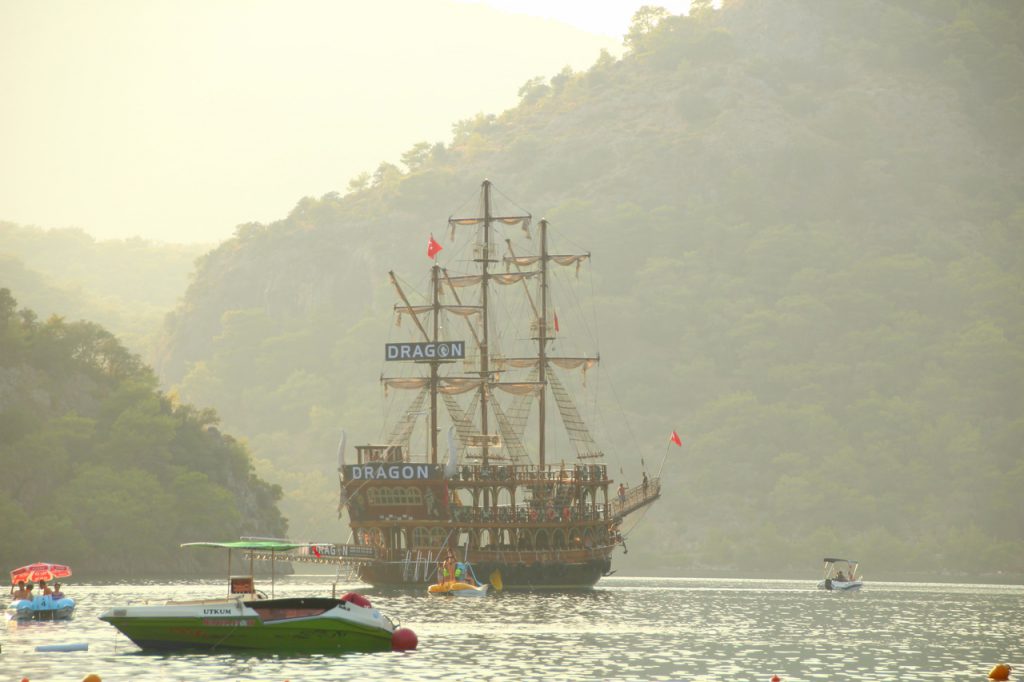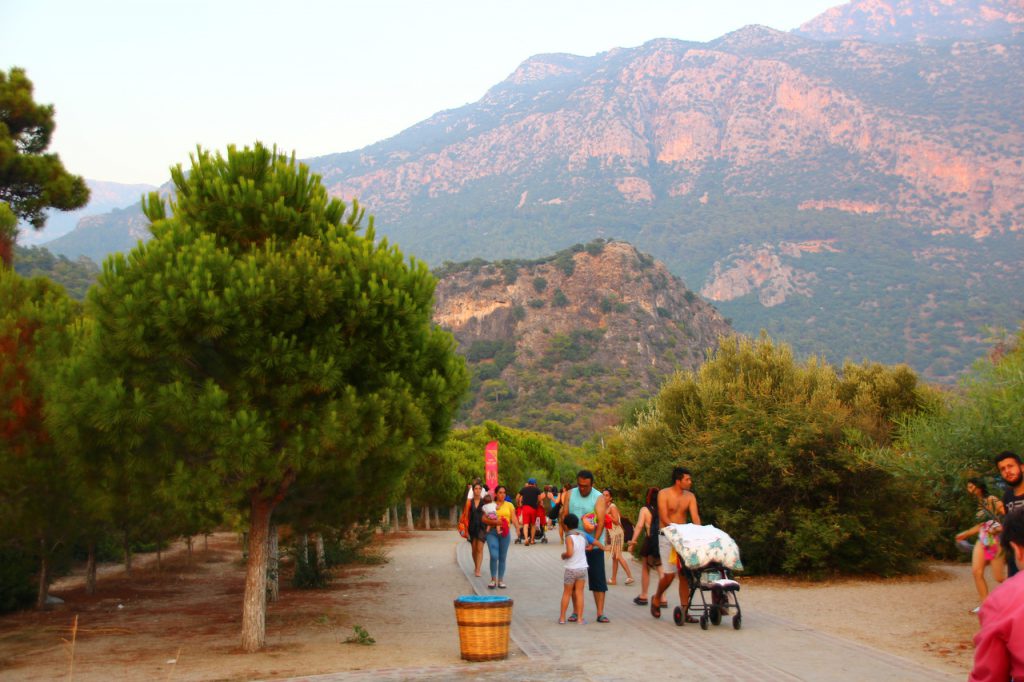 There are also private beaches on the territory of the Blue Lagoon. They are beach clubs (Green Pine Beach Club), hotel beaches or bar beaches. (Billy Beach Cafe Bar). Entrance price is around 15 liras per person (umbrellas and sunbeds are included in the price). You don't need to pay for the entrance to the Blue Lagoon nature reserve to visit such beaches, just go a bit deeper along the road.
Billy Beach Bar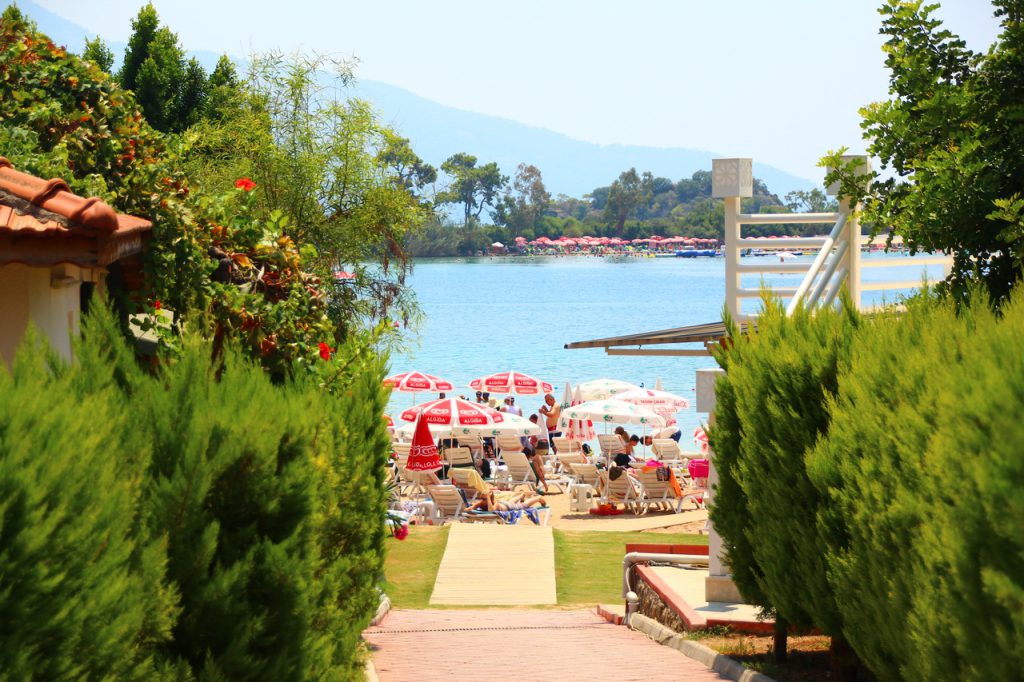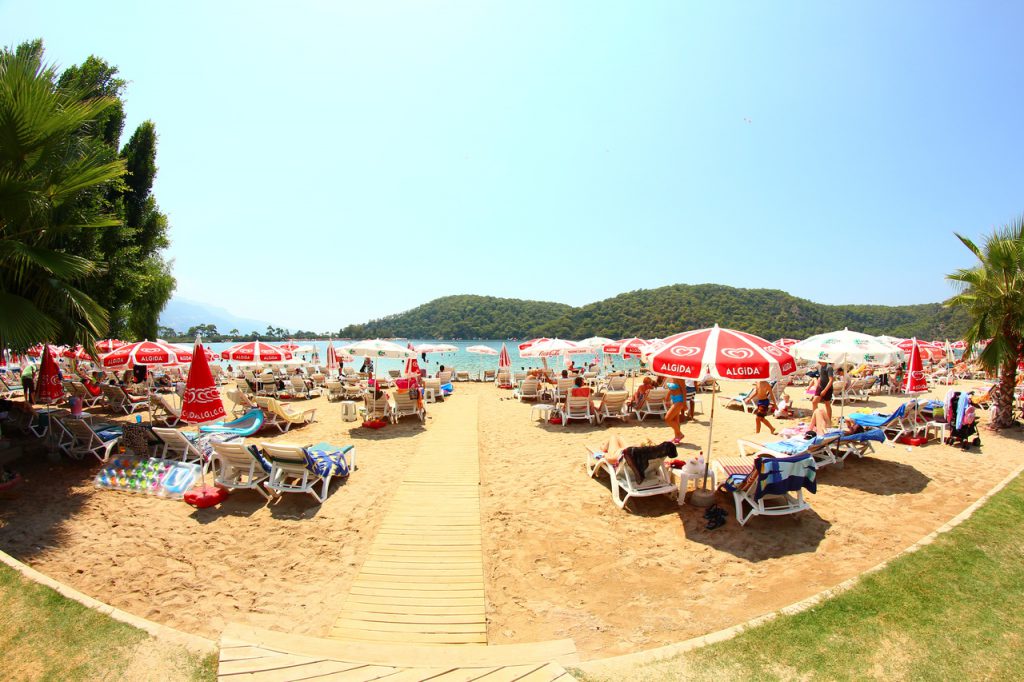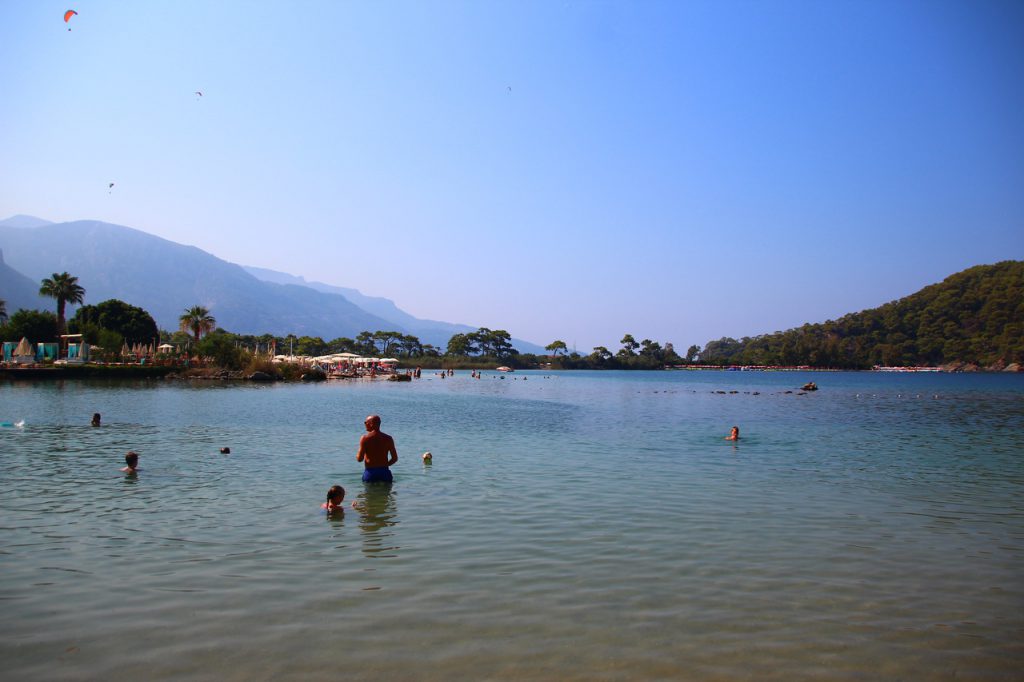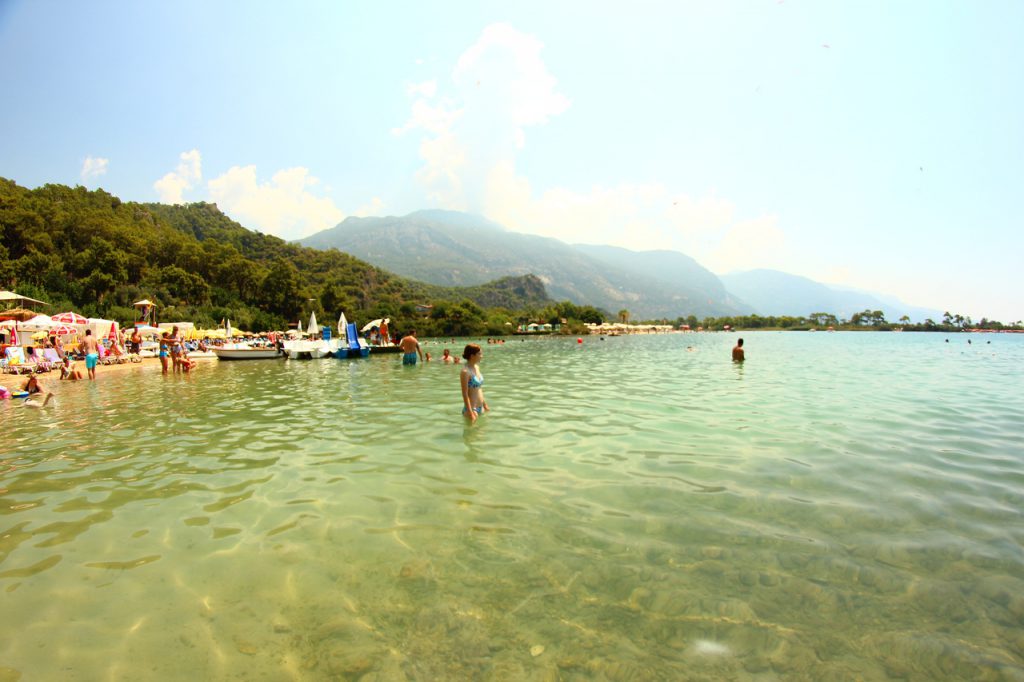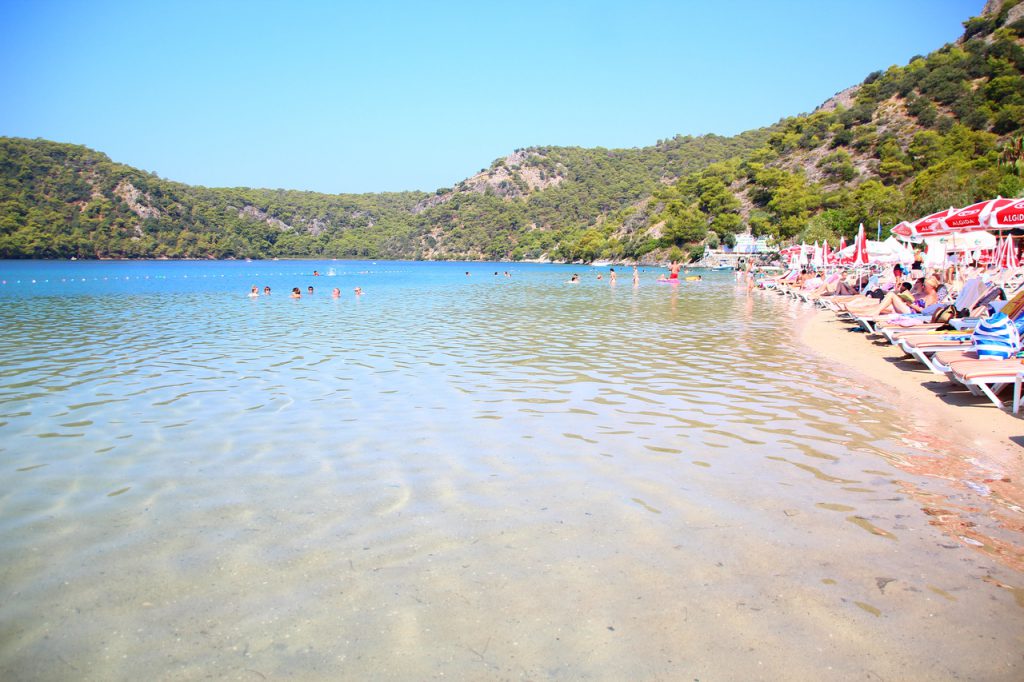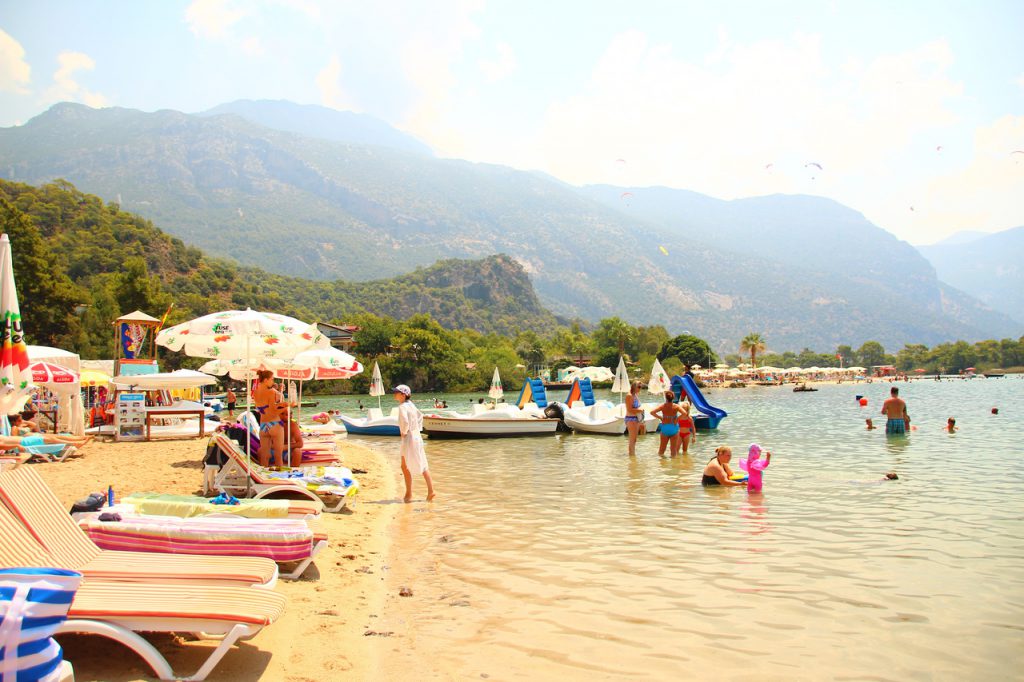 Over the Blue Lagoon the paragliders fly synchronously. And it looks amazing!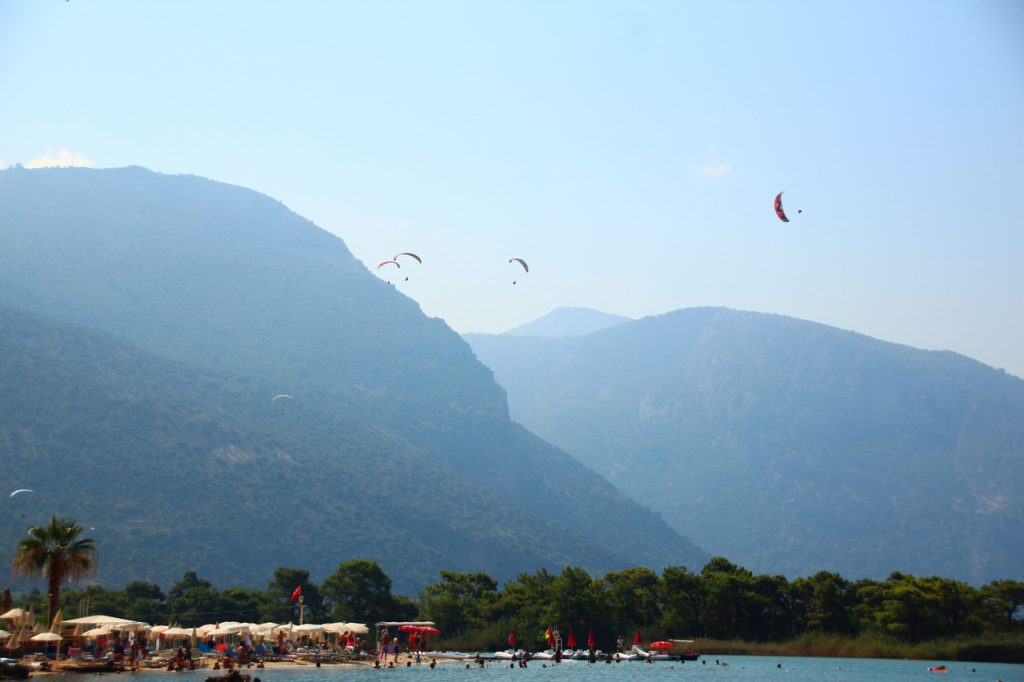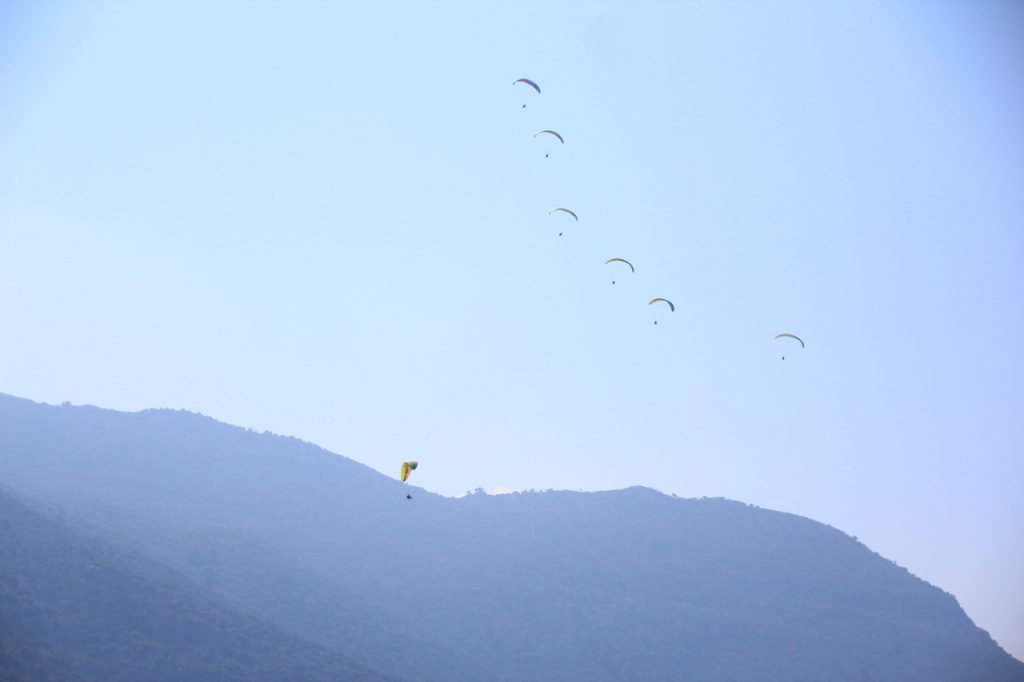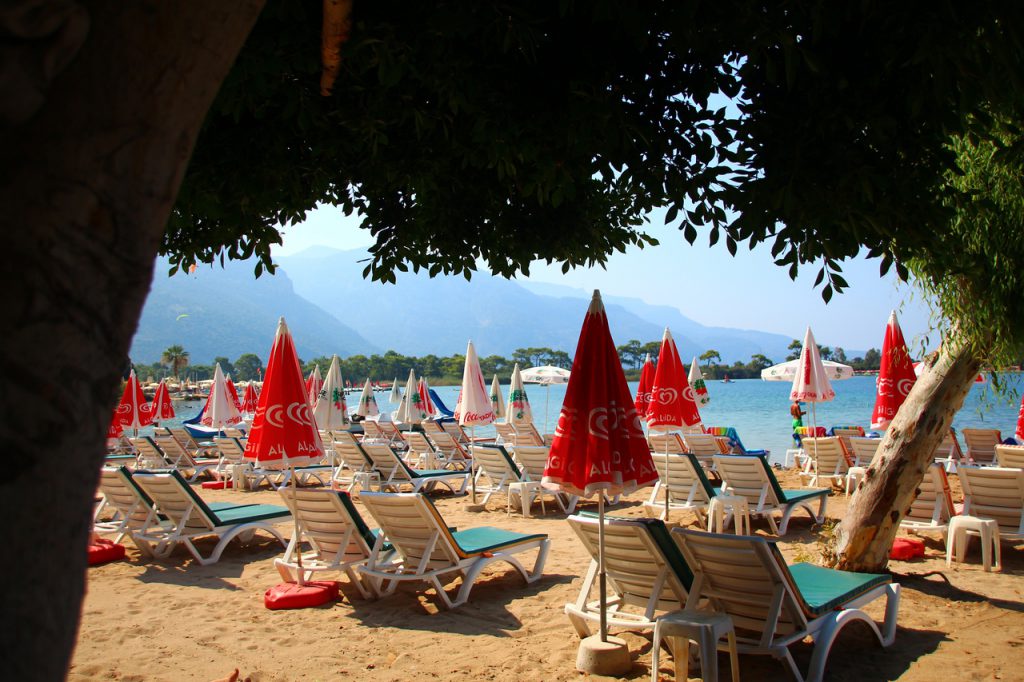 Green Pine Beach Club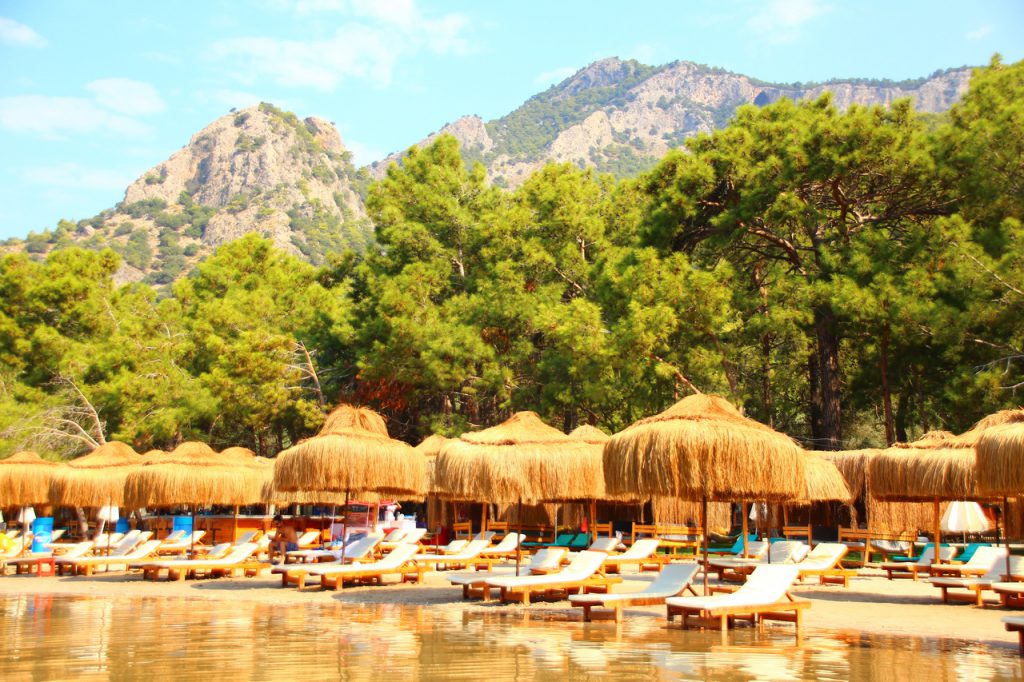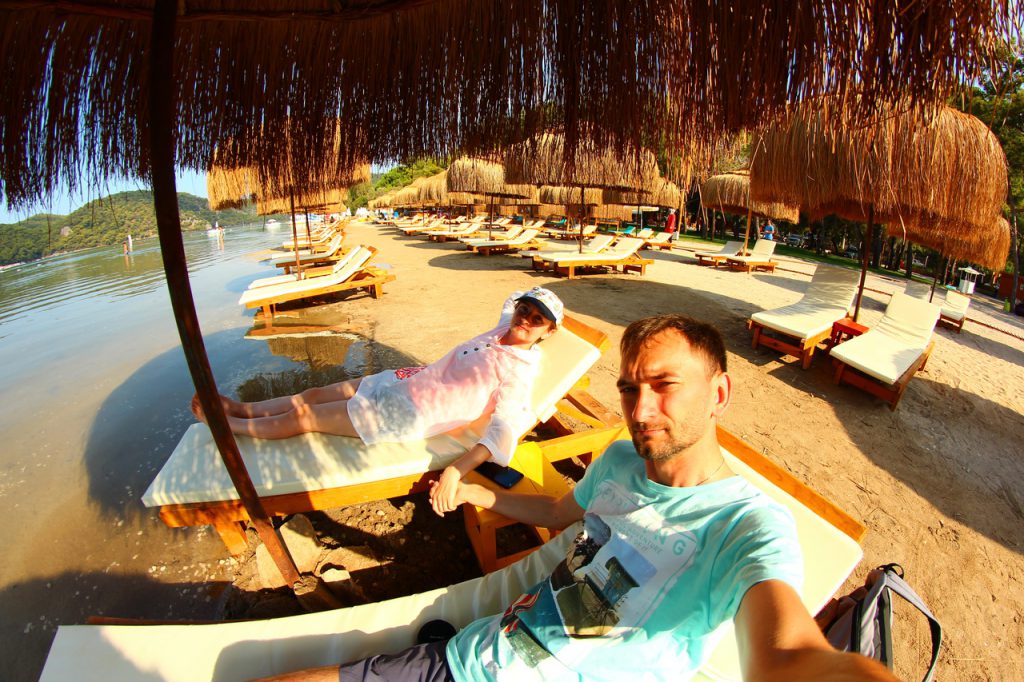 We saw the fish and even the blue crabs near the seashore in the lagoon.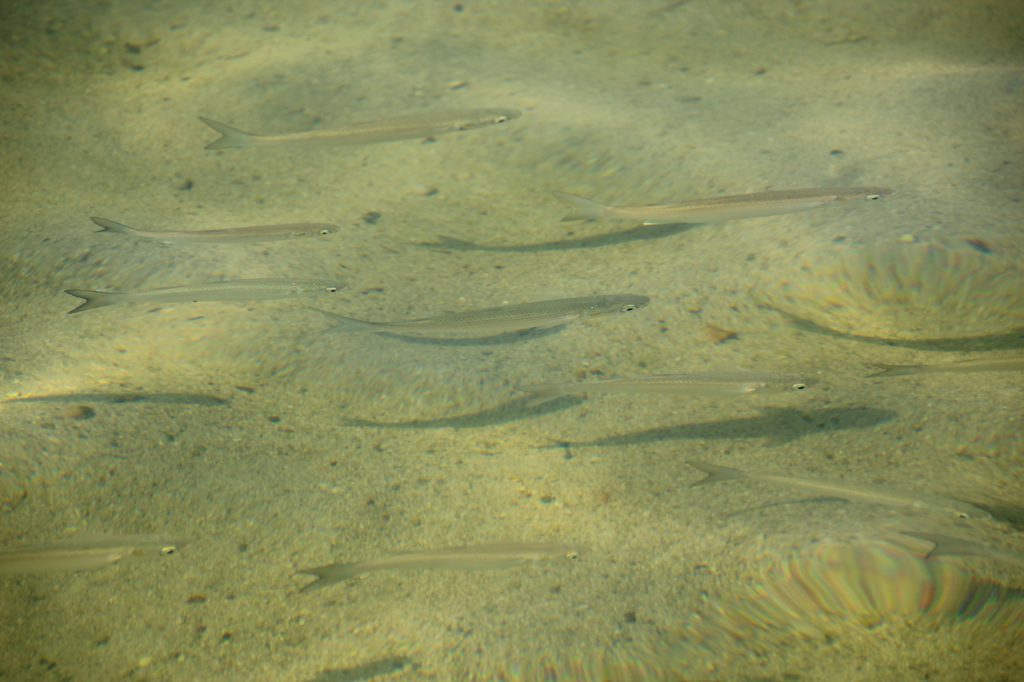 We could spend the whole day in the Blue Lagoon. There is an appropriate infrastructure. You can have a snack in the local cafe, take a shower, change your clothes here. Some hotels organize a free transfer to the Blue Lagoon beaches.
Author (c): Irene Melnyk
Photos (c): Nick Melnyk