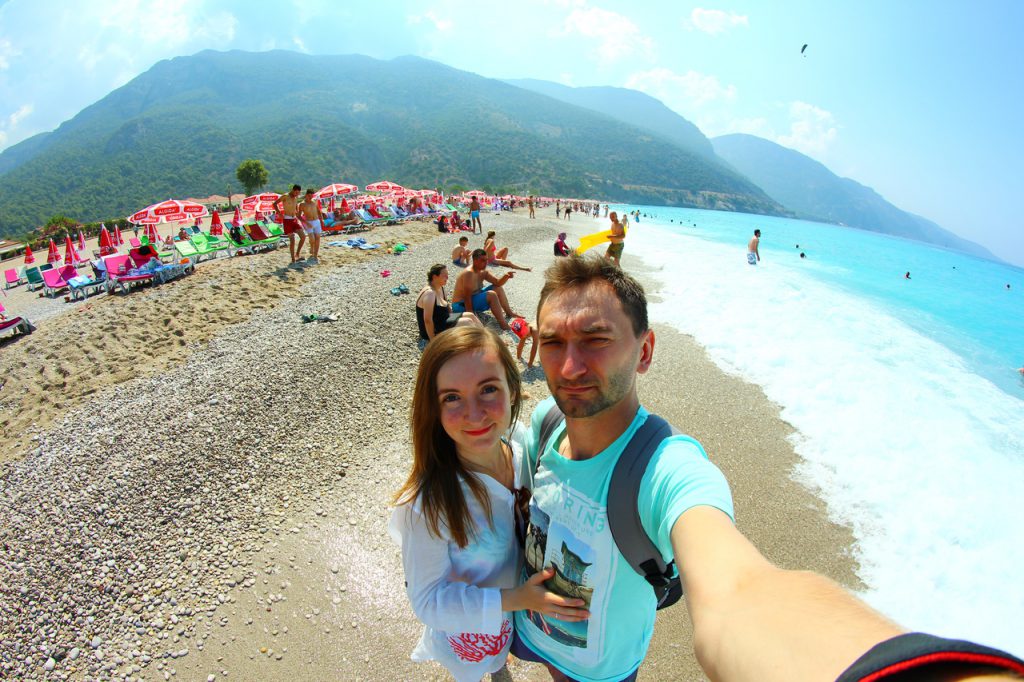 Oludeniz is a small, cozy resort on the south-western coast of Turkey. It is situated just 60 km away from Dalaman airport, among amazing mountainous landscapes and impressive beaches, where Aegean and Mediterranean seas meet.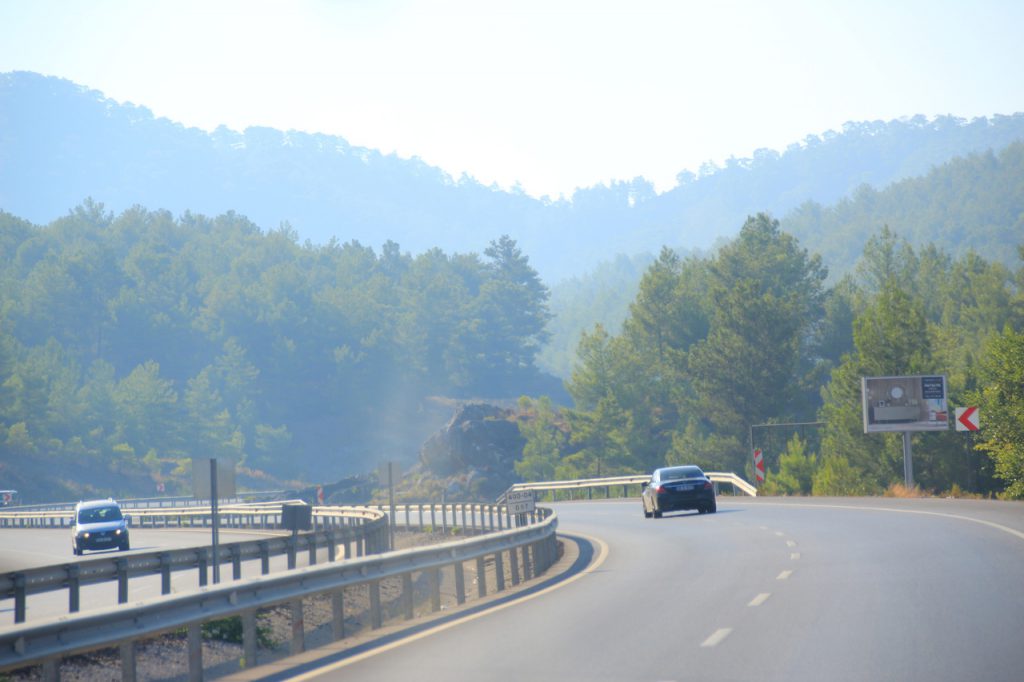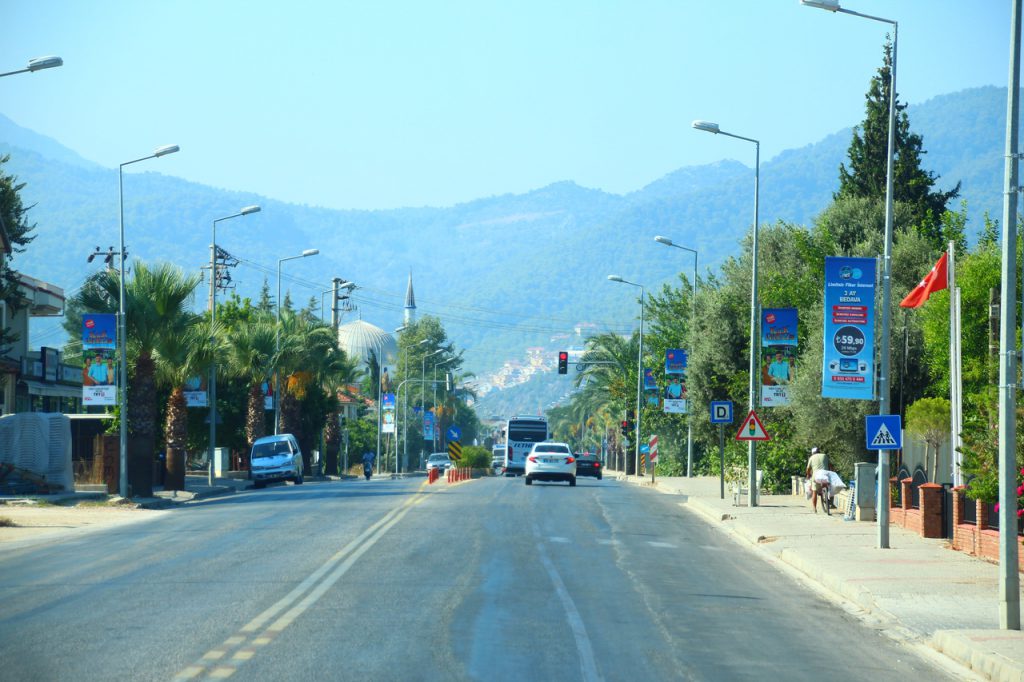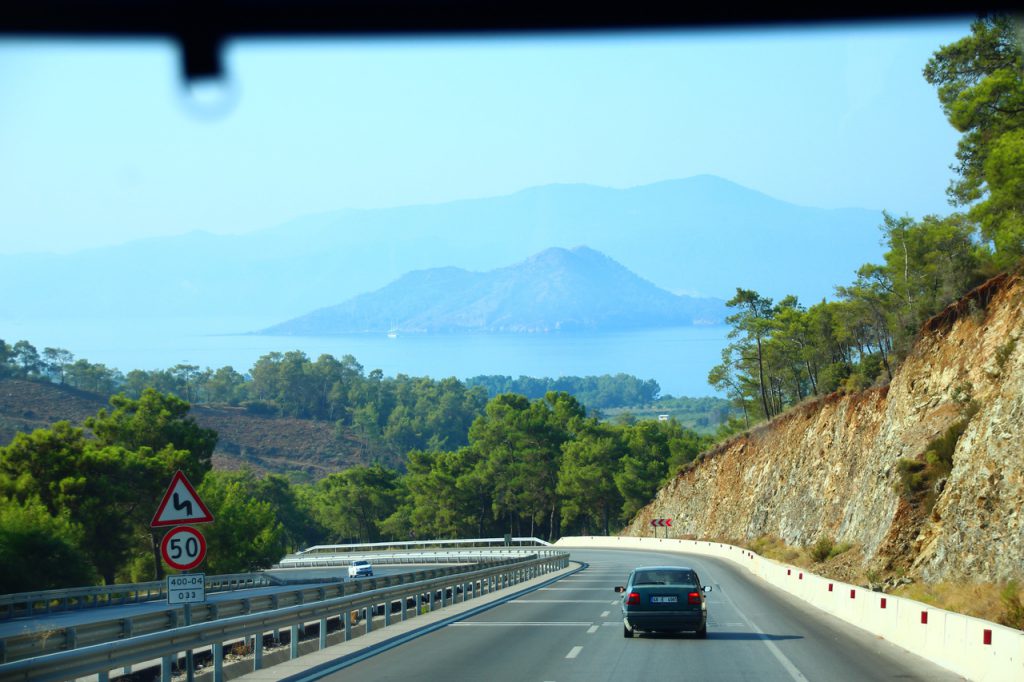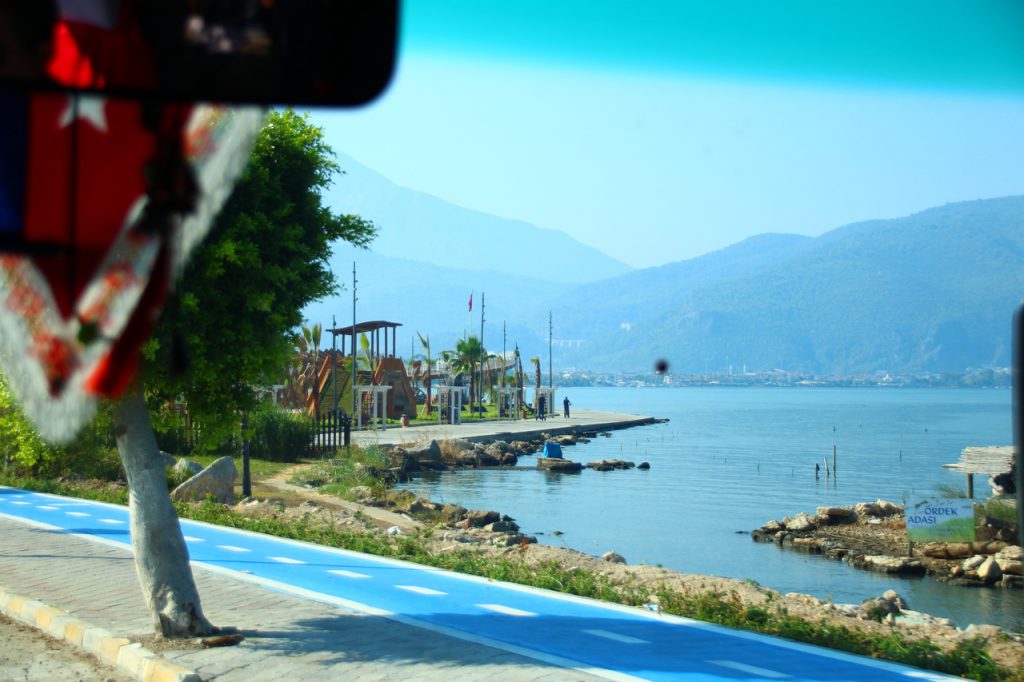 Oludeniz is also a European centre of paragliding. And it is vividly seen just at the entrance to the resort. Dozens of paragliders fly high in the sky and enjoy amazing views of this area. Paragliding starts on the top of the Babadag Mountain at a height 1969 m. The flight is accompanied by the instructor. The price for the flight: about 75 USD/per person. Duration of the flight: about 30 minutes. It is possible to order the video of your flight for some extra charge. 
We didn't paraglide, but our relatives had such an experience, they ordered the video of their flight and they were extremely happy with this activity.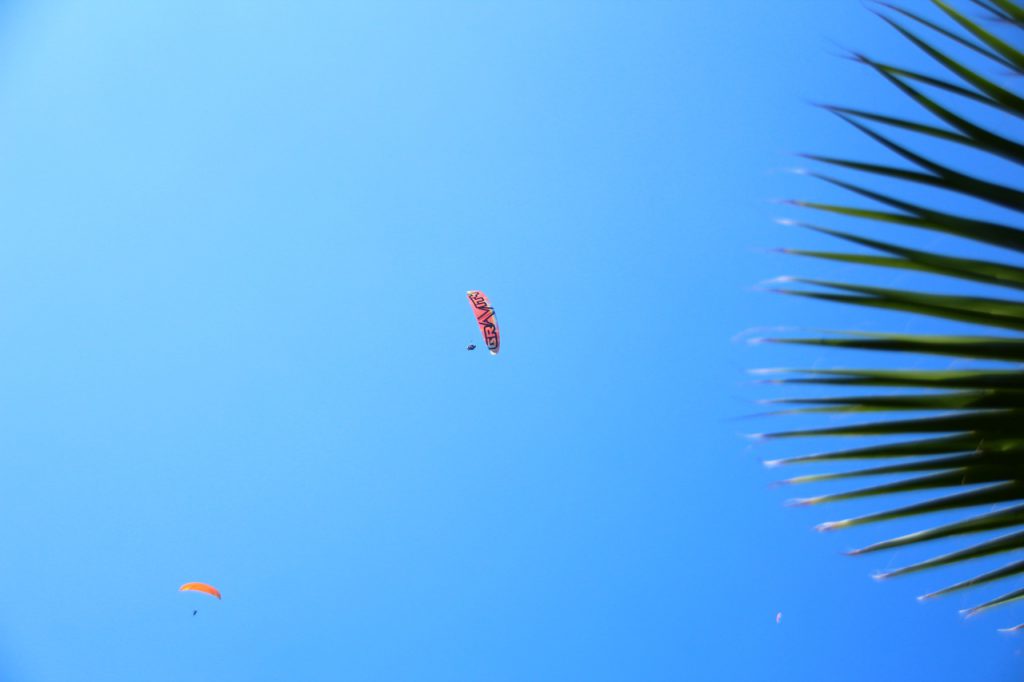 There is a central pedestrian Carsi street coming to the seashore. The major part of restaurants, bars and shops are situated here.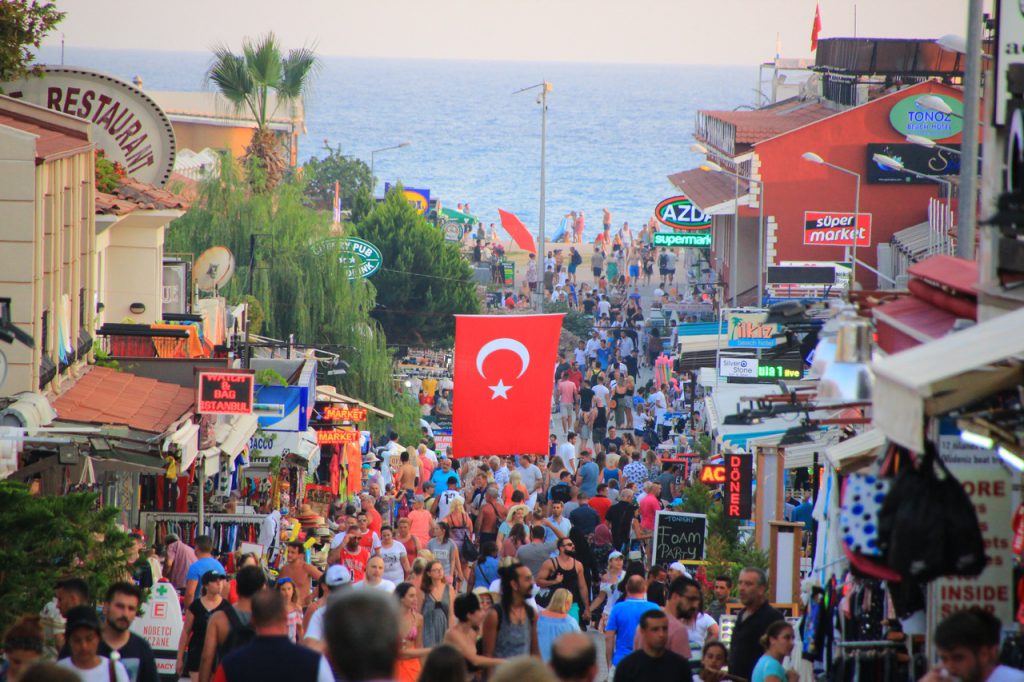 The main beach of Oludeniz is called Belcekiz. It is 1 km long. Here is an incredible blue color of the sea. There are often quite active waves on this beach. The beach is mostly covered with  large, small pebbles and sand, the entrance to the sea is rather sharp – just a couple of meters and you can feel the depth. That's why this beach is obviously not very comfortable for swimming with small children. Sunbeds with umbrellas can be rented for some charge.
Excursion boats are usually on this beach in the morning, It is possible to go for an excursion to the surrounding islands and to the beach of Butterfly Valley by one of such boats.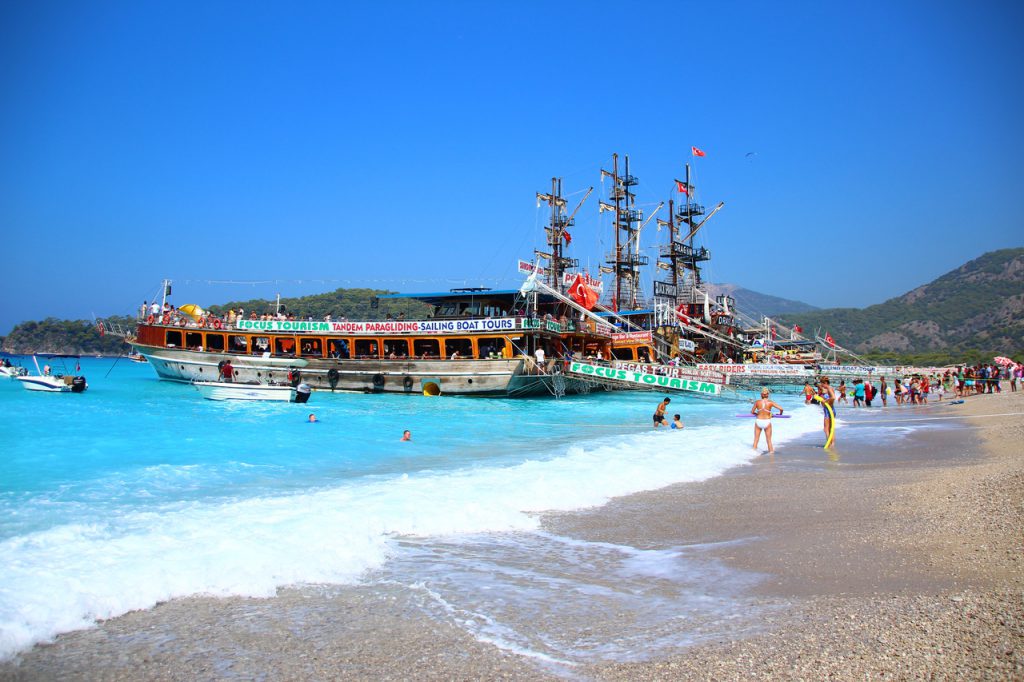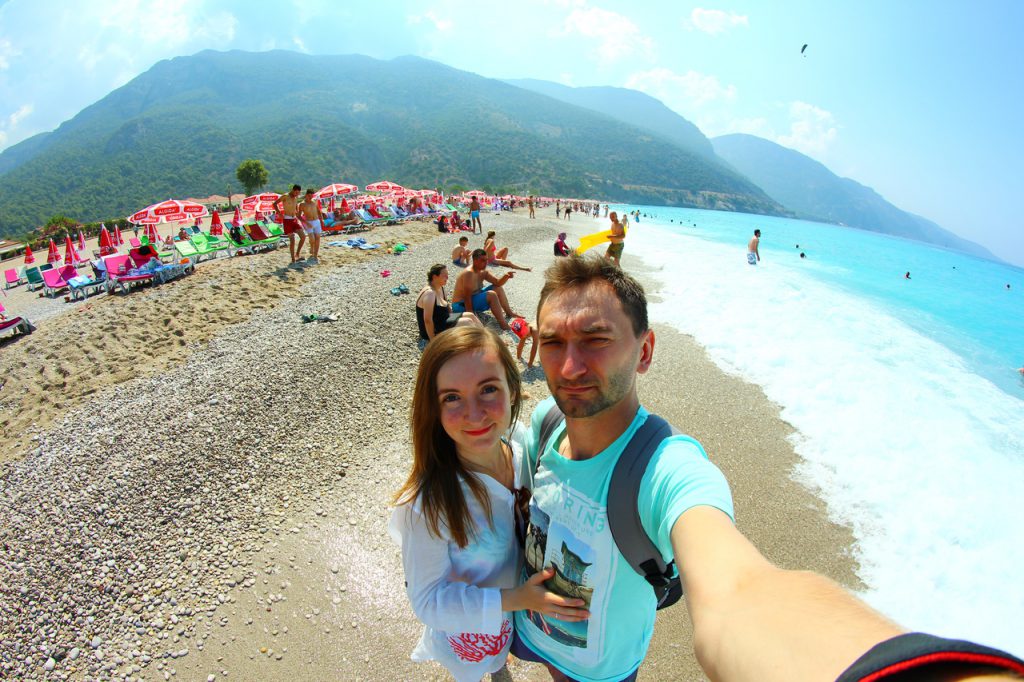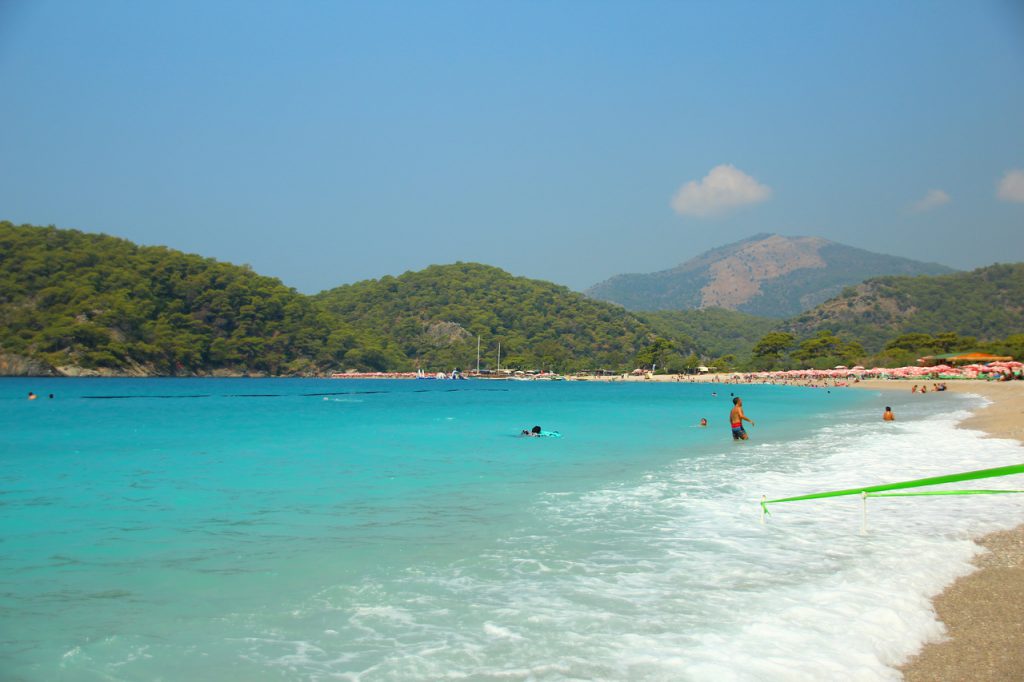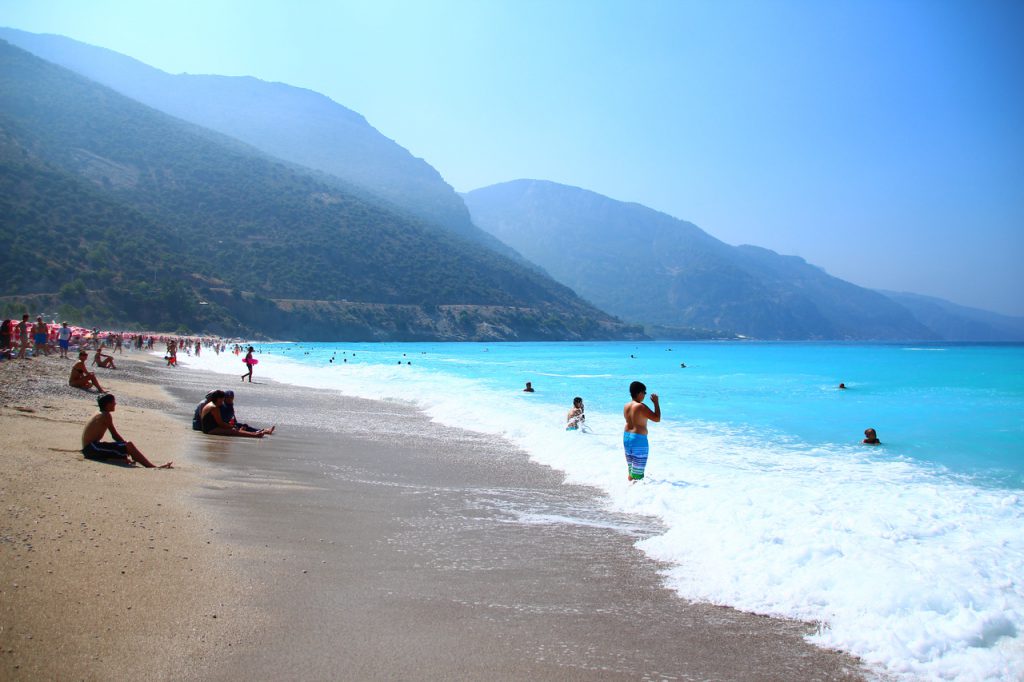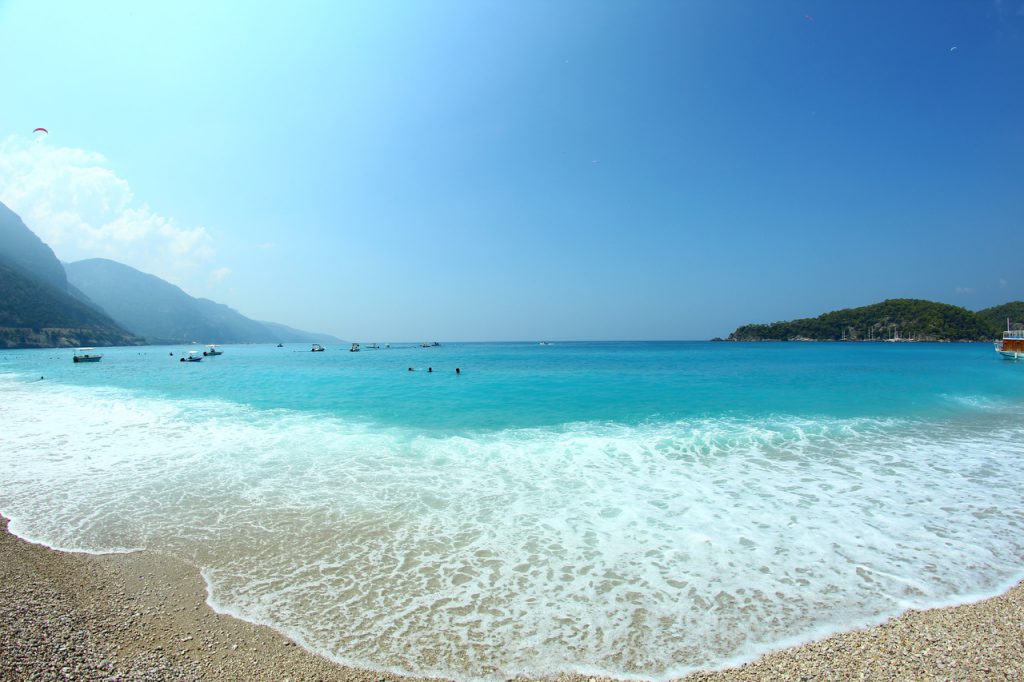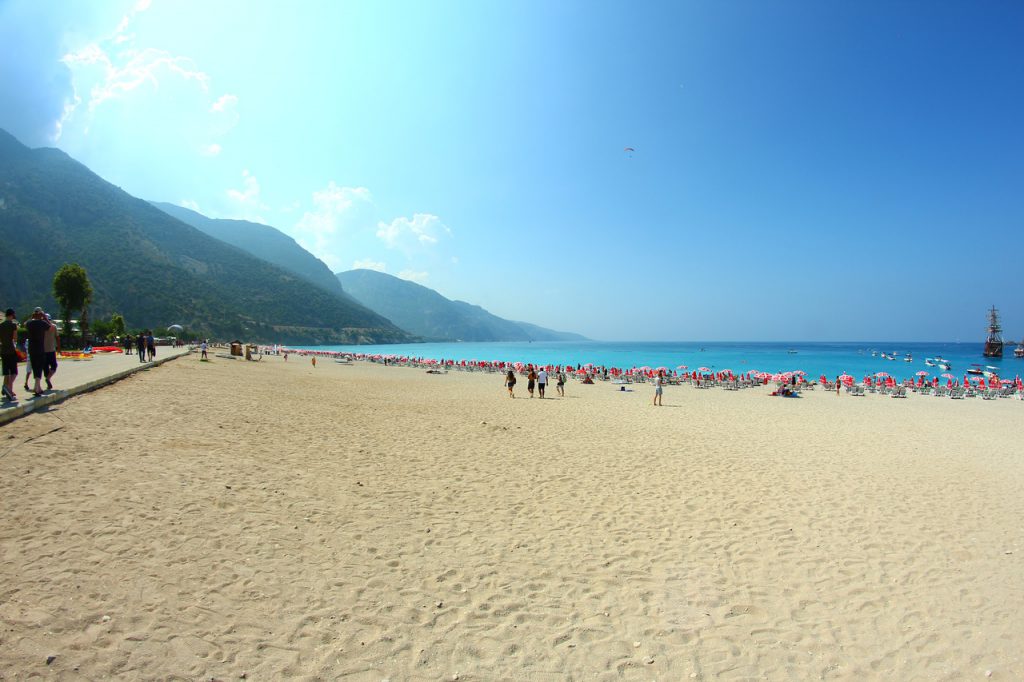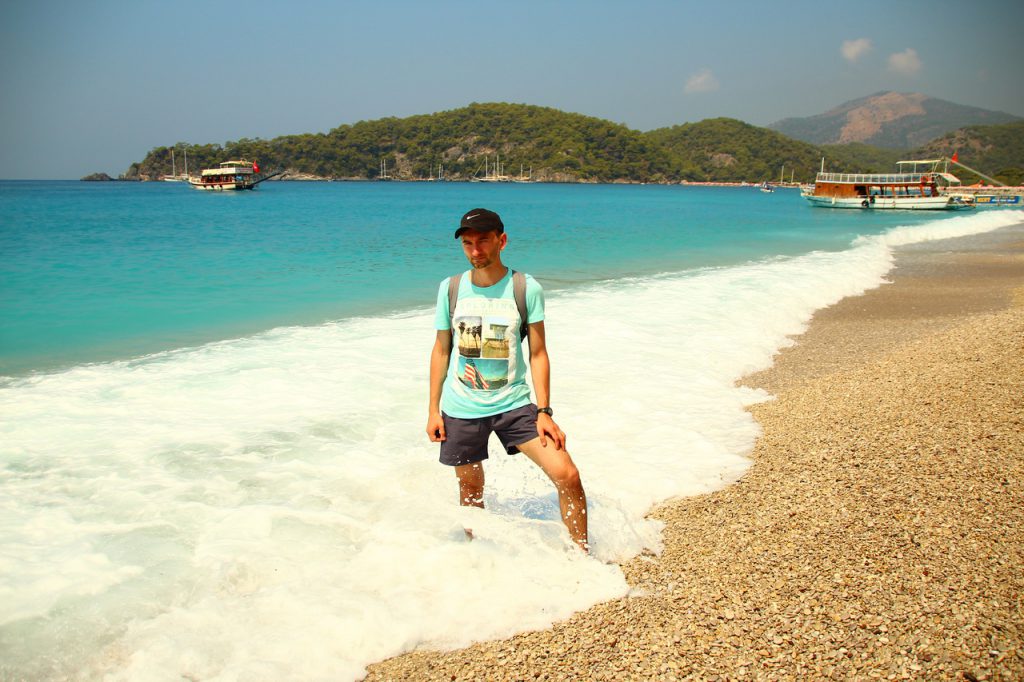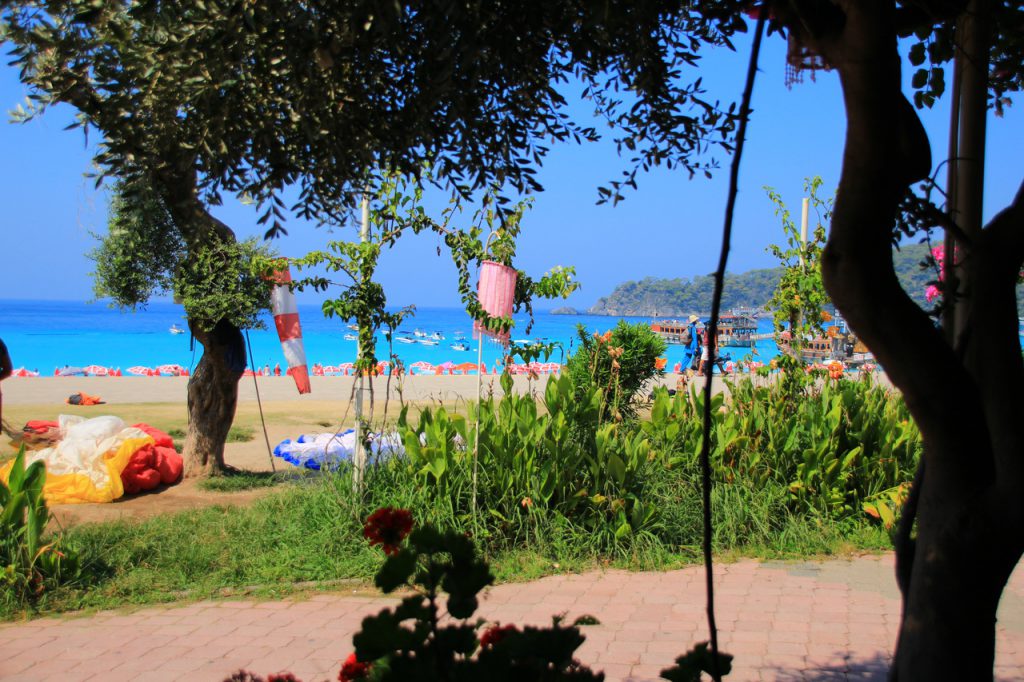 Paragliders often land on the beach and it is very interesting to watch them.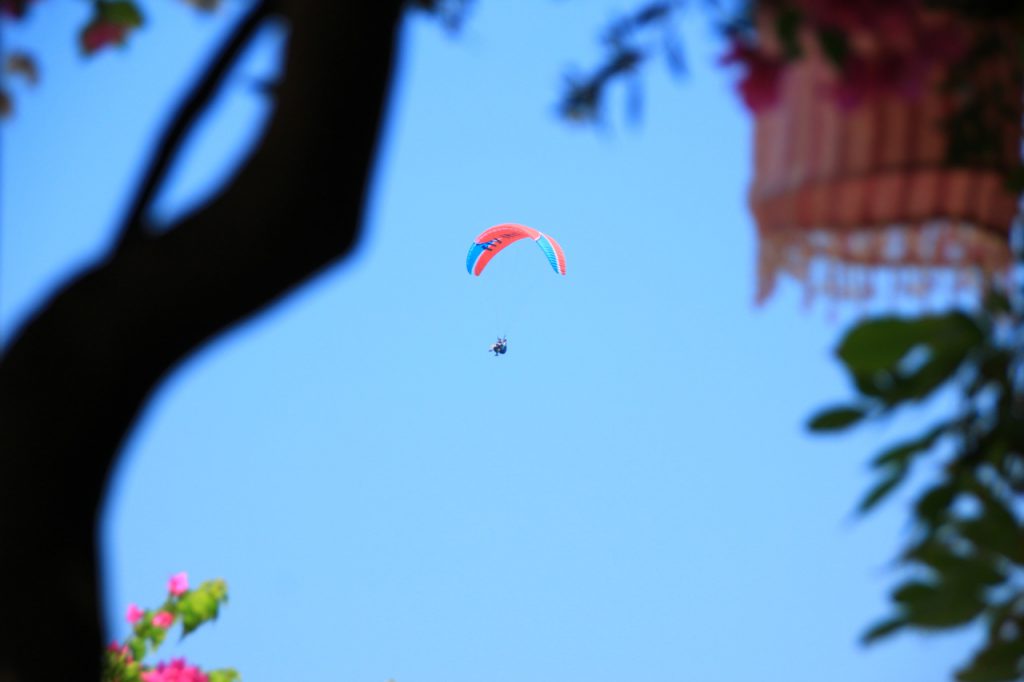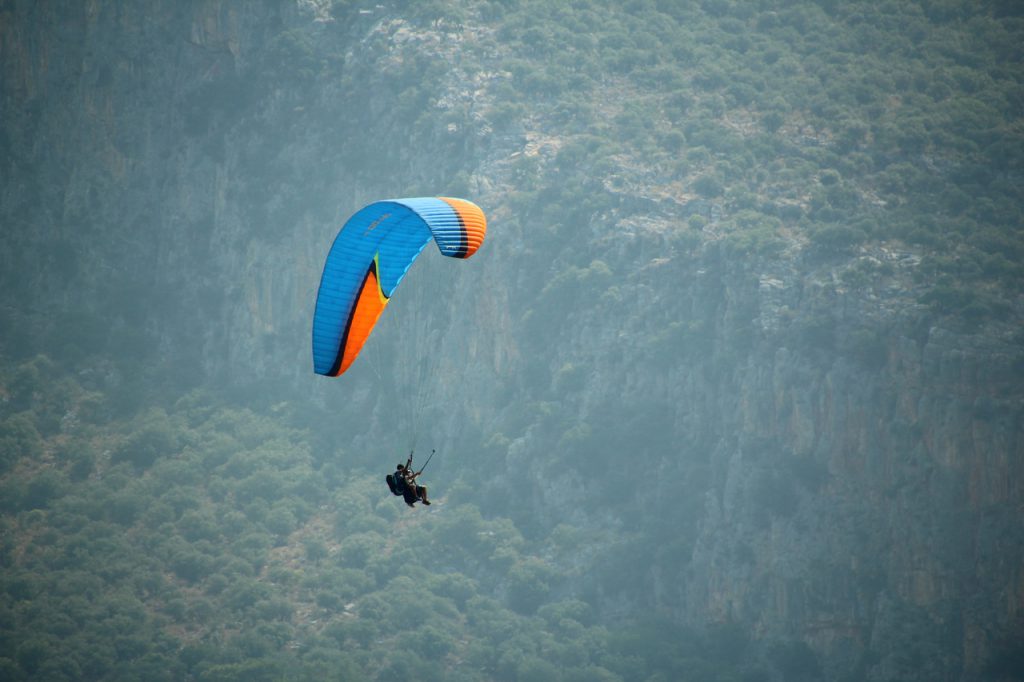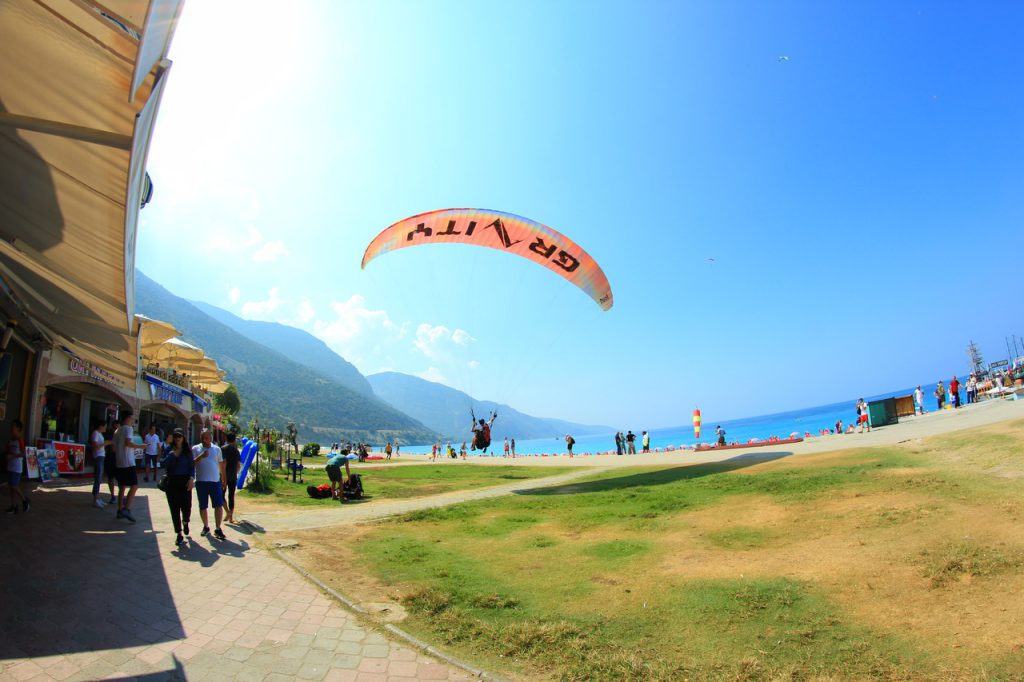 There is a camping to the left side of Belcegiz Beach. Young people stay in their tents here.
If you go upstairs from the camping to the road, you can enjoy a spectacular view of the local nature. We observed a very beautiful sunset from this spot!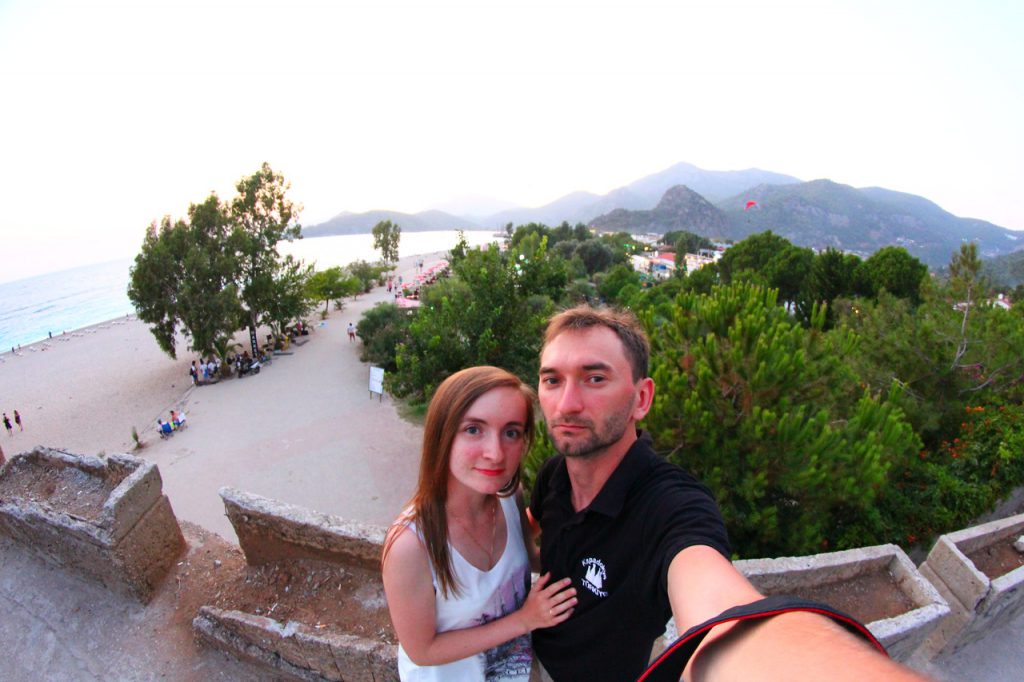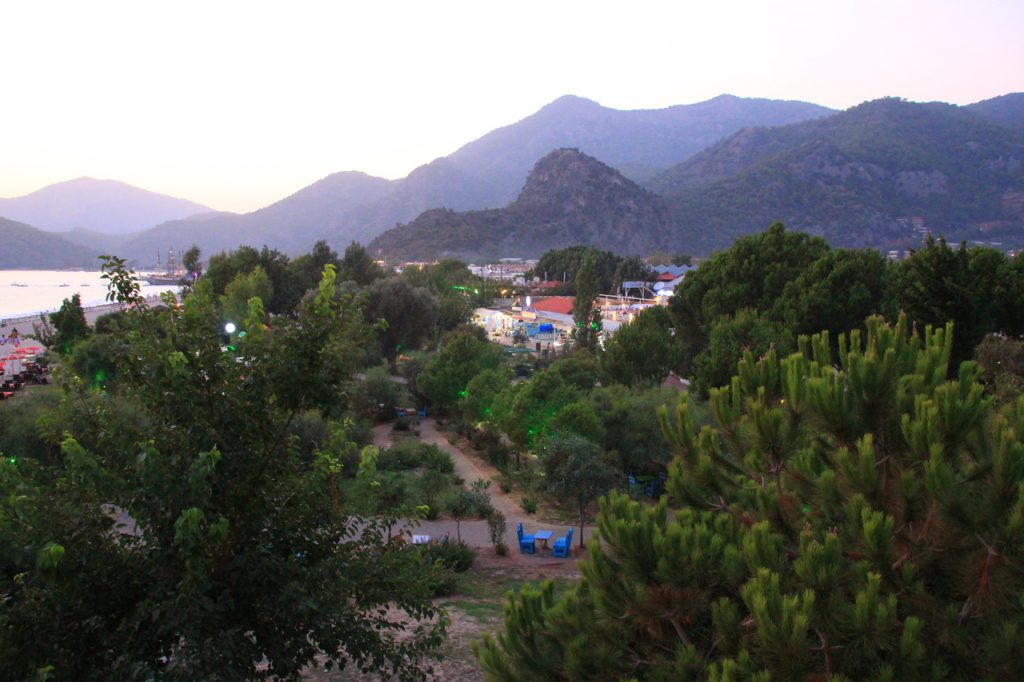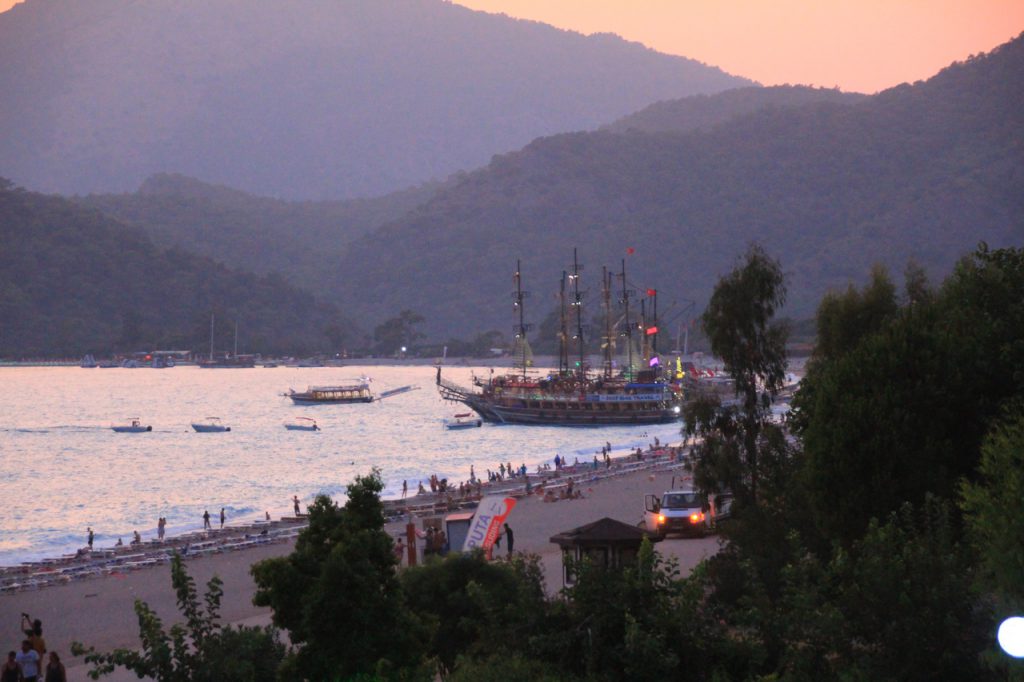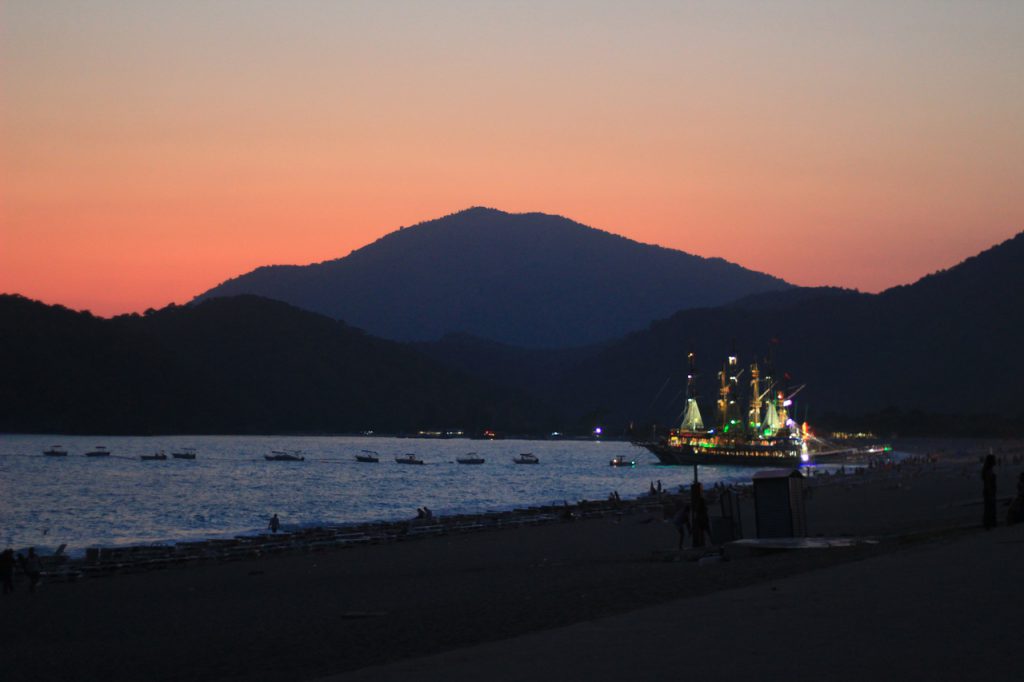 All the local restaurants, cafes and bars become competitors in Oludeniz in the evening. Everyone tries to be the best with the entertainment program. One restaurant offers a fire show, another – a disco, the third one – live music.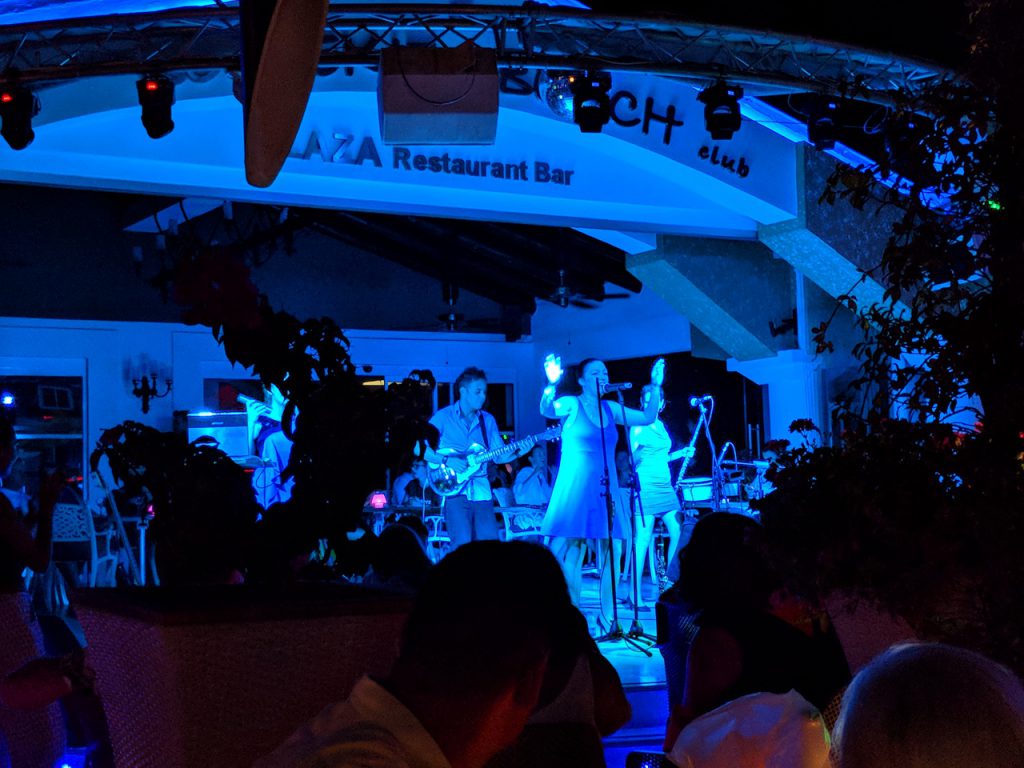 Author (c): Irene Melnyk
Photos (c): Nick Melnyk